Medical Billing Advocate Pat Palmer Marks 20 Years of Saving People Money
Pat Palmer has about 100 million reasons to celebrate, and that's because she's built her career helping patients save that much money on their medical bills. Armed from the beginning with perseverance and passion, Palmer started out helping people on her own, then built a business training others to advocate for consumers grappling with unaffordable or unfair medical bills.
Palmer is a medical billing advocate and founder of two advocacy groups, Medical Recovery Services and Medical Billing Advocates of America. She helps people fight medical overcharges by spotting errors and negotiating with medical organizations.
It all started when Palmer's teenage daughter fractured her wrist and ended up going to two separate emergency rooms. An outrageous medical bill followed, and Palmer fought it. "When I was successful in getting somewhere close to a true and accurate billing … I thought, 'How many people do not have someone who will stand up for them and fight overcharging? How many spend their life savings?' It just really upset me very much."
Palmer had spent five years working at a major insurance company and was accustomed to fielding insurance questions, so she started helping people on the side. The hobby grew until it became overwhelming, and in 1994, her husband urged her to make a choice.
She decided to pursue her passion for helping people for a few months to see if she could really do something great for her community. That's when she founded Medical Recovery Services and got to work.
"I was naïve enough to think there was someone out there helping on the consumer side," Palmer says of her initial foray into professional billing help. She quickly learned that wasn't the case. Any similar organizations she found were there to save hospitals or insurance companies money. "There was no one helping the consumer," she says.
One of Palmer's early clients was about to cash in her IRA to pay for cancer treatments when Palmer stepped in and saved her $20,000. That client had a friend in the press who was inspired to write about Palmer, and the story went national. The next day, calls came nonstop from people all over the country asking for help. She received more than 700 calls in 72 hours.
After three years of being swamped with clients, she knew the need for help was too great to handle on her own. She founded Medical Billing Advocates of America in 1997 with the aim of teaching others her craft.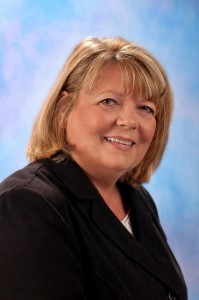 During her 20 years helping consumers and other health care payers, like corporations and state governments, Palmer's made her fair share of enemies, but she's not flinching. "When I first began, it was much easier to work with providers in the medical field," she explains. "But once they realized that this [company] would be expanding, we started getting a lot of resistance."
She's had to fight through red tape every step of the way, even going so far as to picket outside hospitals for the right to negotiate on clients' behalf. Over the years she's watched as billers came up with more ways to overcharge consumers, such as through observation fees and trauma activation fees as high as $35,000—even when the patient is transferred to another hospital.
One of Palmer's most memorable cases concerned a man who was bitten by a venomous snake. Antivenom is extremely expensive as far as medications go, even without overcharges. The man was given 12 cc's (milliliters) of antivenom, but was actually charged for 12 vials of the stuff. His initial bill was over $980,000, but with the help of Palmer's organization he was able to reduce it to $78,000.
In another recent case, Palmer had a client with two pacemakers who was overcharged by the hospital to the tune of $126,000. She says she sees these types of cases more and more frequently nowadays, and attributes it to problematic changes in the industry.
"Twenty years ago, we were fighting over charging an extra day in ICU for $3,000, or for gloves and gowns—things like that. Now we're talking about $20,000 to $100,000 for things that are not billable. It has escalated unbelievably.
"It's amazing how many people think it's just them, it's isolated. They don't realize that it happens to everybody," she says. "We have a lot of educating to do."
For starters, if a procedure was performed and a doctor didn't order it, you shouldn't be charged for it. Inversely, if a service was ordered by a doctor and not performed, you shouldn't be charged for it—a common billing error Palmer encounters. It happens because even though these charges aren't legal, nobody's enforcing compliance, Palmer says.
Most consumers won't realize they've been overcharged or billed erroneously because they don't know to ask for an itemized bill. "Most hospitals send what I call a summary bill," which only states lumped charges under headings such as supplies, laboratory, and miscellaneous, she says. "That absolutely does not tell you anything you're being billed for."
That's why her most important advice is to "first and foremost, always get a detailed, itemized statement and question any item that you do not understand." You're entitled to a complete statement, she says, but most people don't know that, either.
If you find a number of confusing charges or have an extremely high bill, consider using an advocate like Palmer or one of her colleagues. You'll probably save far more than you think by hiring an advocate. And it's not just consumers who can benefit from this service.
One of Palmer's clients is actually a corporation that pays for employees' health insurance; Palmer's group helps lower employees' bills on their behalf. The organization has analyzed 85 different medical bills for the corporation and, she says, saved them more than $3.6 million. States and cities that are in trouble due to health insurance charges can also benefit from her company's help.
Medical Recovery Services and Medical Billing Advocates of America have saved consumers well over $100 million in savings on their medical bills.  "We've made a major difference in their lives, one by one," Palmer says. "It's unbelievable, the appreciation they have. It's Christmas around our office every day."
Summing up her last two decades' work, she says, "We are doing good things, and that's what counts."

---
Medical bill image via Shutterstock.