Advertiser Disclosure
How to Set Up Your Kids with a Brokerage Account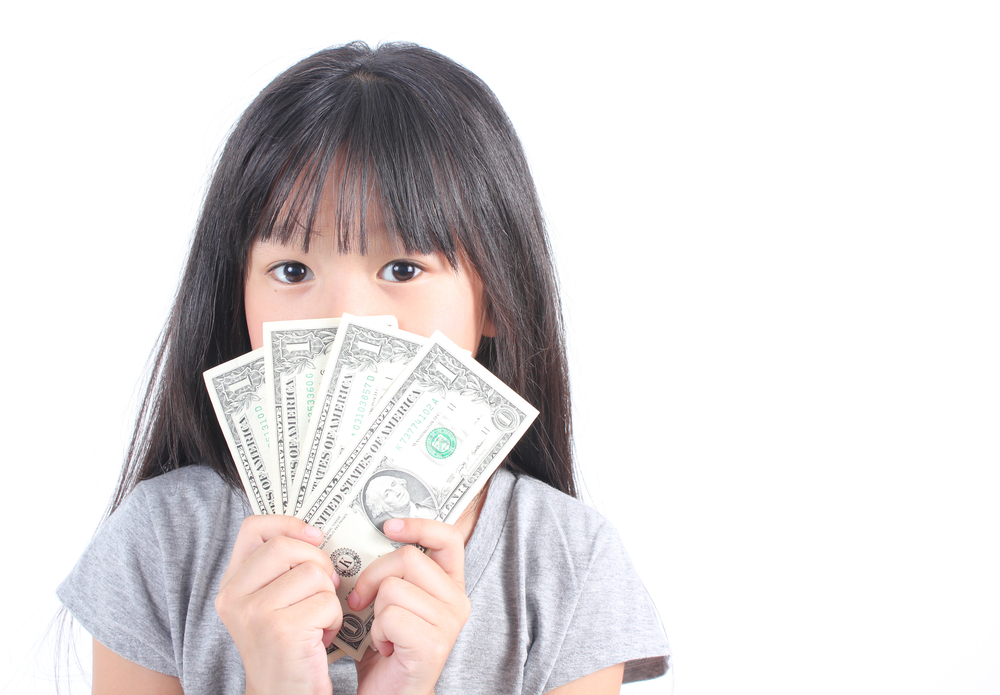 Online brokerage accounts aren't just for adults. If you want to teach your kids some valuable lessons about investing, opening a custodial brokerage account can be a great start.
Through the Uniform Transfers to Minors Act (UTMA) and the Uniform Gift to Minors Act (UGMA), you can open up tax-advantaged custodial brokerage accounts for your kids and invest in anything from stocks to exchange-traded funds (ETFs). Although a custodial account will initially be in your name when you open it, your child will be able to take full control of it once he or she reaches age 18 or 21, depending on state laws.
Here are some things to consider when setting up your child's first brokerage account.
Choose the right plan
Not all accounts are created equal. To find the brokerage account that's right for your child, look for an online broker that offers no fees and has no minimum initial deposit before you sign any papers. This gives your kids the chance to experiment with investing with a small amount of money while they're still learning; when they get older, they might feel comfortable investing more of their own funds.
» Need help? Here's how to choose a brokerage account
If you're looking for a custodial brokerage account for your teens, find out whether or not they're interested in the online finance courses, interactive tools or mobile apps some brokerages offer. A site with a lot of educational material might be a boon for kids who are interested in learning about investments on their own.
Get the best broker recommendation for you by selecting your preferences
Investment Type
Step 1 of 5
What do you want to invest in?
What do you want to invest in?
Investors who trade individual stocks and advanced securities like options are looking for exposure to specific companies or trading strategies.
Mutual funds and ETFs are typically best suited to investing for long-term goals that are at least 5 years away, like retirement, a far-off home purchase or college.
Beginners and long term investors often look to get exposure to whole markets and don't have a preference on which type of securities to trade.
How much will you deposit to open the account?
How much will you deposit to open the account?
Some brokers have minimum deposit requirements, while others may require a minimum balance to access certain advanced features or trading platforms.
If a broker is offering a new account promotion, there may be a minimum initial deposit requirement to qualify.
How often will you trade?
How often will you trade?
If you're trading frequently — more than weekly — you'll want an advanced broker that has powerful platforms, innovative tools, high-quality research and low commissions.
Those who trade monthly or yearly will want a well-rounded broker with a user-friendly interface, helpful customer support and competitive pricing.
Who will manage your investments?
Who will manage your investments?
Robo-advisor services use algorithms to build and manage investor portfolios. For a very low fee, they'll create a portfolio of ETFs based on your investing goals and risk tolerance, then rebalance it as needed. Many also offer tax-loss harvesting for taxable accounts.
If that sounds too hands-off for you and you want to manage your own investments, choose a self-directed account at an online broker.
What is most important to you?
What is most important to you?
Low Cost: Mutual fund/ETF investors want access to funds without commissions or fees; stock or options traders want low commissions and no added fees for inactivity, tools or research.
Platform: If you plan to trade frequently, you likely know what kind of tools you'll use most and what you want out of a platform.
User interface: Tools should be intuitive and easy to navigate.
Premium research: Investing, particularly frequent trading, requires analysis. The broker should provide extensive information to help you select the investments for your portfolio.
Broker

Highlights

Commissions

Account Minimum

Current Offers

Start Investing

Impressive platform and research depth; low commissions

in cash bonus with a qualifying deposit

on Ally Invest's secure website

Show Details

Large selection; reasonable commissions and fees

days of commission-free trades with a qualifying deposit

on Etrade's secure website

Show Details

Top research; two powerful trade platforms; educational content

commission-free trades + up to $600 with qualifying deposit

on TD Ameritrade's secure website

Show Details
Be prepared
When it comes to opening an account with an online broker, having the necessary documents ready can make the whole process much faster. Make sure you have your Social Security card, as well as your child's. Other documents to keep handy include income verification, bank account information, your driver's license and investment objectives.
Find ways to get the kids involved
Explain that by purchasing a certain company's stock, you own a small part of it; when it does well, you make money, and when it does poorly, you lose money. To maximize your earnings, point out that you'd have to buy when the stock isn't very valuable and sell when it accumulates more value.
To get your kids excited about investing, encourage them to find a publicly held company they like – maybe a household brand they're familiar with – and help them purchase a few shares. Make a habit of checking their earnings and losses every few days and comparing the small fluctuations to larger long-term changes. This will spark discussion and inspire kids to become more informed investors in the future.
Add context
For some young investors, the idea of market fluctuations may be too abstract. If this is the case, show your young ones a graph of the S&P 500 so they can get a clear idea of what types of ups and downs they can expect over the span of a few years. Taking a look at this graph together could spark some conversation about risks and rewards and illustrate how valuable long-term planning is compared to shortsighted buying and selling.
Discuss investment strategies
After your kids gain a little more experience, it will likely be much easier for them to understand that diversifying their portfolios will help them achieve steadier growth than investing all in one stock. Mention that index funds are an easy way to achieve this variation without having to do a lot of legwork.
» Learn more: How to invest in stocks
When your young investors have more years of experience under their belts, consider discussing more advanced investment concepts, such as options trading. By continuing the conversation about investing as they grow, you'll help them establish a strong foundation of financial know-how.
Girl holding money photo via Shutterstock.