Advertiser Disclosure
Best Financial Advisors: Find the Right One for You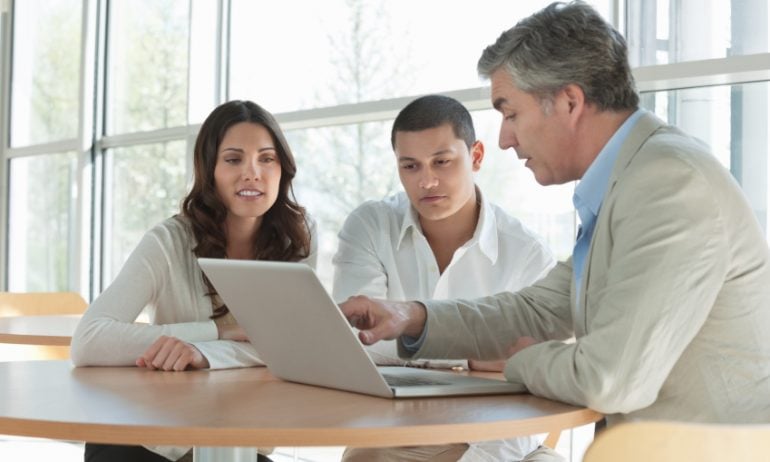 The best financial advisors help you understand your money situation, diagnose potential problems and plan for the future. Options range from streamlined, low-cost digital services called robo-advisors to specialized human advisors.
Read more about how to find the right type for you or jump ahead to our picks for best financial advisors.  
Pick the best financial advisor for you
Robo-advisors are an attractive choice for many people. These digital services use computers to reduce overhead, so they can charge low fees and you can start with small amounts of money. They help you choose an investment mix based on your goals and risk tolerance, then maintain the portfolio for you. The best robo-advisors even work to lower your tax bill when possible.
Many robo-advisors also offer a hybrid level of service, which gives you access to human advisors when you have questions. The fee or account minimum may be higher than basic robo services, but they're still typically cheaper than a human advisor.
If your situation is complex or you want highly personalized planning, such as estate planning, you may want a human specialist. Here's a cheat sheet on which type is the best financial advisor for you:
Digital Advisors

Human Advisors

Fees: 0.25% to 0.89%
Fees: Median 1%

Provide investment guidance and portfolio management with low fees and low or no minimum
Many have hybrid services, giving access to human experts when you have questions
Good when starting out or when your situation is not complex

Provide investment guidance and portolio management
Can offer holistic financial advice on topics like estate planning
Good for more complex situations and/or more assets (some advisors require $250,000+)
Choose a robo-advisor if …
You want help with choosing and managing your investments — including advanced services such as tax-loss harvesting — but don't want to pay a lot.
You're looking to get started investing for long-term goals, like retirement, buying a house or saving for college.
Choose a hybrid advisor if …
You're ready to let a robo-advisor digitally manage your portfolio, but like the assurance of having a person available if questions arise.
Choose a human financial advisor if …
Your situation is more complex or you're about to make a big life change, like retiring or getting married.
Best digital advisors
We reviewed the top robo-advisors to find the ones that offer the most robust tools and management for the lowest cost and lowest account minimums. Here are our top picks:
» More: See our full list of best robo-advisors
Best human financial advisors
If you decide on a human financial advisor, your best bet is one who charges a set fee — per hour, year or plan, or a percentage of assets. You want a fee-only advisor rather than someone who earns commissions from selling you products.
Also, ask if your advisor follows the fiduciary standard, which requires acting in the client's best interest.
To search for an advisor, check out organizations like National Association of Personal Financial Advisors, Financial Planning Association, XY Planning Network, Alliance of Comprehensive Planners and Garrett Planning Network.
» Still not sure which kind is the best financial advisor for you? Our guide explains how to choose a financial advisor.