College is expensive. That probably doesn't surprise you, but neither should the idea that college is a worthwhile investment. Having a college degree typically means hundreds of thousands of dollars more in lifetime earnings. An advanced degree? More than $1 million.
If you're nearing the end of high school or thinking about going back to get a degree, or if you have a child looking toward college, there's probably one overarching question on your mind: Can I afford to do this?
Yes, you can.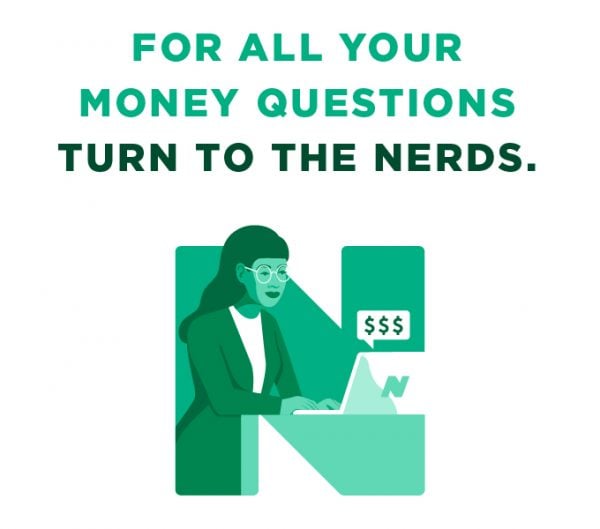 Find answers
to money questions from NerdWallet ads on our
Turn To The Nerds page
. Or join NerdWallet and
ask your own questions in our community
.
It's all relative
You're going to see a lot of numbers thrown at you about what you and your family are expected to pay. But you're the only one who truly knows the real-life amount you can pay now (from your savings or your income) or pay later (by making use of student loans).
Find out those numbers and keep them in mind as you shop for your education. Here's how to do it.
» MORE: Understanding the cost of college
Look past the sticker price
A college's big sticker price might turn you off: $60,000 a year? But that's not the real cost. What's more important is the "net price." That's how much you owe after financial aid is factored in. If you compare net prices from a few different schools, you'll see that public colleges are typically cheaper than private ones. But if you get enough financial aid, the cost could end up being similar.
You can find a net price calculator on every college's website.
» MORE: How to use a net price calculator
Know your resources
Don't start by assuming you have to cough up the full price out of pocket, or that you have to take out loans for the full price. Most people use a mix of financial resources to pay for school. This is the optimal order to follow:
If you have to borrow, take out federal loans first over private student loans. Federal loans have benefits private ones don't, like income-driven repayment plans and loan forgiveness.
Does your major matter?
No one is saying you have to become a surgeon or study finance if you don't want to, but we'd be lying if we said your college major won't affect your lifetime earnings and your ability to repay debt.
Learn more about prospective majors and jobs using the U.S. Department of Labor's Occupational Outlook Handbook. Then find median starting salaries using sites like Salary.com or Glassdoor.
Once you have an idea of future earnings, your best bet is to aim for a student loan payment that will be "manageable."
» MORE: Choosing a college major with loan debt in mind
Define what 'manageable' is
If you have to take on debt, your ultimate goal is to have a payment that won't exceed 10% of your projected after-tax monthly income your first year out of school.
That's a mouthful, so here's what that actually looks like: If you earn $45,000 a year, your estimated monthly take-home is just over $2,500. That means you shouldn't pay more than $250 a month toward student loans. At current rates, that would mean you could borrow $24,200 over four years of college.
Use our college affordability calculator to find out how much student debt is reasonable for you to repay, then revisit the net price calculator results.
You can afford this. Set reasonable expectations and redefine your dream school as the one that's not a nightmare to pay for.
» MORE: How to afford college for your kid
More money answers from the Nerds: 
Browse other questions here
or join NerdWallet and
ask your own questions in our community.