Advertiser Disclosure
11 Ways to Get Your College Budget Back on Track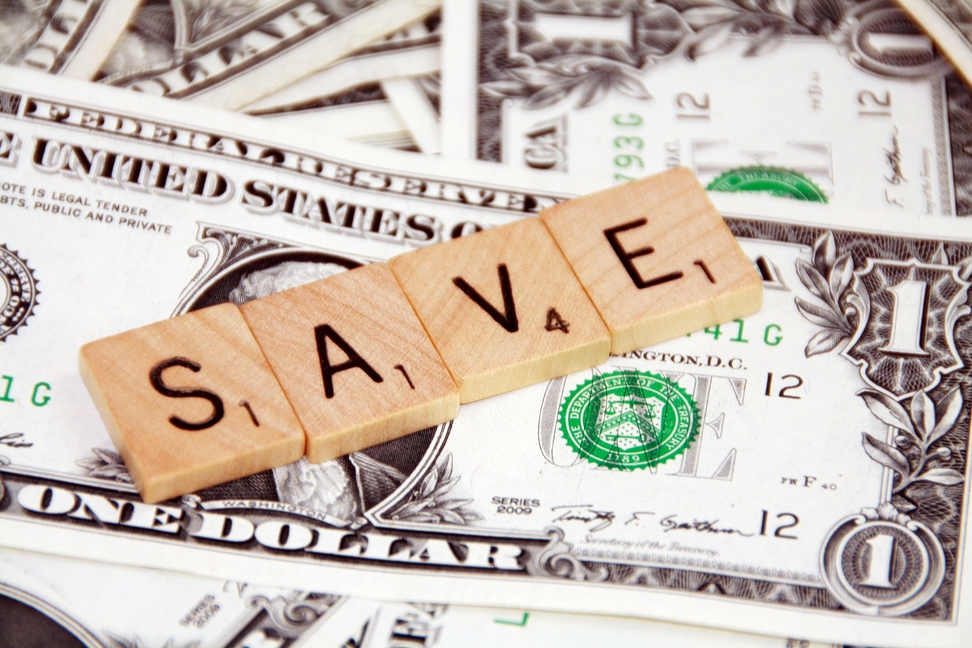 Without even mentioning student loans, you know money is tight when you're in college. You don't have to be an econ major to stretch your dollar with shop hacks, you just need to know where to look and who to ask. Here are 11 ways to get your college budget back on track.
Use a budget app
Remember downloading Mint and then never really using it? Take a few minutes to grab the latest upgrade and get it up and running. Knowing where your money is going is half the battle of beating the constant dollar drain from your checking account.
Doxo is a decent free money-managing app, as is Check (formerly known as Pageonce). Another able contender is Manilla, also free. Pick one and put it to good use tracking and planning your payments for painless budgeting.
Get a credit card
What kind of advice is this? Get a credit card and go in debt? No, get a credit card and pay it off every month. Your credit score will soar. Once you graduate and have a steady income you'll be in perfect shape for the next stage of life: car, spouse, house, kids.
Don't pay for checking
Checking accounts can be such a raw deal. Banks scatter fees all over the place just to trip you up when you least expect it. As a student, you deserve a free checking account. That means no monthly service charge. Even if you snag that, you'll still have to watch out for the "gotcha" stuff: overdraft charges, withdrawal-limit fees, minimum-balance fees and ATM fees. Banks are getting worse about charging more on checking accounts, so you'll need to shop around a bit. Remember to look into credit unions, too.
Amazon benefits
Amazon offers students free two-day shipping and discounts for six months—then half-off their Prime service, which includes streaming of thousands of movies and TV shows. They also have a fantastic selection of new and used textbooks, often way cheaper than the local campus bookstore.
Discount cellphone plans
Some cellphone providers claim to offer cut-rate pricing to students and faculty members. It certainly doesn't hurt to ask, but does anyone ever really think they've gotten a deal on cell service? Most of the true discounts—like, say, 20% off your bill—are not offered to individuals but rather to major universities or corporations, so you might have to tap an inside contact with your school to find the real deal.
You might also look into getting (or staying) on your family's plan, or getting a few friends together and signing up for a family plan yourselves. And there are attractive data-and-text plans from T-Mobile and StraightTalk.
Student hardware discounts
Apple, Dell and HP offer some minimal percentage discounts or free gift cards to students, and the savings are magnified each year for "back to school" specials. BestBuy.com has been known to offer discounts on computers and accessories, as well as free shipping, when you sign up with your .edu email address.
Software discounts
You may be getting all the software you need free from your university, but if not, check out student discounts on Microsoft Dreamspark (for free software design and development tools), Microsoft Office 365, Visual Studio and Microsoft certification training.
Adobe offers special pricing for students on their Creative Cloud for applications including Photoshop, Illustrator, InDesign and 32 other creative tools.
Student ID discounts
One of the easiest ways to save money on just about everything is to unabashedly flash your student ID everywhere you shop. Bookstores, museums, movie theaters and many, many more places will give you some kind of discount, even if they don't have a sign posted to proclaim it. These close-to-campus discounts are out there, if you ask for them.
Insurance discounts
Going to school means a break on your car insurance, too—but you probably already knew that! A healthy GPA might get an additional discount. A 20% lower premium is a good thing for something you have to buy anyway.
Get a break on meals
Now we're creating a monster! Major food chains usually leave discounts up to the local franchise owners, but a student ID can get you a free drink or a discount at a lot of your favorite food stops, especially in college towns. Promotions vary, but discounts have been reported at Arby's, Buffalo Wild Wings, Chick-fil-A, Dairy Queen, Subway and others.
Travel discounts
Amtrak will give you a price break, as will some airlines. Pay $20 for a student discount card and you can save save 20% on unrestricted Greyhound bus fares.
Of course, all offers are subject to change over time, so check with each source to find their current deals.
Save money image via Flickr.