Advertiser Disclosure
4 Ways to Throw an Affordable Thanksgiving With Friends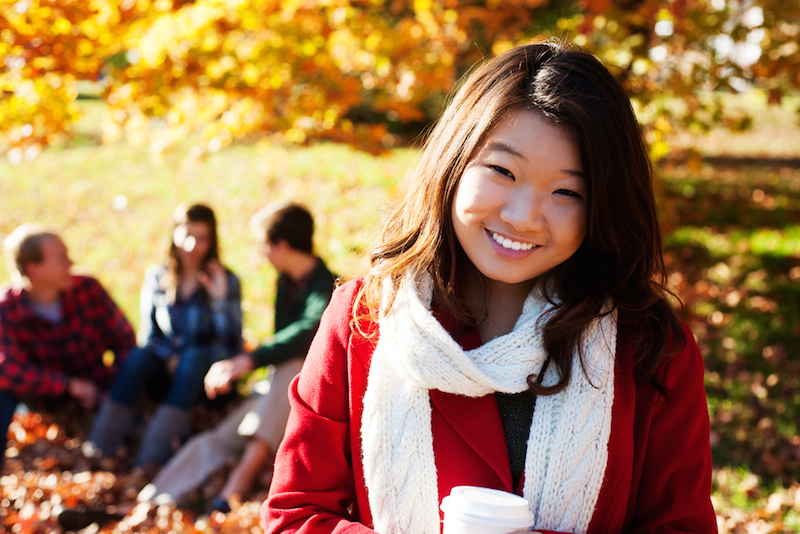 Noushawn Noorzady, a sophomore at the University of Oregon, won't be making it home to Irvine, California for Thanksgiving this year. Instead, he and his friends from around the country are organizing a potluck in their fraternity house.
"Even though I'm not going home to spend time with my family, I'm excited and happy that I get to spend [Thanksgiving] with my brothers, who are basically like my family," he says.
Like Noorzady, many out-of-state college students decide not to go home for the November feasting holiday. They may be trying to save money on expensive plane tickets, especially if their school's break is only three or four days long. If this describes you, there are still ways to have a festive Thanksgiving on a college budget.
1. Simplify your recipes
If cooking's your thing, throw a classic feast for your friends, but swap complicated recipes for simpler ones with fewer ingredients. Food blogger Sandy Bui, 23, who writes under the penname Daisy Bun, suggests buying a pre-cooked rotisserie chicken from the grocery store for a cheap and convenient turkey alternative.
"[If] college students have a small kitchen, then it's not really feasible [for them] to have a full turkey," Bui says. She suggests choosing one special ingredient such as pumpkin or fresh rosemary to incorporate into your meal to avoid wasting money on ingredients and spices that you'll only use a small amount of.
2. Opt for takeout
It may not sound as classy as cooking your own meal, but takeout is a surprisingly affordable option for students. Many grocery stores cater full Thanksgiving meals for relatively low prices. For example, Whole Foods offers a traditional dinner for eight for $130, which comes out to about $16 per person, and Kroger shoppers can buy a similar dinner for $90, or about $11 per person.
If you and your crew are in the mood for a less traditional meal, order your favorite food to go, eat it out of the cartons and enjoy some seasonal movies.
3. Set up a friendsgiving potluck
A potluck is an easy way to get a solid meal with minimal effort. Organize some friends and have everyone agree to bring a dish, or have people pitch in to cover the cost of the ingredients if a small group does all the cooking.
For this year's feast, Noorzady and about ten of his friends are arranging for two turkeys, four pies, and plenty of mashed potatoes, vegetables and stuffing. They plan on eating the leftovers for days afterwards. Noorzady, an economics major, plans to use the website, Tilt, to collect money from his friends for the meal, which he estimates will cost around $150.
4.  Go camping
If you're feeling adventurous and attend school in a temperate part of the country, consider taking a camping trip Thanksgiving weekend. You'll still feel like you're getting a vacation, but you won't have to cough up cash for a hotel or plane ticket.
Roast marshmallows instead of a turkey and talk about what you're thankful for while huddled around the campfire. For a festive touch, use pumpkin spice-flavored Hershey's kisses in your s'mores instead of milk chocolate. The main meal can consist of pre-cooked turkey that you re-heat on the fire, or just hot dogs to keep it simple. Mashed potatoes won't likely taste good re-heated, so try a potato salad or chips instead.
While it may mean missing your uncle's famous mashed potatoes or your grandmother's pecan pie, any of these alternatives can save you money and create cherished college memories.
---
Girl with friends image via Shutterstock.