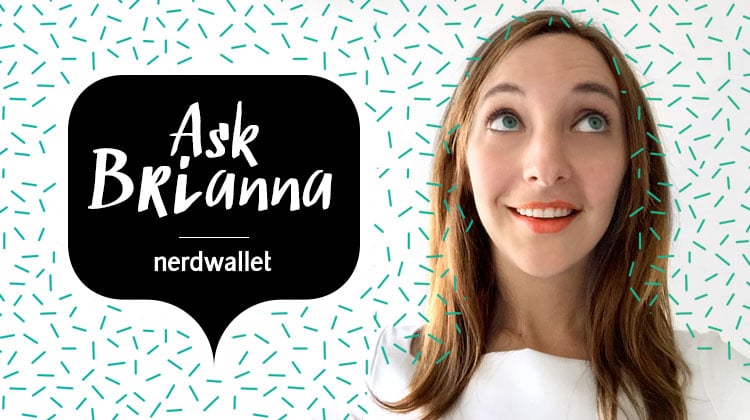 Welcome to "Ask Brianna," a weekly Q&A column that helps 20-somethings prepare for the job search, handle money and manage student loans. Every Wednesday, a new "Ask Brianna" will address these topics with tips I've picked up while writing about this stuff.
Have a question? Send it to [email protected], and I'll send back my best answer. Your question may appear in a future column.
This week, we're switching from the job hunt to another big source of confusion for students and grads: student loans. Here's a question I've heard from a lot of student loan borrowers:
I've been making payments on my student loans, but I feel like I can barely keep up. How can I make it easier to pay them off so I'm not stuck with them forever?
Answer:
Student loans are so complicated, it's tempting to either ignore them or feel stuck with the repayment schedule you started on when you graduated — even if it's not working for you. I spent years totally confused by my loans, scared to dig in and learn how they worked. But when I took the time to understand how much I was actually paying, and how long it would take me to get rid of my loans, I decided to make a plan to pay them off. You can, too. Here's how.
Make sure you're on the right repayment plan
Many grads with federal student loans don't realize that they're automatically placed on the standard repayment plan when they graduate. Under this plan, your loan balance is broken up into 120 monthly payments, to be paid over 10 years. If you have a lot of debt, that can mean a really high monthly bill.
But you have a ton of options for repaying your federal student loans beyond the standard plan. If you qualify, you can sign up for an income-driven repayment plan, which will cap your monthly bill at 10% or 15% of your discretionary income. That can mean a huge difference in what you pay each month: A grad who makes $40,000 a year and has $31,000 in loans, for instance, would pay $186 a month on the income-based repayment plan (if she took out her loans after July 1, 2014). That's nearly 42% less than the $318 a month she'd pay on the standard plan.
The extended repayment plan lets you take up to 30 years to pay off your loans by charging you a lower amount per month. You must have a debt load of at least $30,000, though, and you'll pay more in interest than you would on the standard plan. You also won't be able to have your remaining debt forgiven after 20 or 25 years, which the income-driven plans offer.
I recommend playing with Federal Student Aid's great Repayment Estimator to see which plans you're eligible for. And if you work in public service or are a teacher in certain high-need areas, look into federal student loan forgiveness and choose an income-driven plan that will help you save the most money over time. It's relatively easy to start the process; make a quick call or send an email to your loan servicer saying you'd like to switch plans.
If you have a solid income and credit score, student loan refinancing could lower your student loan payments or shorten your repayment term.
Private loans provide fewer — and often less flexible — repayment alternatives. But it's important to ask your lender how you can lower your monthly payment if you're having trouble keeping up.
Pay the interest on your loans even when you defer them
Deferment and forbearance are helpful when you need to temporarily put off making payments on your loans — such as when you're unemployed or if you decide to go to grad school. But unsubsidized federal loans and private loans will keep accruing interest even when you don't have to pay your monthly bill. And the amount that accrues may "capitalize," or get added to your overall balance, meaning you'll have a bigger loan to pay off in the end.
I decided to go to journalism school when I was 26, even though I still had about $10,000 in student loans to pay back from undergrad. The summer before I started grad school, I remember getting an email from Navient, my student loan servicer, saying my undergrad loans would automatically go into deferment while I was studying. But during the year and a half I was in grad school, the 6.55% interest rate on my federal loans kept adding up. And now I feel even deeper in debt than before.
If I could do it all again, I'd call Navient and ask how I could continue to pay the interest on my outstanding loans each month so that the amount I owed wouldn't increase. If you decide to defer your loans, ask your servicer how much it would cost to pay the interest each month, and whether you can set up automatic debit so you won't have to remember to send a check.
Develop a personal payoff philosophy
When you have a bunch of loans with different interest rates and repayment terms, it can be hard to keep track of them all. First, understand what you owe by logging into the National Student Loan Data System to find out what federal loans you have. For private loans, your lender (like Citibank or Discover, for instance) will have the most up-to-date information.
Make sure to pay the minimum on all your loans each month, but if you have the room in your budget, consider paying a little extra, too. Call your student loan servicer and ask the company to apply any additional payment to your principal balance — the actual amount you owe. Otherwise, it will simply be applied to a future payment, which won't make a dent in your balance.
Phil Schuman, director of financial literacy at Indiana University, told me recently that there are two main payoff methods grads can use: the academic method, in which you pay extra on your highest-interest loans first, and the momentum method, in which you pay off smaller loans one at a time. Paying off high-interest loans will save you more money, but the momentum method might motivate you more.
The key is to do whatever it takes to feel empowered, not intimidated by your loans. Getting organized and knowing where you stand is the first step. Taking control comes next. Next week's question is all about prioritizing what to do with post-graduation income: Should I Pay Off My Student Loans or Start Saving for Retirement?
A quick note on last week's post: I suggested that recent grads, and those looking to break into a new field, try volunteering as a way to build relevant experience. A reader made the excellent point that it's important to be transparent and to identify your role as "Volunteer" on your resume, so employers don't assume it was a paid position you applied and interviewed for. Be sure to include "Volunteer" in the title and description of your work while still highlighting the relevant skills and experiences you developed in that role.
Brianna McGurran is a staff writer at NerdWallet, a personal finance website. Follow her on Twitter: @briannamcscribe.
Sign up for NerdWallet Grad's weekly newsletter to get student loan and money advice delivered right to your inbox.