Advertiser Disclosure
Financial Aid Lessons From Colleges With the Lowest Student Debt in 2013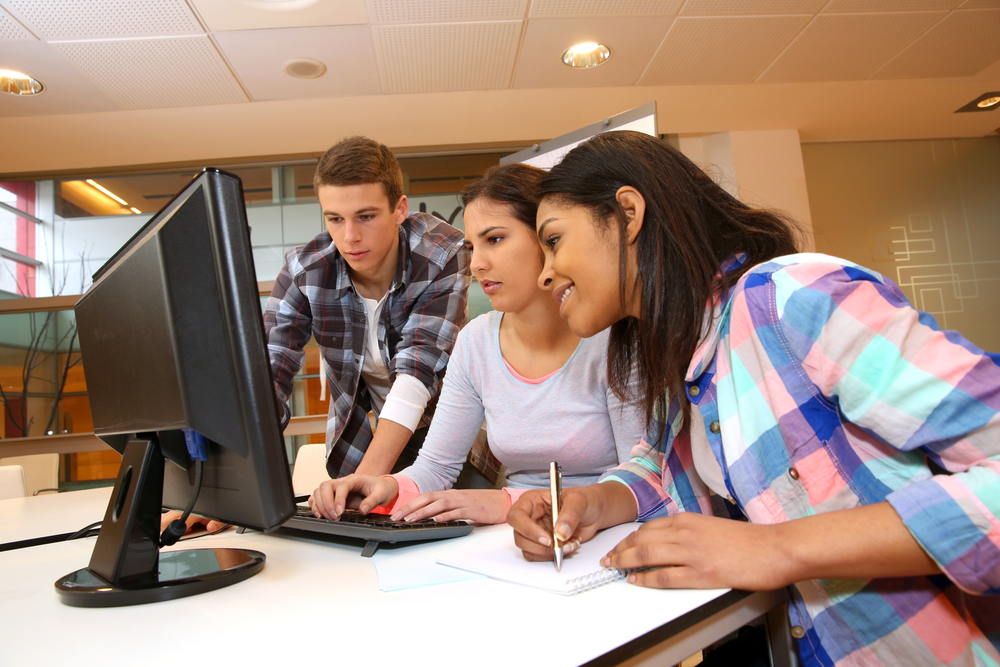 Think before you borrow. That's what universities with the lowest student debt rates in the U.S. make a habit of telling their students.
"Students should only borrow money as a last resort; they should first check out the jobs and scholarships available on campus, and then only borrow the amount needed," says Nancy M. Melton, director of student financial aid services at Berea College in Kentucky.
At Berea, the average student debt is only $6,652. That's about four times lower than the average national student debt, according to a new study from The Institute for College Access & Success. The study, which surveyed colleges from across the U.S., found that student debt levels are still increasing—even topping $30,000 for 2013 graduates in six states.
The TICAS report also identified the 20 U.S. colleges with the lowest rates of student debt for 2013 grads. Using state data compiled by TICAS, NerdScholar ranked these schools and found that City University of New York's York College had the lowest rate of student debt, with an average of only $2,271 per student. Among all these budget-friendly schools, the average student owed only $7,976, much less than the national average student debt of $28,400. The list also includes one Ivy League school—Princeton University. Check out the table below for the full ranking.
Financial aid experts from several of the most student-debt-free schools shared their best financial aid advice with NerdScholar on ways to keep your college costs down. Here's what they had to say.
Remember: Loans aren't free
Borrowing money for college is becoming the norm across all income brackets. Even the number of high-income students taking out student loans has doubled over the past two decades, according to a 2014 Pew Research study. But about a quarter of students also believe that their student loans will be forgiven, according to a report by NBC. That's dangerous thinking. At CUNY Brooklyn College, where the average student debt is only $11,200, administrators remind students of this.
"Unlike other institutions, we never include information on federal direct loans in their financial aid award letters because it may be taken as an incentive to getting one," writes Ahad Farhang, director of financial aid at the New York-based college, in an email. "On the contrary, we ask them to apply specifically for a loan, and since it takes several steps to apply and receive funds, we provide an incentive for them to think carefully about getting one."
Get your request in early
To get the best financial aid package possible, file your FAFSA as soon as possible in January and stay up-to-date on your university's financial aid requirements. Aid is often given on a first-come, first-served basis, so those who miss deadlines or file late might miss out on thousands of dollars in grants and scholarships. Filling out the forms accurately is important, says Kara Stone, dean of enrollment at Keystone College, a Pennsylvania-based school where student debt averages $7,801.
"Schools can process financial packages and awards best when they have all information before the deadline," she says. Ask for help if you're having trouble figuring out the financial aid process at your university, she adds.
Study up on scholarships
If you want to get serious about getting your student debt under control, spend more time applying for scholarships. That's what Martin Miles, director of financial aid and scholarship at Hampton University in Virginia, tells his students.
"We preach to our students to spend as much time in search of scholarship opportunities as they would watch their favorite TV programs on a weekly basis," Miles says. If you're like most millennials ages 18 to 24, that's 22 hours and 27 minutes per week, according to a 2014 study by Nielsen, the global information company.
That might sound like a lot. But what's important to remember, says Derek Kindle, from the office of student financial services at Howard University, is that it's a small price to pay for free money. At the Washington, D.C.-based institution, students average a debt of $10,455, less than half the national average.
"Many students will borrow, because they find that it's easier than writing an essay for a scholarship," says Kindle. "Sometimes we frame it this way to our students, 'Would you write 500 words to earn $1,000?'"
A big payoff
It's tough to get through school without a lot of disposable income. By taking out fewer loans, you might attend fewer social events and eat out less to pinch pennies. But that's a small sacrifice compared to the freedom you'll feel after graduation, says Melton.
"One of my former students said after graduating debt-free from college that he could select the job he wanted rather than the job that offered the highest salary because of having no debt after graduation," she writes.
For many, that peace of mind is worth the investment.
 U.S. Colleges With the Lowest Student Debt in 2013
| | | | |
| --- | --- | --- | --- |
| College or University | State | Public or Private | Average Student Debt in 2013 |
| CUNY York College | NY | Public | $2,271 |
| East-West University | IL | Private | $4,100 |
| California State University – Sacramento | CA | Public | $4,551 |
| Princeton University | NJ | Private | $5,552 |
| CUNY Bernard M. Baruch College | NY | Public | $5,979 |
| College of the Ozarks | MO | Private | $6,424 |
| Berea College | KY | Private | $6,652 |
| National University | CA | Private | $7,462 |
| Keystone College | PA | Private | $7,801 |
| Campbellsville University | KY | Private | $7,860 |
| Mercy College of Ohio | OH | Private | $7,975 |
| CUNY Lehman College | NY | Public | $8,525 |
| Fort Valley State University | GA | Public | $9,301 |
| Hampton University | VA | Private | $9,878 |
| Howard University | DC | Private | $10,455 |
| California State University – Dominguez Hills | CA | Public | $10,662 |
| California State University – Bakersfield | CA | Public | $10,871 |
| University of Texas of the Permian Basin | TX | Public | $10,972 |
| Maranatha Baptist Bible College | WI | Private | $11,034 |
| CUNY Brooklyn College | NY | Public | $11,200 |
---
Image of college students via Shutterstock.