Advertiser Disclosure
Expert Advice: 8 Tips for Obtaining a Stellar Recommendation Letter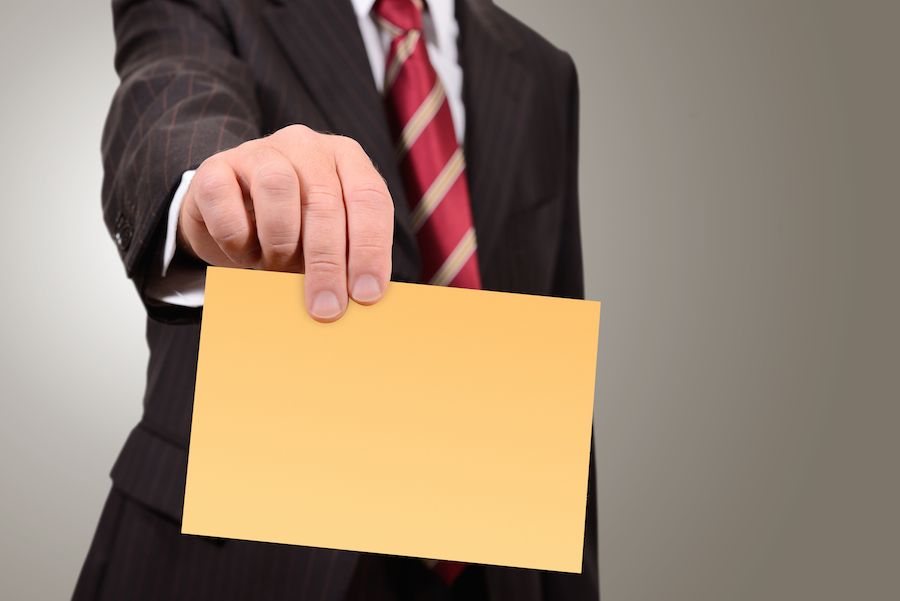 Going to college is an exciting time as students get to mingle with some of the best and brightest academics in the world. The classroom is a gateway to developing lasting relationships with professors, but many students miss out on the fruitful benefits it could bring. The few who do seize the opportunity to interact well with college faculty are often rewarded with the ultimate scholarly prize: a stellar recommendation letter.
A recommendation letter is extremely useful at several points in life—when applying to college and graduate schools, for scholarships and for employment opportunities. Each type of application requires a different kind of recommendation letter, but most are simply looking for a more holistic picture of the candidate.  Whatever the situation, you will inevitably need to call upon a person—sometimes several people—willing to vouch for your character.
College professors are among the most seasoned writers of recommendation letters; they know firsthand what students should do to obtain a top-notch reference. For that reason, NerdScholar went straight to the source and asked college faculty for their best advice on how students can obtain stellar recommendation letters.
1. Build healthy relationships with professors early on.
The earlier you build relationships with professors, the more likely they'll be to writer a letter of recommendation for you. "I try to remind students in my classes that they never know who they may need later in life for letters of reference," says Michele Ramsey, a professor at Pennsylvania State University, Berks. "Even in general education courses, they need to be a student that a faculty member [recalls] as courteous, studious and responsible."
Ramsey also reminds students that "email communication becomes part of [a student's] record with a faculty member. I try to train students from day one that email communication, as well as work they turn in to faculty, communicates something about them." When it comes time to ask for letters of recommendation, Ramsey says, students with poor past performance might not get the answer they want.
2. Show your qualifications, don't just tell.
Knowing how you should present yourself to a professor both inside and outside of the classroom will go a long way when deciding which professors you should ask to write a recommendation. In the case of graduate school applications, Ann Norton, an English professor at Saint Anselm College, says she prefers to write recommendations for "those who have excelled academically and have shown passion for the subject that would enable them to survive the rigors of post-college study." For jobs and internships, she says students "who have shown discipline, energy, a willingness to listen to criticism and act on it, and open-mindedness" are most likely to receive a superb recommendation.
3. Provide your recommender with the materials they need.
Colin Polsky, an associate professor at Clark University, says it's the student's job to make the writing process as easy as possible for the recommender. "Anticipate every question the writer might have, such as: Why are you applying for this? What makes you qualified? What address do I need to use to transmit the letter?" Answering these questions up front will make you stand out in your recommender's mind.
For the faculty member writing the recommendation, the best reflection of a student's ability is his or her performance in the classroom, says David Henderickson, a professor at City University of Seattle. "Students should offer coursework and dissertation artifacts to the professor" for a more complete frame of reference.
No matter the type of application the letter will be written for, Norton says students should always provide the writer with their current resume.
4. Do your research ahead of time.
In addition to providing the information needed to write about you, make sure your letter writer is familiar with the program you are applying to and why. "It's the student's responsibility to give me as much specific information about the audience as possible," Ramsey says, adding that "students should do research on the company, the graduate school department or other organization, as well as its people and preferences." The next step, she says, is for students to "point the faculty member to the most significant elements of the information." By offering background context, your recommender will more likely write the letter you're looking for.
5. Ask for a recommendation well in advance.
The earlier you ask, the better chance you have of receiving a stellar recommendation. But depending on your relationship to the professor, some may prefer more time than others. According to Norton, "students should give the professor plenty of time to write [a recommendation]." In the case of graduate school applications, "the student should ask about three months before the letter is due." For other applications, she advises that students give professors no less than two weeks' notice.
Henderickson even suggests that students not wait until the application process to ask for a letter of recommendation. Instead, he says, "the best time to ask for a letter is after your course or dissertation work is completed."
6. Consider the recommender's workload to better your chances.
Asking for a letter too close to an application deadline can put the professor in an awkward position, says Zachary Schaefer, an assistant professor at Southern Illinois University, Edwardsville. In those cases, "the professor can either pull a template letter out of the 'pile,' which won't speak to the specific skills and abilities of this particular student; whip something together that probably won't be very flattering; or they can just say no."
According to Ramsey, "students should give faculty at least one month to write the letter in a best-case scenario." However, she adds that "there are certainly situations when a student may find an opportunity right before the deadline and in those cases, I'm happy to oblige the student and put my own work on hold to write the letter."
7. Offer compelling reasons for your request.
According to Schaefer, "how a student asks for a recommendation speaks volumes to their character and thought process. It leaves a lasting impression on the professor, and it can be a determining factor as to whether they agree to write the recommendation or not." He says students should offer to provide as much information to the professor up front. "In the initial conversation or email, students should say something like, 'I will be happy to provide you with any documents or materials that will help you write a solid letter. Please let me know what you need.'" Professors will be happy you asked, and even more likely to write you a good recommendation.
8. Make your request in person.
With so many students asking the same professors to write letters of recommendation, it is to your benefit to make yourself stand out. "The best way to ask a professor for a letter of [recommendation] is to do it in person, when possible," Ramsey says. Doing so will help them match your name to your face and leave a more lasting impression of you in their mind. "If that's not possible," Ramsey adds, "craft a compelling and persuasive reason as to why [you] would be humbled to have that professor's letter."
When soliciting for letters of recommendation, Norton advises, do not assume the professor will agree to write the letter. "Always ask with the understanding that the professor may say no."
---
David Henderickson is a professor of computer systems and information security at City University of Seattle. He has a Ph.D. in Information Systems from Nova Southeastern University and has worked as a senior program manager, a software engineer, and an electrical engineer.
Ann Norton, Ph.D., is an english professor at Saint Anselm College. Norton specializes in 20th-century British, women's and Romantic and Victorian literature and is an expert on journalist/novelist Rebecca West. She is also the author of Paradoxical Feminism: The Novels of Rebecca West and the Vice President of the International Rebecca West Society as well as its newsletter and website editor.
Colin Polsky is an associate professor in the Graduate School of Geography at Clark University. He specializes in the human dimensions of global environmental change. He is also affiliated with Clark University's George Perkins Marsh Institute and served as the director of Clark's HERO undergraduate research program for eight years.
Michele Ramsey is an associate professor of Communication Arts & Sciences and Women's Studies at Pennsylvania State University, Berks. She has advised students academically for 22 years and directed majors in American Studies and Communication Arts & Sciences. She holds a Ph.D. in Speech Communication from the University of Georgia.
Zachary A. Schaefer, Ph.D., is an assistant professor of speech communication at Southern Illinois University, Edwardsville and the owner and founder of a communication-centered consulting firm called Mediation and Communication Solutions, LLC.
---
Image of Envelope courtesy of Shutterstock.