Advertiser Disclosure
Expert Financial Aid Advice for First-Generation Students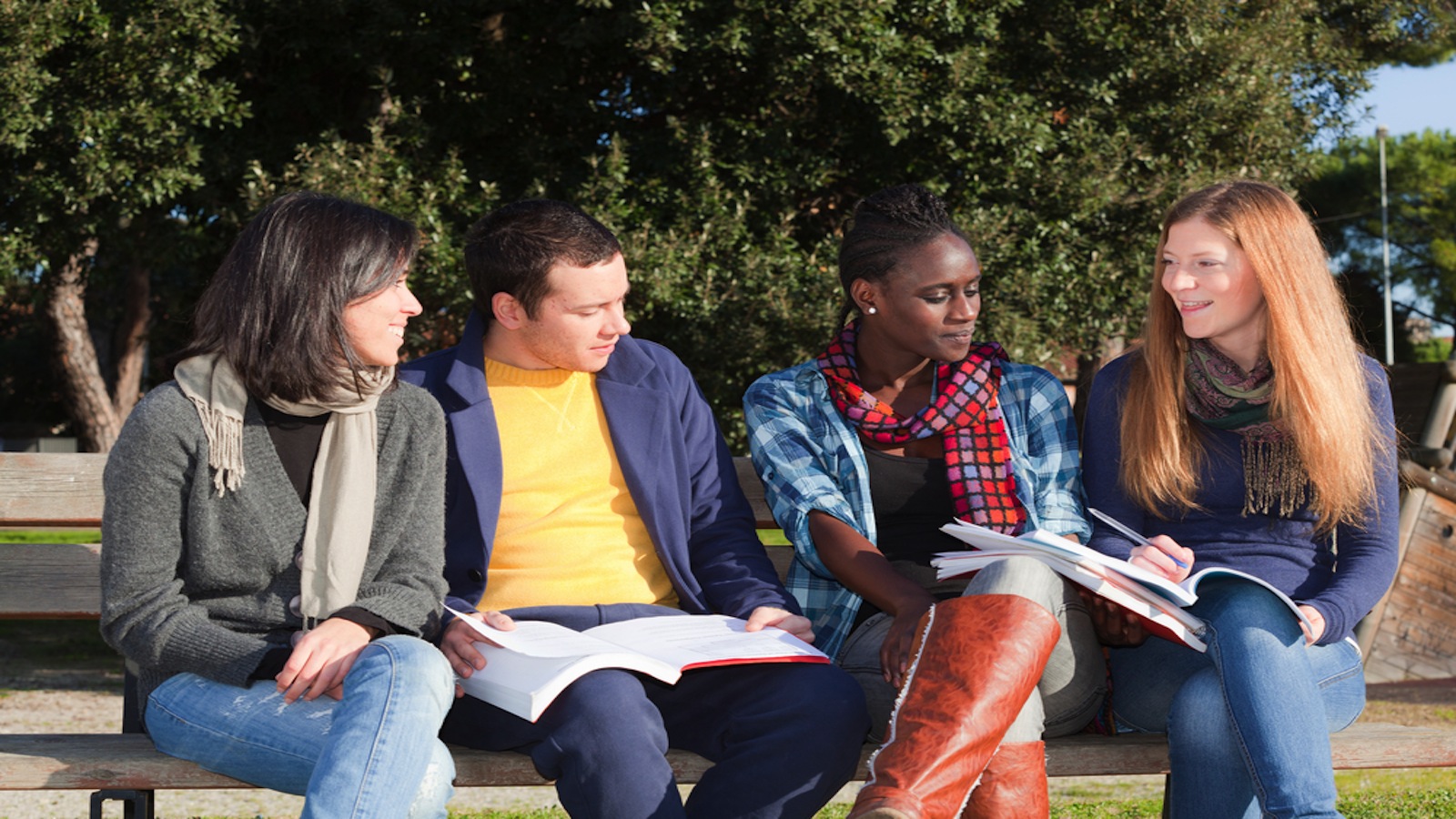 1 out of 3 students is the first in their family to attend college
(source: Institute for Higher Education Policy)
You want to go to college, but first you need the money. Filling out the FAFSA, or Free Application for Federal Student Aid, isn't easy, and it can be particularly daunting if you're the first person in your family to go through the college process.
The FAFSA is the only way to get federal grants, scholarships, and loans. So to help first-time users best complete the form, NerdScholar spoke with experts who offered five tips for navigating the FAFSA and the college application process.
Brush up on the different types of financial aid.
What's the difference between a grant, a scholarship, work-study, and a loan? Grants and scholarships are gifts, meaning they don't need to be paid back. But loans must be paid back. Work-study is money you earn through and on- or off-campus job that is set up through your college's work-study program.
The majority of financial aid comes from the federal government, but state governments, colleges and universities, employers, and other organizations also offer substantial amounts of aid. It's good to keep in mind that while scholarships seem like the perfect silver bullet, in reality a relatively small amount of financial aid comes from scholarships.
– Laura Perna, professor of higher education at the University of Pennsylvania in Philadelphia
Don't disregard loans.
"First-generation students often don't want to take out any loans to finance their education, viewing all debt as bad," Robert Kelchen says. And while he speaks from experience when he says it's no fun paying back student loans, he points out that it is often better to take out loans than to take on a job in college. Borrowing money from the federal government at reasonable rate can help avoid the need for a job, which takes away from time to study and engage in the college experience.
Students can also sign up for an income-based repayment plan. These plans base repayments on an individual's earnings, often lowering the amount owed each month and taking some of the stress out of borrowing.
-Robert Kelchen, assistant professor of higher education at Seton Hall University in New Jersey
Keep track of deadlines.
Don't miss out on money by missing a deadline. Start with the basics: be aware of the admission and financial aid deadlines at each school you are considering. Also know what forms you will need to fill out to apply for the aid. Deadlines vary from school to school, so keeping a calendar with all the key dates will help you keep track of deadlines. Financial aid is often awarded on a "first come, first served" basis, so missing deadlines or not filing all required forms can be a costly mistake.
-Christine Perry, director of student financial services at Suffolk University in Boston
Know the true cost of the college.
Paying for college doesn't just mean paying tuition. Many other costs contribute to the total college experience such as student fees, books, living expenses, and meal plans. Don't forget to factor in these items when creating your budget for college. Little things can add up and may require that you take out extra loans or negotiate for additional financial aid.
-Janet Yale, director of financial aid at Bellevue University in Nebraska
Consider all options.
Making the decision about what college is right for a student should be based as much on academics and being the right fit as on matters of cost. Students with high financial need who don't receive large enough financial aid packages should consider attending a community college for the first two years to save money before transferring. Another option for students looking to save money is to attend a commuter college and live at home to save on residence hall charges.
While state schools often advertise lower costs of tuition compared to state schools, private schools often offer higher financial aid packages for top students, especially first-generation students. Be sure to compare all of your options when applying to colleges so that you don't miss out on a good financial opportunity.
-Felicia Bryant, director of financial aid at Camden County College in New Jersey
Attend financial aid events.
Most high schools host Financial Aid nights or events, which are usually put on by financial aid offices. These are very helpful in providing general information regarding financial aid and for tips on how to apply. Many areas also hold workshops where students and/or parents can receive FAFSA assistance. For families completing the FAFSA for the first time, these events are often extremely useful since students and their parents can get one-on-one, in-person help. Students can also contact a local financial aid office if they have questions, even if they are not applying to that particular school. Given time constraints, most financial aid professionals are happy and willing to help students from the community.
-Laura Augustine, associate director of financial aid at Union College in New York
Need help filling out the FAFSA? Visit the FAFSA Community here.
University students studying image courtesy of Shutterstock.