Advertiser Disclosure
FACT SHEET: The Fairness for Struggling Students Act
The Fairness for Struggling Students Act of 2013 aims to treat privately issued student loans in bankruptcy the same as other types of private debt. The enactment of this act would overturn the 2005 extension of risk protections to private loan providers. When students borrow private loans they have no credit history or a very limited one. Therefore, they sign to receive private loans at very high interest rates. When they graduate and borrowers start building their credit, get a job, and earn income, they are not able to refinance and get a lower interest rate. The inability of refinancing options leaves students with high student loan repayments and has become even more problematic for students who are in danger of defaulting on their loans altogether.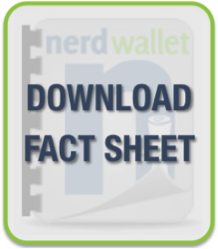 Senator Dick Durbin put it this way,  "Too many Americans are carrying around mortgage-sized student loan debt that forces them to put off major life decisions like buying a home or starting a family.  It's not only young people facing this crisis, it is parents, siblings and even grandparents who co-signed private loans long ago and are still making payments decades later.  It's time for action.  We can no longer sit by while this student debt bomb keeps ticking."
Like mortgage borrowers, student loan borrowers face challenges when they see the need to refinance or modify their debt. Private Student Loan borrowers are not able to negotiate lower interest rates due to lack of refinance options while others still see trouble merely modifying their payment plans during the current tough labor market.
The big problem here is that if borrowers do not have the opportunity to modify their repayment plans in order to pay down their private student loan debt, this will compromise their ability to fully participate in the economy.  This means they will delay buying houses, cars, or creating new small businesses.
"This legislation is a no-brainer," said Joseph Audette, Vice President of Education at NerdScholar. "It is clear that student debt reform is well overdue and we applaud the efforts Senator Durbin and other lawmakers are making to alleviate the financial stress of America's student population."
See NerdScholar's fact sheet on the Fairness for Struggling Students Act, here.
By the numbers:
The private student loan debt mark:
$1 trillion– total student loan debt, which has surpassed the $858 billion in credit card debt. Student Loan debt is also up there with the $8 trillion mortgage debt Americans currently have.
$150 billion in private loans make up 20% of all student loan debt
$8 billion in private loans that are in default, representing more than 850,000 individual loans
The schools with high concentration of private student loan borrowers:
47% of all student loan defaults belong to students at for-profit schools (Source)
42% of students at two-year for-profit colleges have private student loans vs. 5% of students at public colleges and 18% of students at private colleges. (Source)
46% of students at four-year for-profit colleges have private student loans vs. 14% of students at public and 25% of students at private colleges. (Source)
 The students with private student loans:
60% of student loan borrowers do not understand the difference between private and federal loans (Source)
40% of households headed by people under 35 have student debt (Source)
65% of borrowers have reported to the CFBP that they have trouble repaying back their loans (Fees, billing, deferment, forbearance, fraud, credit reporting)
 30% of borrowers have reported to the CFBP that they experience problems when unable to pay (Default, debt collection, bankruptcy)
 14% of all private student loan borrowers are African American vs. 11% whites with a combination of both private and federal. (Source)
 52% of private loan borrowers in 2007-2008 borrowed less than they could have in federal loans. (Source)

27% of private loan borrowers had federal student loans but borrowed less then they could have
25% of private loan borrowers took out no federal loans at all
The private student lending industry:
 17.1% The percentage of outstanding loans that were in forbearance before the financial crisis in 2007. That figure dropped dramatically to 3.0% by the end of 2011.
 $23 billion– the figure to which the private student loan industry grew to in 2009 compared to the 11.8 billion four years earlier before 2005.
25% of all Federal aid to education goes to for-profit schools, amounting to $32 billion dollars a year for taxpayers
 Other resources: