Advertiser Disclosure
How to Find a Job: Expert Advice for College Seniors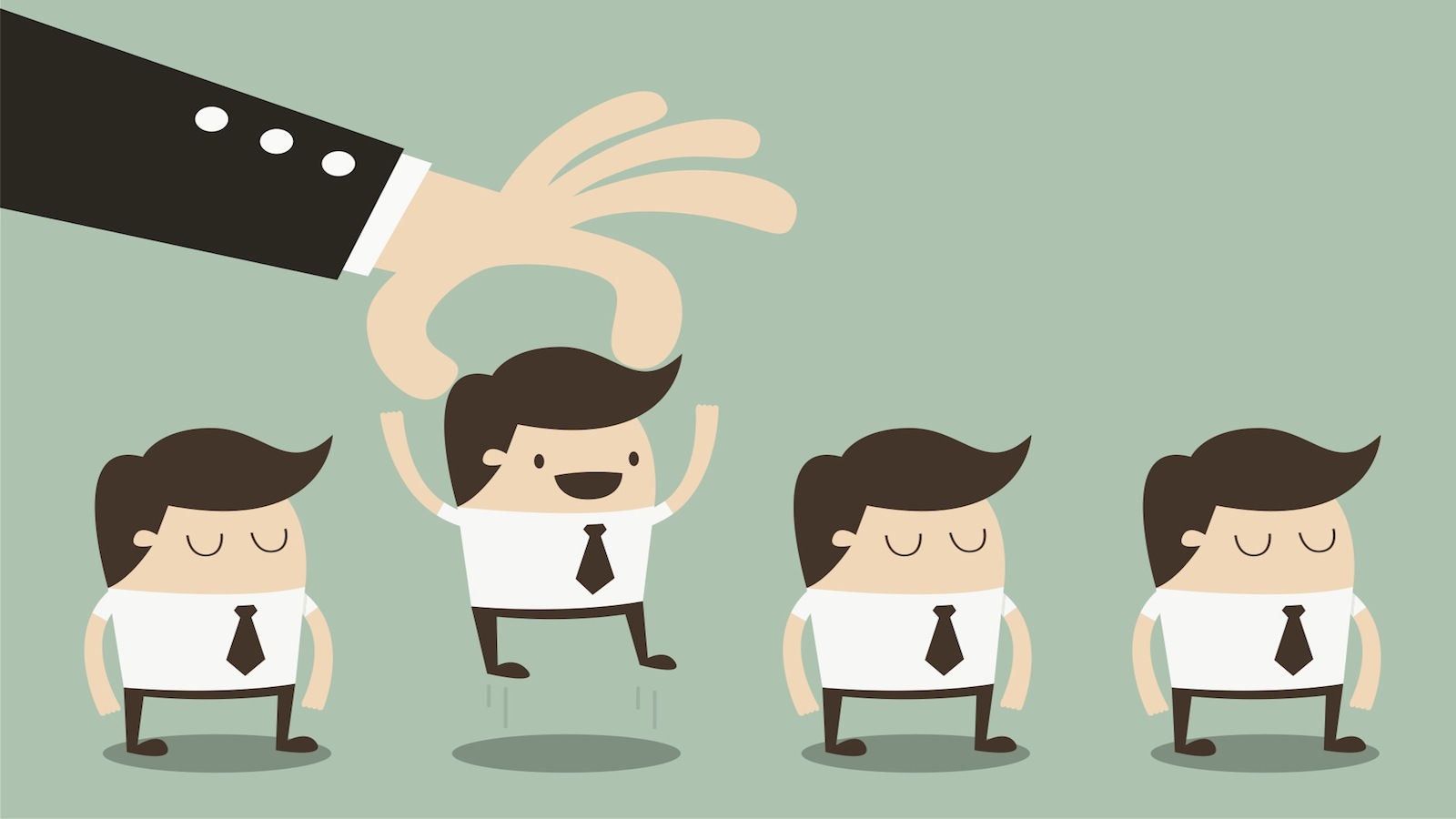 College tends to fly by—before you know it you're walking across a stage to receive your diploma. This is an incredibly exciting time for students, but it can also be a terrifying one if you don't have a job lined up for after graduation. So NerdScholar asked career experts to offer college seniors advice on how to land a job. Remember the process takes time, so work ahead and use these tips to help you get started on your career search today.

1. Network, Network, Network
This is the number one tip for college students, and seniors especially. As graduation approaches it's important to have a robust network of people you can look to for job connections and advice during your search. The best place to start networking, many of our career experts suggest, is LinkedIn. You'll hear over and over again that it's all about who you know when it comes to finding a job. While this might seem cliché, it couldn't be more true. Fostering relationships and building connections will not only help you land a first job, it will help you to create a running list of jobs you may want to try your hand at in the future.
Berkeley College career expert Amy Soricelli says: "Seniors must engage consistently in LinkedIn groups specific to their industry and become a vocal and active member of the community in which they are trying to gain entrance. LinkedIn is a huge factor in our students' success and we cannot underscore the importance of building a solid network that is to be cultivated and respected."
Sullivan University career expert Sam Mannino says: "If you have a friend who works at a company that has a position you are interested in, do not feel hesitant to ask that friend for help getting an 'in' with that employer. Most people we talk with got a job through someone they know."
2. Create Your Brand
Do you have an elevator pitch for employers and connections? What would you tell them about yourself and your career search if you only had 30 seconds? This is a critical question that college seniors should be able to answer. By gaining hands-on experience through internships, volunteer work, work-study, and other experiential roles, students can better understand what their likes and dislikes are, pointing them toward a path that suites their skills and interests.
Another important part of personal brand building is social media. "You'll want to make sure that your Facebook and Twitter pages are cleaned up so that if an employer searches for you, you'll have a reputable representation of who you are," Mannino says.
Clark University career expert Vickie Cox-Lanyon advises: Develop a positive on-line presence. First, Google yourself and make sure that what you see presents you in a positive light.  Remove or make private anything you don't want viewable.
Rasmussen College career expert Elizabeth Lintelman says: "College seniors must think about what makes them different from everyone else in the job market, not just other graduating seniors. Being able to articulate your passion for the industry, career field and organization are very important in standing apart from other job seekers. What is even more impressive is if a job seeker is able to directly correlate their passion to how they will help the company achieve their objectives."
3. Fine Tune Your Soft Skills
Learning how to use Microsoft Excel and knowing HTML are certainly noteworthy skills, but they're not the only skills employers are looking for in candidates. Potential employees also need to market their soft skills, or skills that are more subjective and harder to quantify. A good way to determine your greatest soft skills is through online assessments and informational interviews. Online tests such as Myers-Briggs will help you to pinpoint your preferred communication style, which employers may ask in an interview. And conducting informational interviews is a great way to get unbiased feedback on your self-presentation while also learning about different fields.
J. Sargeant Reynolds Community College career expert Torski Dobson-Arnold says: "College seniors can set themselves apart from other similar job candidates by excelling in the soft skills: having excellent verbal and written skills, being an active team member, and having the ability to plan, organize and prioritize work. Most hard skills can and will be taught."
4. Prepare a Resume and Cover Letter
Being prepared can't be stressed enough—both before and during the interview. Writing a good cover letter requires thorough research, which will be useful down the line if you are able to secure an interview. All too often, interviewees show up without having done their homework. Be sure to thoroughly research a company and the position before the interview, and then let the interviewer know by dropping into the conversation any relevant facts you learned.
While it's probably not necessary to tailor your resume to every job you apply for, you should make sure that your resume clearly shows your skills, experience, and career objectives.
University of California-Riverside career expert Sean Gil says: "In order for you to stand out and successfully accomplish your goals, you will need to prepare a number of things. Having a polished resume, cover letter, and fine-tuned interviewing skills are crucial for success."
Mannino from Sullivan says: "You first want to make sure that your resume stands out, includes all pertinent skills, education, and experience. Having as much relatable experience as possible on your resume is going to make your resume rise to the top of the pile."
5. Secure Letters of Recommendation
Almost every employer is going to ask for referrals or letters of recommendation, so it's important to start asking for these early. Professors get inundated at the end of the year, so the earlier you ask the better chance you have of getting a well-written recommendation. These letters will also come in handy if you ever decide to apply to graduate school.
Gil says: "Secure letters of recommendation from faculty, staff, and supervisors now, while their memory of you is still fresh in their minds."
About the Career Experts:
Name: Sean Gil
School: University of California, Riverside
Position: Director, Career Center
Other claim to fame: Former Regional Director, Mountain Pacific Association of Colleges & Employers
School Twitter handle: @UCRiverside
Sean says: "Make sure to keep track of where you have applied and follow up with employers/admissions representatives."
Name: Torski Dobson-Arnold
School: J. Sargeant Reynolds Community College, Richmond, VA
Position: Career Confidence Coach at Middle College
Other claim to fame: "America's Top Career Confidence Coach" at Your Career Confidence, LLC
School Twitter handle: @ReynoldsCollege
Torski says: "Don't discount any opportunity that you have. Whether it's serving food in the dining hall or stocking shelves at a retailer overnight, always look for ways to add value and solve problems."
Name: Amy Soricelli
School: Berkeley College
Position: Sr. Director of Alumni Career Services & Counselor Development
Other claim to fame: Career Services/Recruiting Professional for more than 30 years
School Twitter handle: @Berkeleycollege
Amy says: "Networking is a huge part of the employment process – people on line in the supermarket can provide a lead and it is imperative that the college senior adopt the belief that "no stone should go unturned."
Name: Vickie Cox-Lanyon
School: Clark University
Position: Director of Career Services
Other claim to fame: Volunteer with the Fresh Air Fund in NYC
School Twitter handle: @clarkmatters
Vickie says: "Remember that your first job is just your first destination. Your career path will take many twists and turns from there. Try not to put too much pressure on yourself to find the dream job that you will stay in forever."
Name: Sam Mannino
School: Sullivan University
Position: Director of Career Services
Other claim to fame: President, Kentucky Association of Colleges & Employers
School Twitter handle: @SullivanUniv
Sam says: "The more prepared you can be going into graduation, the more successful you will be in finding employment.  Sometimes the job search process can take months, if you wait until the last minute to prepare, you'll just be prolonging the process even more."
Name: Elizabeth Lintelman
School: Rasmussen College
Position: Manager of Career Services
School Twitter handle: @rasmussen
Elizabeth says: "It is so important to have passion and most importantly have confidence.  If you don't believe in yourself or your abilities, you can't expect an employer to have confidence in your abilities."
---
Businessman Choosing Worker image courtesy of Shutterstock.