Advertiser Disclosure
How Much Should You Borrow for College?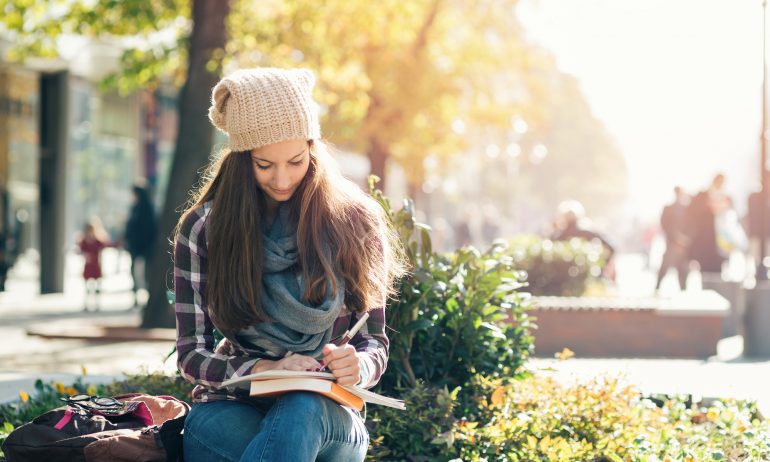 Choosing how much to borrow for college requires you to forecast your future.
You need enough to cover school costs without taking on a monthly payment that would bury you. You'll have to consider:
The gap you have to fill
What that debt will cost every month
Whether you can afford that payment
The average undergraduate debt is about $30,100, according to The Institute for College Access and Success. That might be a hard-to-grasp number while you're still in school. Think instead of monthly payments. On a standard 10-year repayment plan, that's about $319 a month.
How much of your income should you spend on student loans?
One oft-quoted rule of thumb is you should never borrow more than you expect to earn in your first year out of college. That's too high for most borrowers.
The average salary for new bachelor's degree holders is just over $50,000, according to the National Association of Colleges and Employers. After federal taxes, that's about $2,792 in monthly take-home pay.
A borrower who takes on $50,000 in loans would see a monthly bill around $530 per month — more than 19% of her after-tax income. Factor in other expenses, such as housing, food, transportation, state taxes and savings, and that bill would be a stretch for most borrowers to meet. (Use a paycheck calculator to see what your take-home pay would be in the state where you live.)
A better rule of thumb is to aim for student loan payments that don't exceed 10% of projected after-tax monthly income your first year out of school. A borrower who expects to make $50,000 a year would borrow no more than about $26,000 to stay under that threshold. This rule of thumb returns a manageable, conservative estimate for borrowers who don't expect their wages to increase dramatically.
Students considering professions such as business analyst, attorney or registered nurse — who may need to borrow more to pursue advanced degrees, but whose eventual incomes could climb more quickly — may have to do more complex calculations.
For the most precise way to figure out how much to borrow, follow the four steps below the payment affordability calculator.
Student loan affordability calculator
Consider all of your school options
The debt you take on to pay for school is within your control. You may find out your estimated income after graduation wouldn't support monthly loan payments needed to attend your first-choice school. In that case, you may want to consider less expensive schools to save yourself from a debt burden you can't shoulder.