Advertiser Disclosure
NerdScholar Favorites: Game Design Programs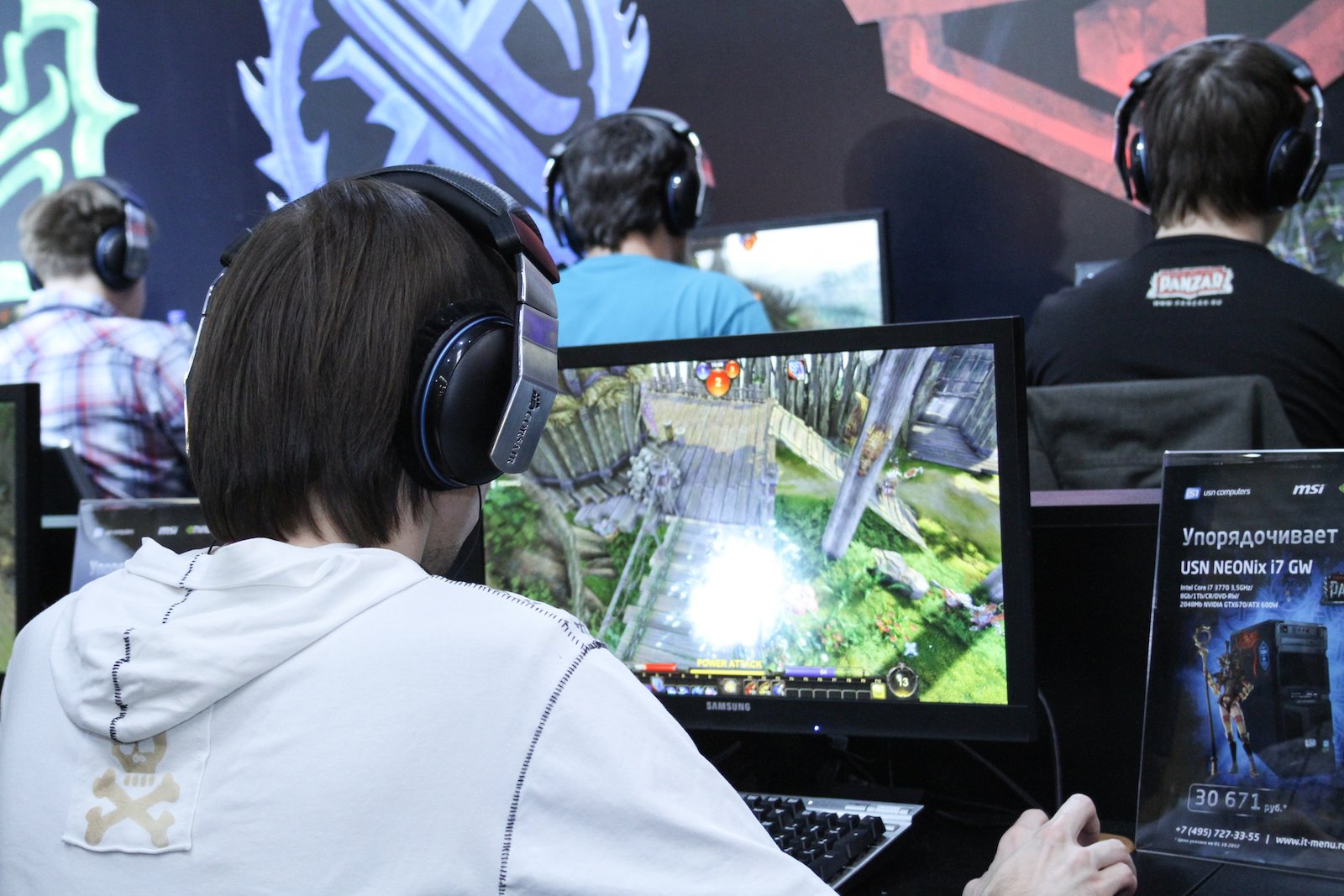 Creating a video game is hard work. Making one that sells in a highly competitive market is even harder—especially when up against the world's elite video game creators. Big companies thrive in a market where high-quality graphics are everything and where budgets for game development can run as high as $28 million. This technology has brought about many of the gaming industries most successful features, such as mobile games, social game play, three-dimensional renderings, and motion-sensor controls. But since only a select number of games become popular, career success in the lucrative field is reserved for the most innovative and skilled designers.
Colleges across the nation are acknowledging this, offering high-quality game design courses for undergraduate and graduates—some programs consistently receiving high marks by the Princeton Review. NerdScholar compiled this list of schools to showcase the best qualities of game design education. Avid players considering a career in gaming should take note.
Game Art and Production
Drexel University attracts some of the best students, faculty and gaming experts in the nation, earning consistently high rankings by the Princeton Review. According to the university's website, game development courses and the Replay Lab at Drexel are collaborative projects of the Westphal College of Media Arts and Design and the College of Computing and Informatics. The combined courses allow students to hone their skills in the design or programming aspects of gaming. Allen Sabinson, Dean of the Westphal College at Drexel, says students are given the tools and resources to pursue a variety of specializations. This includes "multi-player games for the in-house motion platform theme park ride and creating educational mobile game experiences for the Academy of Natural Sciences at Drexel." Drexel's program stands out as well for its co-op program for all game art and production majors. This structure allows every student to gain six months of real-world industry experience working with top gaming and simulation companies, says Sabinson, all while pursuing their bachelor's degrees.
Interactive Media Program
Becker College is one of only five universities in the country to be recognized by the Princeton Review game design ranking for five consecutive years. Distinguishing Becker even further in the world of game design is that the Interactive Media (IM) program is its own academic major—not housed within the art or computer science departments—says Dr. Paul Cotnoir, the director of the design program. The college works to offer students a variety of opportunities for real-world experience. One such avenue the school provides is "the Massachusetts Digital Games Institute (MassDiGi), which is housed on the Becker campus. MassDiGi is a statewide center," Cotnoir says, that promotes "academic cooperation, entrepreneurship, and economic development across the Massachusetts digital and video games ecosystem." Cotnoir adds that interactive media students involved in MassDiGi "have opportunities to work on real game properties, on government projects, and on learning games." Becker College also sends IM students to the Game Developers Conference in San Francisco, Unity Developer Group meetings and the PAX East Conference in Boston, the latter being one the largest gaming events in the country.
Game Design Program
How can gaming change the world for the better? That is the question at the heart of Dartmouth College's game design courses. Faculty, including noted professor Mary Flanagan, and students strive to create socially conscious video games that aim to educate consumers as well as provide entertainment. Game design courses also incorporate concepts from other disciplines, namely psychology, philosophy, computer science, digital media and film. Through interdisciplinary studies, game design students are able to challenge existing game theory and innovate in ways that are often overlooked by traditional programs.
Dartmouth also houses the game design lab Tiltfactor, whose motto is "game design for social change." The organization stands out in the gaming world because its mission aligns with—and is a large influencer of—the game design program's humanitarian efforts. According to their website, the design lab "is creating and studying games for social change ranging from ones that attempt to dispel stereotypes about girls by promoting gender equity within Science, Technology, Engineering, and Mathematics (STEM) fields to educating audiences on health issues."
Game Design Program
Video game development at Champlain College spans four areas of expertise: game design, game programming, management of creative media and game art. In the game design major, students focus on building game systems and learning the art of two- and three-dimensional interfaces, while also working with peers in the other disciplines. John Pile Jr., a professor of game programming at Champlain, says one of the interesting aspects of the program is the way it mirrors real industry experience; students learn how to work not only with other game design majors, but also with game art students, programmers and those specializing in creative media. Learning to communicate is top priority from day one for Champlain students, Pile says.
Champlain College encourages students to use academic and faculty resources to enhance their real-world knowledge. The department offers the opportunity to spend one semester at the school's Montreal campus, ideally situated in one of the game industry's capitals in North America. Seniors in game design are also required to co-develop a prototype, with the goal of presenting it at the Game Studio Senior Show in April. The show attracts top gaming employers, such as Sony and Ubisoft, making it one of the best recruiting events at the university.
Game Design and Development track
Although Sacred Heart's game design program is still in its early years (it opened in 2009), it is already seeing significant progress. At Sacred Heart, game design is housed in the computer science department along with traditional software engineering and information technology. According to Domenick Pinto, the department's director, more than two-thirds of computer science students are now choosing the game design and development track. This equates to roughly 40 students in the 2013-14 academic year. Pinto says the intimate nature of the program allows for extensive faculty support and classroom attention. And even with a small program, Pinto says the university is working hard to accommodate the needs of game design students. The newly constructed digital animation class is equipped with animation hardware and software for classes where 3D renderings are crucial. Sacred Heart's game design faculty also bring with them rich networks of industry professionals. Worthy of mention is the recent partnership between Dr. Robert McCloud, a professor in the department, and Microsoft. Through his grant to work with the gaming powerhouse, students hear firsthand tips to design games for the Android platform and Apple's operating system.
Education Computer Gaming Graduate Certificate
For students interested in pursuing game design without a bachelor's degree in the field, St. Mary's is a great option. This "is one of just a few schools in the nation to offer graduate students a certification focused solely on computer game-based learning," says Andrew Festa, director of media relations for the university. The certificate allows interested students to learn the most important game design skills without having to complete a lengthy undergraduate or graduate degree. If students choose, they can continue down the track to pursue a master's degree in computer science or computer information systems. Carol Redfield, director of the certificate program, works alongside students in the 12-credit-hour certificate program to teach them how to directly apply their in-class learning to real-world gaming experiences.
Note: Superlatives, noted in green, are inclusive of the group of schools listed in this article only. 
---
Video Gamer image courtesy of Shutterstock.