Advertiser Disclosure
NerdScholar Favorites: LGBTQ Initiatives
About one-third of lesbian, gay, bisexual, transgender, and queer (LGBTQ) students say they do not feel comfortable enough to "come out" at school, according to a study done by the Human Rights Campaign. What's more, 92 percent of LGBTQ youths are discriminated against in some form, often at their schools.
To combat LGBTQ discrimination in higher education, advocates for LGBTQ youth founded the Campus Pride Index in 2001 with the mission to create uniform standards of LBGTQ inclusion. Since the organization's inception, more than 380 college campuses have taken an oath to improve their LGBTQ policies. Now, more than 50 colleges rank perfectly on the index, boasting a wide array of resources, support systems and services for their students and staff. Some are paving the way in transgender rights while others are committed to improving academic opportunities and LGBTQ housing efforts. To get a better picture of how some universities are establishing these LGBTQ initiatives, NerdScholar compiled a list of schools that are making innovative changes in support of a more inclusive community.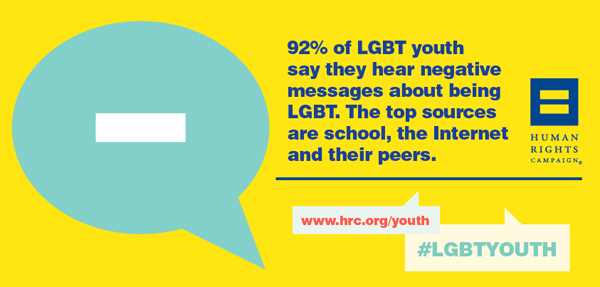 USC, known for its vast resources and connected network of LA big shots, offers its students an impressive number of resources that are rarely found anywhere else. One program that is unique to the Trojan family is the Lambda LGBT Alumni Association, an organization specifically driven to enhance the experiences of both student and alumni LGBTQ Trojans. Grant Hoover, associate director of the Alumni Affinity Programs, says that LGBT Lambda "has awarded more than $400,000 [in scholarships] to over a hundred students over the past 20 years." This year's 11 scholarships, Hoover says, will total over "$50,000 to current and prospective students." The program also connects its LGBTQ students with alumni mentors, hosts the HomecomingOut Tailgate, Lavender Celebration, and the annual Don Thompson LGBT Film Festival for LGBTQ scholarships.
The university's efforts to be one of the most LGBTQ-friendly campuses in the country do not end there. Among its LGBTQ Resource Center programs is the Rainbow Floor, a uniquely gender inclusive residential community for lesbian, gay, bisexual, transgender, queer, and ally students. Kristopher Patrick, assistant director of the resource center, says USC's goal is to make sure all LGBTQ identities are equally represented. The campus also houses the impressive ONE Archives, the largest repository of LGBTQ history and research in the world.
OSU's student body and administration take special pride in their campus tradition of LGBTQ History Month. Angie Wellman, intercultural specialist in the Student Life Multicultural Center, says the school "is particularly focused on exploring intersections of identity. LGBTQ History Month is a fun and engaging way that we work with and for students to build community." The Multicultural Center's initiative of more than 10 LGBTQ events in October aims to celebrate diversity and bring the OSU community together. 2013's October happenings kicked off with photo exhibits from the Family Diversity Project, intended to spark discussions around biases and discriminations affecting LGBTQ students. The month progressed with film screenings, service trips, and workshops focusing on different aspects of LGBTQ issues and awareness. The university also hosted a special lecture presentation on National Coming Out Day on Oct. 11th, 2013 in partnership with Equality Ohio for a statewide student advocacy initiative on OSU's campus. Wellman says, "the sharing of these extraordinary opportunities for people to connect with one another educationally, socially, and academically assist our campus community in living the values of social justice through dialogue and experiential learning." The school also offers a sexual studies minor open to students interested in pursuing social justice issues similar to the ones presented during LGBTQ History Month.
The LGBT Center of Ithaca College was one of the first programs in the country to pioneer a LGBTQ student smoking prevention initiative. "Research shows that rates of cigarette smoking among LGBTQ people are much higher than the general population, yet this subject does not often receive much attention," says Luca Maurer, program director of the Center for LGBT Education, Outreach and Services. Data from the DC Center for the LGBT Community shows that lesbian women are 70% more likely to smoke and 50% of gay men are more likely to smoke. To address this disparity, Ithaca College created the LGBTQ anti-smoking initiative in 2002, which has since been adopted by other colleges across the U.S. The program, equipped with LGBTQ-specific tobacco quit kits, aims to spread awareness of the health risks for LGBTQ smokers, Mercer says, and to shed light on the ways tobacco companies target this community.
Another Ithaca initiative worthy of praise is the Voice and Communication Modification Program offered to transgender students, staff, faculty, and their families. The Sir Alexander Ewing Speech and Hearing Clinic at Ithaca College sponsors the program, says Maurer. "The clinic serves transgender people who are involved in the exploratory process of finding their own true voice and focuses on developing articulation, language, non-verbal communication, self-perception, and voice-related quality of life."
Campus Pride Index gave the University of Maryland's flagship campus a perfect 5-star rating, making it one of the most LGBTQ-friendly campuses in the country. At a further glimpse, College Park is making a targeted effort to meet transgender student needs in a multitude of ways, such as inclusive housing, speech therapy, and the use of preferred names on student identification cards.The University Health Center also recently made efforts to meet the health insurance needs of transgender students, says Luke Jensen, director of the LGBT Equity Center. Transgender-identifying individuals can now take advantage of targeted health and wellness services, alternative medicines, and mental health counseling services. As for the 2013 initiative to provide multi-user gender-neutral restrooms, the current Stamp Student Union locations are already a success among transgender students. Jensen says the university plans to replicate the restrooms in other buildings on campus.
Southern Oregon makes our list for its dedication to campus-wide traditions honoring the LGBTQ community. Janelle Wilson, coordinator of the Queer Resource Center (QRC), says the campus "strives to put on a mix of fun and entertaining events and opportunities for socializing and community building." Among the list of annual events, Wilson says, is the Erotic Ball, Gender Blender dances, Winter's a Drag show, and vigils of Transgender Day of Remembrance, all of which are meant to support all students and allies in the campus community. The QRC actively advocates for a safe and welcoming LGBTQ community through educational workshops, ally trainings, and classroom visits. Off campus, the university always encourages students to attend the annual Southern Oregon Pride parade and to join the QRC in building the school's float.
The University of Houston is another campus making strides in transgender equality. In addition to now offering a minor in LGBT studies, the UH cougars seek to end the sexual stereotyping affecting transgender students, Lorraine Schroeder, director of the LGBT Resource Center, says. The university's "nondiscrimination statement allows transgender and gender nonconforming students and employees equal protection from discrimination." One such initiative is the Voice Feminization of Masculinization, Speech and Language Clinic that is now open to the transgender community. The program aims to help students work on voice, tones, articulation and associated gestures. The administration is also making student identification cards more transgender-friendly by allowing nonconforming students to use their preferred names. The school is also making improvements by installing gender-neutral restrooms throughout campus to assist gender-nonconforming students. Schroder says it is now also school policy to equip all newly constructed buildings with these restrooms.

Note: Superlatives, noted in green, are inclusive of the group of schools listed in this article only.
---
Infographic courtesy of the Human Rights Campaign.
LGBTQ Pride image courtesy of Shutterstock.