Advertiser Disclosure
Five of the Most Powerful Female CEOs
 A whopping 95.4% of CEOs at Fortune 500 companies are men, but, at the following companies, women are running the show. These women have climbed the ranks to manage billion-dollar industries—and quite successfully, we might add. But these women had to start somewhere, which is why we included their alma maters. We hope that these powerful women serve as inspiration for the class of 2014 and beyond.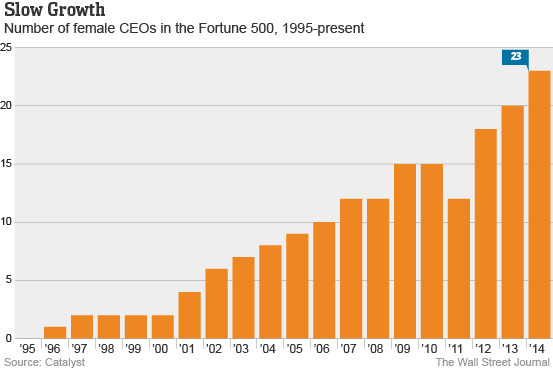 Ursula Burns, Xerox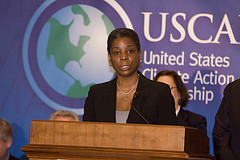 Alma mater: Polytechnic Institute of NYU
At her Catholic high school, Burns was presented with three career choices: nun, teacher, or nurse. She opted for mechanical engineer. Burns worked her way up Xerox after starting as an intern in 1980 and was appointed CEO in 2009. She is the first African-American woman to lead a Fortune 500 company.
Virginia Rometty, IBM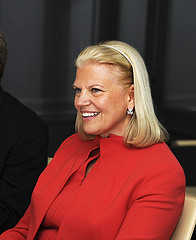 Alma mater: Northwestern University
IBM promoted Rometty from senior vice president to CEO in 2011. The technology and consulting corporation generates $104.5 billion annually, making it the biggest computer company by revenue.
Denise Morrison, Campbell Soup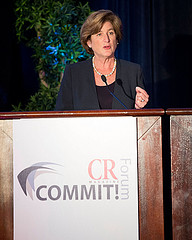 Alma mater: Boston College
Morrison took over the 143-year-old soup company in 2011 and has been tasked with re-vamping the brand to target Millennials. Between August 2012 and August 2013 Campbell launched 50 new products, including 32 new soups.
Marissa Mayer, Yahoo
Alma mater: Stanford University
After thirteen years at Google (she was the company's 20th hire and first female engineer), Yahoo appointed Mayer CEO in 2012. Since taking the helm, Mayer has already redesigned Yahoo's homepage and acquired multiple companies, like Tumblr.
Mary Barra, General Motors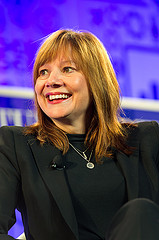 Alma mater: Kettering University
Barra took over as CEO for General Motors this past December after a lengthy history with the company (she started as an intern when she was 18). Barra is the first female to lead a U.S. automaker.
Images courtesy of Flickr.
Graph courtesy of The Wall Street Journel