Student Opinion on the Fiscal Cliff: 25% of students would delay or drop out of school if federal financial aid was cut
NerdScholar's survey of college students points out the drastic measures students would take if their financial aid dollars were cut.
NerdScholar analyzed data provided by the Office of Management and Budget combined with the report "Under Threat" by Senator Tom Harkin to identify the possible impacts of The Fiscal Cliff spending cuts to students within higher education.   In addition, NerdScholar also conducted a survey of 1,096 college students to understand their stance on these possible impacts.
Our research and survey results indicate that:
If The Sequester occurs in March, about 280,000 higher education students could lose direct government funding or access to programs directly meant to increase college access for disadvantaged students.
85% of students receiving financial aid are concerned about the possible impact of budget cuts to their aid.
When asked their primary response to a cut in their financial aid, a majority of students responded they would either drop out of school or take on more private student loans.
46% of all students do not believe the government will come to a resolution in March, and a majority believes there should be additional cuts to defense spending.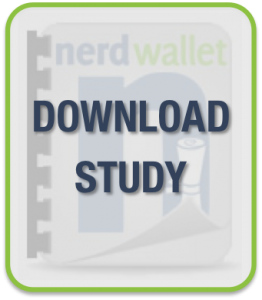 Potential Impact to Higher Education Students

There are many opinions on The Sequester, higher education and The Fiscal Cliff.  The numbers can speak out only so much as to how many students could lose out in the impending Sequester, should Congress not act.  So, NerdScholar gave a microphone to the students through a survey to hear what they have to say about the Sequester and their personal financial aid.
Students worried for their financial aid
85% of students who receive financial aid are concerned about the possible impacts to their funding.   This is much higher than the actual potential impact as laid out by the OMB. According to the U.S. census, 19.7 million students attend college, and approximately 66% received some form of financial aid.  This would mean approximately 13 million higher education students receive some form of financial aid.  162,120 students are estimated to have their Federal Work Study or SEOG cut.  That's approximately 1.25% of students that could potentially see their aid cut, compared to the 85% who are concerned.
The low probability of students' financial aid actually being cut combined with the high rate of concern only shows the importance with which students perceive their financial aid.  For some, it is the only method by which they can reasonably afford an education. With the cost of higher education at one of its highest points, it's no surprise that students will worry at any mention of cutting aid.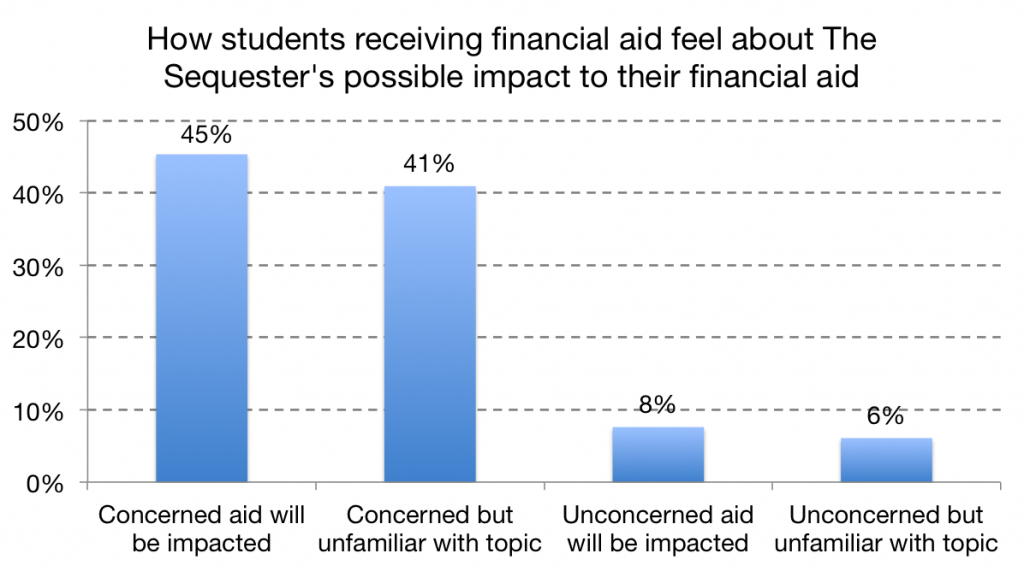 If financial aid were cut, students would drop out rather than turn to their families for more money
The top response for how students receiving financial aid was concerning, to say the least.  A 25.11% portion stated they would "delay or drop out of school".  However, a close second of 24.51% stated they would "request more private student loans".
By far the least chosen answers were to "Use more personal savings" at 5.33% and "Ask family for more financial support" at 7.76%.   It's troubling to think that over three times as many students are in a position that makes dropping out of school a more viable answer than being able to rely on their family finances.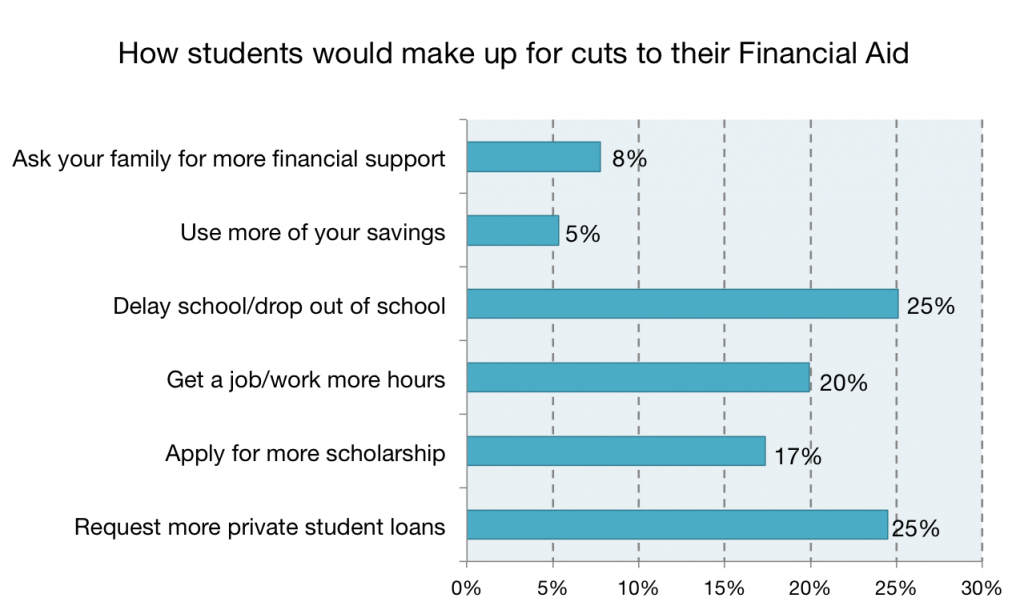 Students lack trust in Government competency
Perhaps it has been the failure of the Joint Select Committee, or the continual postponement of decision-making on the spending cuts, but either way: students are jaded with the government's abilities.  When asked if students believed the government would be able to come to a resolution on Federal financial aid cuts, the greatest percentage—46%—responded that they did not believe the government would come to a resolution on spending cuts in March.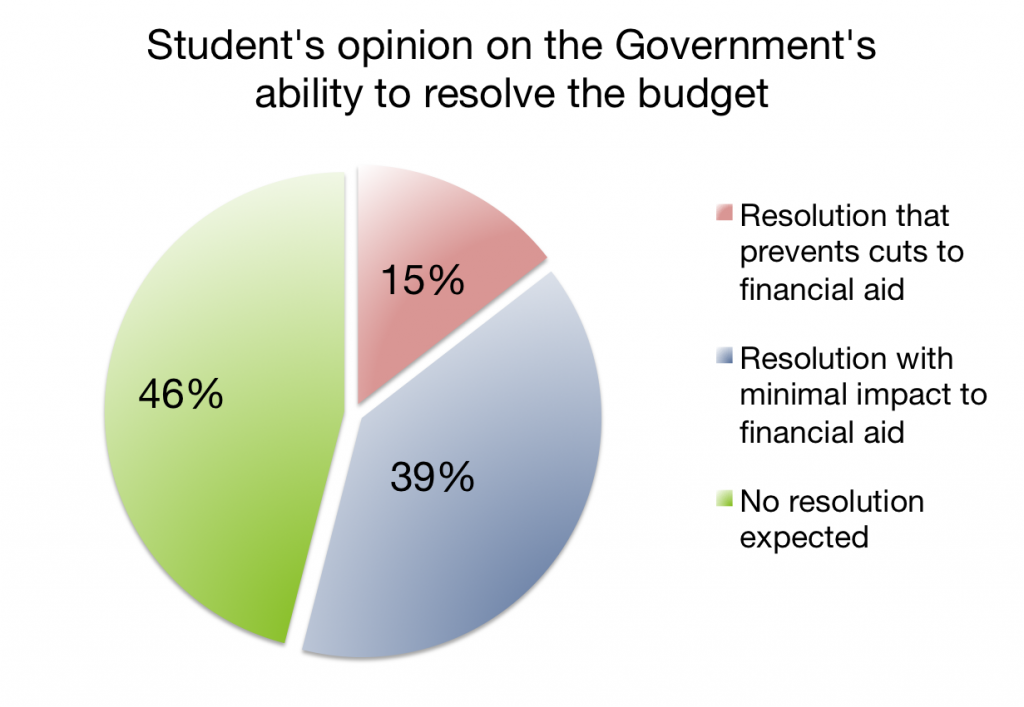 Students prefer cutting defense spending in order to preserve financial aid
Not surprisingly, the majority of students would prefer to see Defense Spending cut further than to see Financial Aid cut.  However, the majority percentage was only 52% —it had been thought that a more overwhelming percentage of students would choose the defense option.  The second most chosen answer was actually not to cut any of the other nondefense programs, but rather to keep the financial aid cuts as is.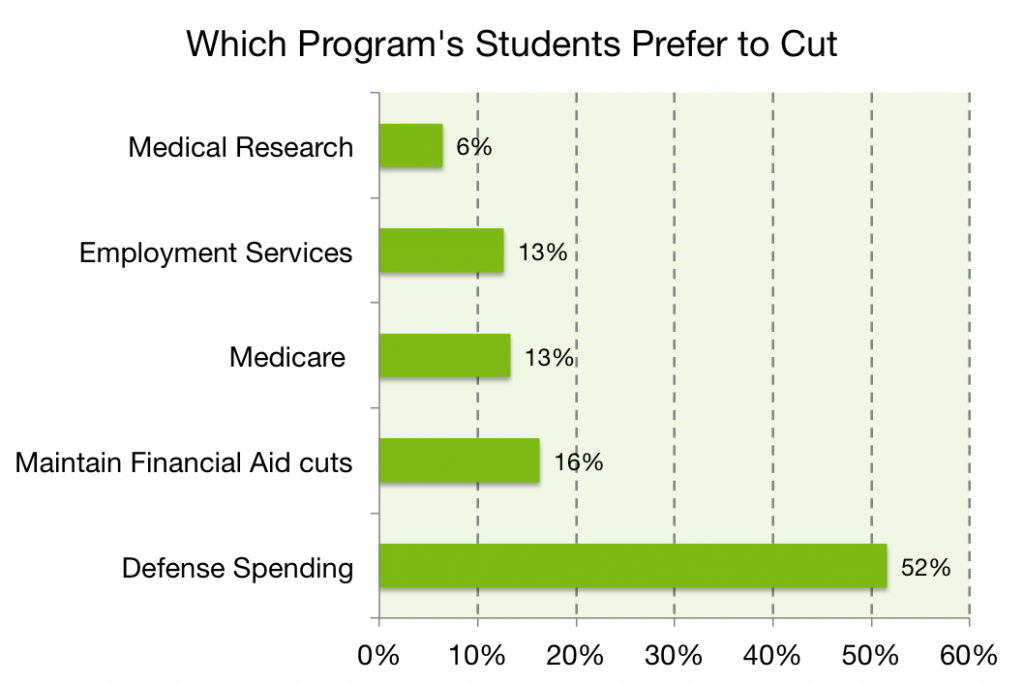 Students rate lowering the cost of tuition as top Government priority
Everyone in higher education has heard of Obama's 2020 goals for education: that by 2020 America will once again have the highest proportion of college graduates in the world.  While there are many issues to tackle including middle school education and college preparation, the students of today emphasize college cost as a major hurdle as well.  When confronted with prioritizing the top concerns in higher education today, 61% of students chose to decrease the cost of tuition far above any other options.