---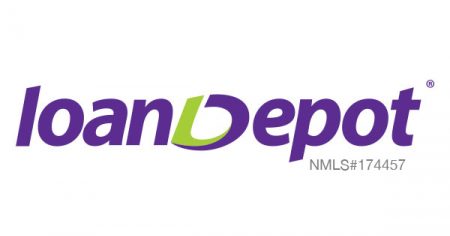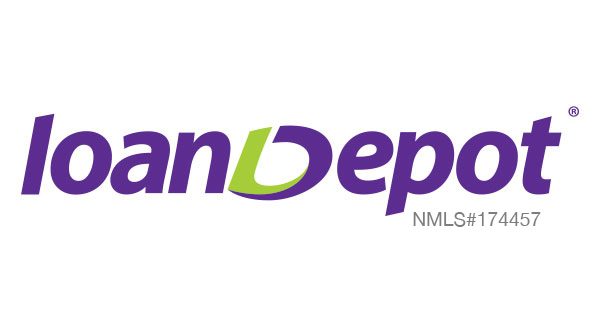 at a glance
Loans offered in all 50 states
180 affiliated loan stores nationwide, though not all are loanDepot branded
Has grown to be 10th-largest retail mortgage lender since launching in 2010, according to NerdWallet analysis of 2015 Home Mortgage Disclosure Act data
Through founder Anthony Hsieh, loanDepot can trace its roots to the earliest days of online mortgage lending. Hsieh was making home loans in the late 1990s through a company he co-founded called LoansDirect.com — back in the big-box desktop days of computers. That's when a smartphone was the one attached to a fax machine.
LoanDepot has been busy since our first review of its services in 2016. The company is implementing an $80 million technology upgrade and striving to accelerate the growth that has catapulted it to major lender status since its founding seven years ago.
Here's what you can expect when shopping for a mortgage from loanDepot.
LoanDepot's major makeover
"We decided, I guess it was about 18 months ago, that we were going to go down the path of building our own ecosystem and infrastructure of technology, rather than what many of our competitors do — use other people's technology and spend most of their time just bolting it together," says David Norris, chief revenue officer at loanDepot.
LoanDepot is already the nation's 10th-largest retail mortgage lender and second-largest nonbank home loan lender, behind Quicken Loans. Now it's mounting a full-on assault to secure its place in an industry being transformed by technology.
"We've really only released one spoke of the wheel," Norris says. "And as we continue to put this together … we think that we'll be able to wow the marketplace — both bankers and customers."
So far, most of the upgrades have been made to the behind-the-scenes processes that move an application along the loan assembly line. Customer-facing enhancements are on the way, Norris adds.
Though loanDepot is undergoing a high-tech makeover, the majority of its business comes from more traditional channels. Builder referrals account for about 60% of its purchase loan volume, Norris says.
LoanDepot mortgage products
LoanDepot has a deep bench of mortgage products: fixed- and adjustable-rate loans for purchases and refinances, jumbo loans and loans backed by the Federal Housing Administration, the Department of Veterans Affairs and Agriculture Department. In fact, loanDepot now ranks as the fifth-largest lender of VA-guaranteed mortgages.
The company is one of the very few nonbank lenders to offer a home equity product. Fixed-rate home equity loans are available but not home equity lines of credit.
Renovation loans are another focus for loanDepot, Norris says.
It's a loan lineup that rivals bank offerings. Besides HELOCs, the only thing missing is reverse mortgages.
The loanDepot mortgage process
As recently as a year ago, loanDepot's capabilities were mostly limited to phone conversations and documents exchanged by fax. Good news: If you haven't already, you might soon be able to recycle that fax machine; loanDepot says it will be launching a higher-technology mortgage process.
An online application is in the works, and additional enhancements will include a mobile-enabled loan application that automatically verifies a borrower's income, employment and assets, and lets users upload documents with their smartphone.
So far, the upgrades must still be in the debugging stage: There's little new to be found on the website other than cosmetic changes.
LoanDepot fees and mortgage rates
Shopping interest rates online can be frustrating. You have to consider the varying assumptions that lenders use: credit scores, down payments, debt-to-income ratios and all the rest. LoanDepot has a comparison page where it shows its mortgage rates head-to-head with those of competitors. For 5/1 ARMs and 15- and 30-year fixed terms, loanDepot compares its rate with those of two rivals.
At first glance, the comparison seems to show loanDepot offering the lowest rate, or at least tying its competition, in every instance. But take a look at the annual percentage rate column, where — to its full-disclosure credit — loanDepot acknowledges being ever-so-slightly higher in some cases, after comparing all-in costs.
When it comes to fees, loanDepot gives itself a wide spread to work within. When asked what its typical lender's fee is, it said, "Origination fees range between 1% and 5% of the total loan amount depending on the loan grade." A fee of 1% is not uncommon, but anything north of that, especially in the 3% to 5% range, is far higher than normal. Total lender fees and discount points for the industry have averaged under 1% since 2001, according to Freddie Mac.
But LoanDepot does have an interesting angle on future fees — what it refers to as a "lifetime guarantee" on future refinances.
On the website, it describes the promise this way: "Refinance with us once and never pay lender fees again, and we will reimburse you for your appraisal." There are certain restrictions, and you have to qualify for subsequent refis; loan approval, and your future interest rate, aren't guaranteed. And you have to hold on to a certificate to redeem when you decide to refi again.
What loanDepot does best
From a technology standpoint, loanDepot is working to move from near-zero to near-hero
With its rate comparison page, loanDepot offers a glimpse into what rate shopping transparency could be
Unlike most nonbank lenders, it offers a home equity loan program
It's well-rated for low customer complaint volume, according to a NerdWallet analysis
Where loanDepot falls short
Its home equity offering excludes HELOCs
Customer satisfaction is "about average," according to J.D. Power
LoanDepot leaves a lot of headroom in its fees; watch for lender costs over 1%
According to a NerdWallet analysis of complaints filed with the Consumer Financial Protection Bureau, loanDepot scores well for below-average complaint volume.
However, in the 2016 J.D. Power study of customer satisfaction among primary mortgage originators, loanDepot garnered a three Power Circle rating, classified as "about average." With a score of 831, just below the industry average of 834, loanDepot was midlist among the 18 lenders included in the study.