Don't miss out on all of NerdWallet's highly anticipated 2016 Black Friday ad leaks this season. Check back regularly for updates on the best holiday deals from your favorite retailers. Black Friday is Nov. 25.
It wasn't so long ago that if you wanted to take the party on the road, you needed to tote along an unwieldy relic known as a boombox. But the advent of Bluetooth and audio technology means that as long as you have your phone, there's a compact speaker that'll fit in your bag and go along for the ride.
Sound quality can vary as much as the price tags on these popular little speakers. We've rounded up the best bluetooth speakers to help you choose the right one for you. But where can you find the best Black Friday prices for each? We've tracked the prices at all of the Black Friday sales to compile a list of each store's best Bluetooth speaker deals.
Best Black Friday Bluetooth speaker deals 2016
Still waiting for the best 2016 Bluetooth speaker Black Friday deals? So are we. Keep checking back, because we'll post them here as soon as we get the details. In the meantime, take a look at what happened in 2015 for an idea of what you can expect this year.
---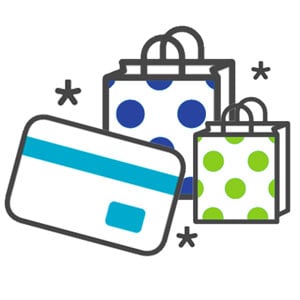 Don't pay interest on your holiday credit card balance. Find the best 0% card for you.
44% of shoppers carry credit card debt after the holidays
If you need to carry a balance make sure to put it on a low interest card
---
Best Black Friday Bluetooth speaker deals 2015
Last year's Black Friday sales had no shortage of portable and stationary Bluetooth speakers, headphones and sound bars listed at serious markdowns. Here are some of the best deals we found:
In addition to great deals on HDTVs and other electronics, Best Buy's 2015 Black Friday sale also included Bluetooth speakers — both portable and designed for home use — on sale:
Harmon Kardon Onyx Studio 2 system, marked down $300, to $149.99.
$100 off the UE Boom 360, marked down to $99.99.
$52 off the Braven portable Bluetooth speaker, marked down to $47.99.
Insignia portable speakers for $9.99 ($30 off).
$100 off Insignia sound bar ($99.99).
Samsung Radiant 360, marked down from $199 to $99.
Jam Thrill, price chopped from $49.99 to $29.99.
$80 off the Fugoo Style XL portable Bluetooth speaker, marked down to $199.99.
» NERDY TIP: Protect your purchase by paying with the right credit card. Some credit cards will pay you the difference if you find a lower price later, extend the product warranty, or protect against loss or damage.
In 2015, the megastore opened its doors at 6 p.m. Thanksgiving. These were the chain's best Bluetooth speaker markdowns:
$50 off the Beats Pill, marked down to $149.
JBL Flip 2, price chopped by $40.88, to $59.
$19 for the Philips Shoqbox waterproof speaker, marked down from $49.88.
The 2015 doorbusters were available starting Thanksgiving and went through Sunday, or as long as the stock lasted. Some of Target's Bluetooth speaker markdowns included:
Beats Pill marked down to $139.99 as a Black Friday doorbuster, while all Beats wireless headphones were marked down by 25%.
$20 gift card with the purchase of a Jam Trance Mini light-up Bluetooth speaker for $39.99.
$30 off a Vizio 2.0 20-inch Bluetooth sound bar, marked down to $49.99.
Samsung 120w Bluetooth sound bar with subwoofer for $87.99 (price chopped by $92).
Check out our full list of 2016 ad leaks for up-to-date deal news from a wide range of retailers.
Shopping Dealfinder Newsletter
Get the best deals on Black Friday and beyond!