Don't miss out on all of NerdWallet's highly anticipated 2016 Black Friday ad leaks this season. Check back regularly for updates on the best holiday deals from your favorite retailers. Black Friday is Nov. 25.
Black Friday is to shoppers what the Super Bowl is to pro football fans — the most important day of the year. However, unlike the game, which is best enjoyed as a spectator in the comfort of your home, sitting on the sofa with a warm plate of nachos nestled on your lap, shopping on the day after Thanksgiving can be a contact sport, demanding stamina, sturdy shoes and a well-considered plan.
Doorbusters are an integral part of Black Friday. They're the super-duper sales, offering incredible savings, but usually on merchandise that's available in only limited numbers, during specific time frames. In short, doorbusters are not usually for the casual shopper. But even if you haven't mastered the art of the deal, we'll show you some reasons you might want to try.
Best Black Friday Doorbuster Deals 2016
Still waiting for the best 2016 Black Friday Doorbuster deals? So are we. Keep checking back, because we'll post them here as soon as we get the details. In the meantime, take a look at what happened in 2015 for an idea of what you can expect this year.
Best Black Friday Doorbuster Deals 2015
Since we don't yet know what this year has in store, let's take a look at some of the best doorbusters from last year:
Thanksgiving Day: 8 a.m.
If someone else was keeping watch on the turkey, Walgreens Balance Rewards members could sneak out of the house to take advantage of buy one, get one free deals on select As Seen on TV products.
Thanksgiving Day: 3 p.m.
J.C. Penney shoppers could snag a camera-carrying drone normally priced at $150 for just $49, after a $50 mail-in rebate.
Thanksgiving Day: 5 p.m.
It might've been worth skipping the pumpkin pie to get to Toys R Us in time to save $150 on a 12-volt black or Barbie Cadillac Escalade, marked down to $299.99.
Thanksgiving Day: 6 p.m.
Giant TVs are always a popular Black Friday staple, and last year Target offered shoppers 6 p.m. deals on an Element 50-inch TV marked down to $240, with a savings of $200, and a Westinghouse 55-inch LED TV for $249.99 (regularly $599.99).
The motorhead in your life might've appreciated Sears' mega-markdown on a Craftsman 230-piece mechanic's tool kit price slashed from $199.99 to just $89.99.

---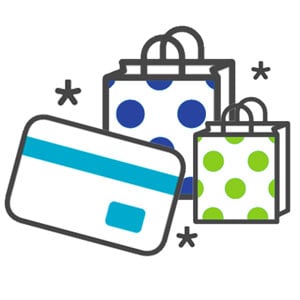 Don't pay interest on your holiday credit card balance. Find the best 0% card for you.
44% of shoppers carry credit card debt after the holidays
If you need to carry a balance make sure to put it on a low interest card
---
Black Friday: 5 a.m.
The outdoors types who frequent Bass Pro Shops are probably used to being up at the crack of dawn, so doorbusters that ran from 5 a.m. to 11 a.m. wouldn't have fazed them — especially when there were deals like $150 off a Masterbuilt Sportsman Elite 40-inch meat smoker with viewing window for just $199.97.
Black Friday: 6 a.m.
Staples may sound like an odd choice for Black Friday bargain hunting, but 25% off select iPads motivated many shoppers to get out of bed.
Black Friday: 7 a.m.
Don't your furry friends deserve a holiday treat? PetSmart thought so and made animal lovers who were enrolled in PetPerks very happy by marking down all pet beds and furniture 50%.
Check out our full list of 2016 ad leaks for up-to-date deal news from a wide range of retailers.
Shopping Dealfinder Newsletter
Get the best deals on Black Friday and beyond!