Don't miss out on all of NerdWallet's highly anticipated 2016 Black Friday ad leaks this season. Check back regularly for updates on the best holiday deals from your favorite retailers. Black Friday is Nov. 25.
Though it can sometimes seem that we're living in an Instagram world, perpetuated by smartphone cameras and selfie sticks, many memories are better off being documented with quality photography. Whether you splash out on a digital single-lens reflex or stick with a relatively affordable point-and-shoot, Nikon is one of the most respected names in cameras, and Black Friday is one of the most economical times to pick one up for yourself or someone you love.
Best Nikon Black Friday deals 2016
Still waiting for the best 2016 Nikon Black Friday deals? So are we. Keep checking back, because we'll post them here as soon as we get the details. And if you're one of the 65% of Americans who aren't sure Black Friday necessarily means you're getting the best deals, take a look at what happened in 2015 for an idea of what you can expect this year and compare the prices with current Nikon list pricing.
Best Nikon Black Friday deals 2015
There must've been some happy photographers last holiday season, because there were plenty of great sales on Nikon cameras. Here are some of the best offers:
Best Buy
In 2015, Best Buy opened up at 5 p.m. Thanksgiving Day and didn't close until 1 a.m. Friday, only to open right back up again at 8 a.m. Some of the chain's best Nikon Black Friday deals:
Nikon D7100 DSLR, discounted by $700, to $999.
Nikon D3300 chopped by half, marked down to $499.99.
46% off the CoolPix S7000, plus free camera bag and 8GB memory card ($149.99).
$130 off Coolpix L840 16.0 megapixel digital camera with 38X optical zoom and built-in Wi-Fi ($169.99).
---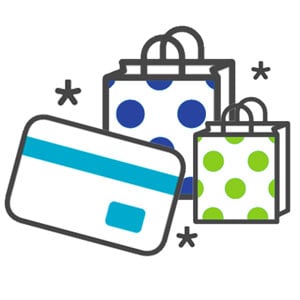 Don't pay interest on your holiday credit card balance. Find the best 0% card for you.
44% of shoppers carry credit card debt after the holidays
If you need to carry a balance make sure to put it on a low interest card
---
Target
Target shoppers could get an early start in 2015, with some deals starting 10 days before Black Friday. Customers who spent more than $75 were given 20% off one shopping trip during Dec. 4-13. Target's best Black Friday Nikon deals were:
50% off the Nikon D3300 bundle, including 24-megapixel camera, full HD video, 18-55 mm and 55-200 mm lenses, a camera bag, and a separately packaged WiFi adapter, at $499.99.
$130 off the Coolpix L340, with HD video and 28X optical zoom ($99.99).
Wal-Mart
The discount megastore is known for offering incredible deals during the Wal-Mart Black Friday sale, but last year's sale featured only one Nikon product, the Nikon Coolpix L31. This point-and-shoot was price chopped by 33%, saving customers $23 on the 16-megapixel camera with 5X zoom and 720p video, for a sale price of $46.
Check out our full list of 2016 ad leaks for up-to-date deal news from a wide range of retailers.
Shopping Dealfinder Newsletter
Get the best deals on Black Friday and beyond!