Advertiser Disclosure
Aeropostale Black Friday 2014 Ad – Find the Best Aeropostale Black Friday Deals and Sales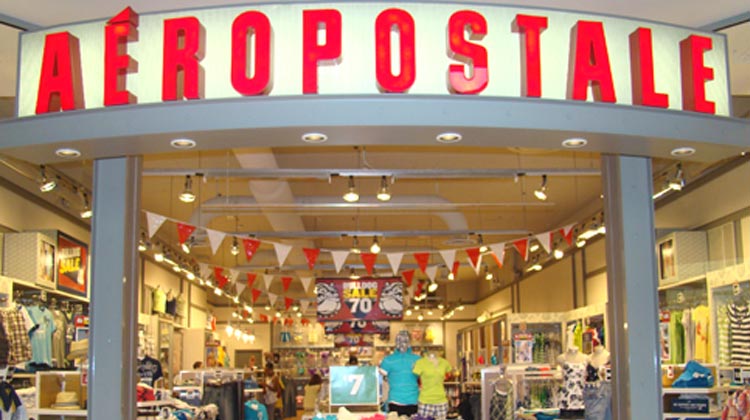 NerdWallet continues finding the deals in this year's Black Friday ads for your perusal. If you don't see your favorite store, come back for more soon! For year-round coupons and deals, too, check out NerdWallet's DealFinder tool.
Aeropostale Black Friday 2014
Teen clothing retailer Aeropostale hasn't released its deals for this year yet. A clue to 2014 sales? Read on for a look at what was discounted last year.
Best Aeropostale Black Friday Deals From 2013
Retail store chain Aeropostale is a provider of casual clothing for teenage guys and girls. The store targets chiefly 14- to 17-year-olds. Its products include apparel, accessories and room decor.
In 2013, Aeropostale revealed a Black Friday ad that was as short as it possibly could be – a simple one-page flyer. Despite the ad's brevity, the seasonal holiday sale debuted in the ad boasted a huge price cut for shoppers. Unlike other retailers, Aeropostale decided to skip the Thanksgiving Day shopping craze last year. The store's Black Friday extravaganza was a one-day-only event. For those who made it to the store on the biggest shopping day of the season, there were some sweet deals to be had.
The most advertised promotion Aeropostale offered was a blanket 60% off everything in the store (with some exclusions). Instead of having to fight over a few discounted sale items, this Black Friday discount allowed shoppers to pick the merchandise of their choice and receive an excellent deal. This storewide clearance has become a sort of Black Friday tradition for the teenage-clothing store: Aeropostale offered the same 60%-off deal on Black Friday 2012.
Last year, there was more to the store's sale than the storewide percentage off. Aeropostale helped kick off the Christmas season with special rewards for shoppers who spent upwards of $75, $100 or $150 at the store:
Free Skullcandy earbuds with purchase of $100 or more
Free XL headphones with purchase of $150 or more
Free shipping for online Aeropostale orders of $75 or more
For deal hunters in search of deep discounts on the hottest items of the season, Aeropostale might not have been the place to go, as the store's simple sale lacked any astounding doorbusters. However, the 60%-off promo provided substantial savings across the board. The percentage off was competitive, too. It was higher than fellow retailer Tommy Hilfiger, which offered 40% to 60% off everything on Black Friday.
Despite its holiday deals, Aeropostale reported a net sales decrease of 16% in the fourth quarter of fiscal year 2013. Online sales suffered as well, with a 12% decrease.
Find more deals similar to those from Aeropostale by shopping at Old Navy, Burlington Coat Factory, JCPenney and Tommy Hilfiger. For a full list of 2014 Black Friday ad scans, check out NerdWallet's Black Friday ad leaks page.

Aeropastle Store Image: Source