Advertiser Disclosure
Belk Black Friday Ad 2014 – Find the Best Belk Black Friday Deals and Sales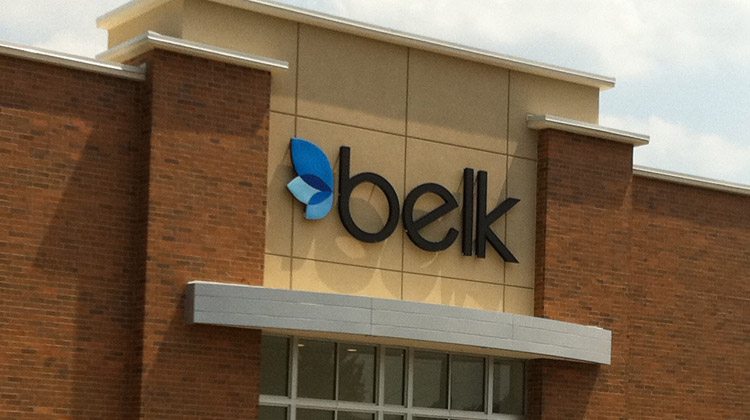 NerdWallet is committed to providing you with the specials for Black Friday ads as they come out. If you don't yet see your favorite retailer, be sure to check back soon! For year-round coupons and deals, too, check out NerdWallet's DealFinder tool. 
Belk Black Friday 2014
Belk has released its 2014 Black Friday deals! Check out the full 72-page offering from Belk below:
Best Belk Black Friday Deals From 2013
Department store chain Belk sells clothes and accessories for women, men, juniors and children from a number of brand names. The retailer also offers footwear, jewelry and home essentials.
In 2013, Belk debuted a massive 72-page ad full of Black Friday deals, discounts and coupons. The home of "modern Southern style" boasted more than 300 EarlyBirds specials. Plus, last year marked the retailer's earliest seasonal opening ever. Belk opened its doors at 8 p.m. on Thanksgiving Day ahead of the Black Friday frenzy. In addition to the storewide savings, EarlyBirds offers were also available online anytime Thanksgiving Day. If all of these incentives were still not enough to get shoppers into the store, Belk also gave out free gift cards to the first 250 customers at each location. These cards ranged from $5 to $1,000 in value.
Throughout the Belk ad were discounts on apparel, footwear, watches, purses, jewelry, kitchen appliances, Christmas decorations, bedding and electronics. Some of the standout deals across these categories were:
50-60% off booties and casual shoes
40-60% off men's and women's casual and athletic shoes
50-70% off watches
75% off all Belk Silverworks jewelry
50-70% off fashion jewelry
50% off scarves and gloves
50% off handbags
60% off kids' dresswear and sportswear
60-65% off women's denim
35-70% off luggage
Specific promotional prices included:
Rampage boots for women for $19.99 (regularly $79)
ND New Directions sweaters for misses and petites for $19.99 (regularly $44-$56)
Keurig Elite single-serve brewer for $99.99 (regularly $179.99)
KitchenAid 4.5-quart Classic Plus stand mixer for $199.99 (regularly $349.99)
Zeki 7-Inch Google Certified Android tablet for $79.99 (regularly $199.99)
iSing Karaoke System for $49.99 (regularly $109.99)
Seasonal savings were even sweeter for Belk Rewards Cardholders. These shoppers could receive an extra 20% off regular and sale purchases storewide between 8 p.m. on Thanksgiving and 1 p.m. on Black Friday.
Despite the deals, Belk's 2013 Black Friday event was slightly overshadowed by its website failure. Belk's online storefront crashed repeatedly on Thanksgiving Day and Black Friday, according to the Charlotte Observer. This made actually taking advantage of the discounts that the store was offering difficult, if not impossible.
Also, Belk ad readers needed to be aware that some of the deal prices were only attainable after a mail-in rebate, so it was necessary to read the fine print. This may have been an important consideration for shoppers who didn't want to hassle with rebates.
Looking for stores similar to Belk? Try checking out Macy's, JCPenney and Tommy Hilfiger. For a full list of 2014 Black Friday ad scans, check out NerdWallet's Black Friday ad leaks page.


Belk Store Image: Mike Kalasnik / Flickr: Source