Advertiser Disclosure
Costco Black Friday 2014 Ad – Find the Best Costco Black Friday Deals and Sales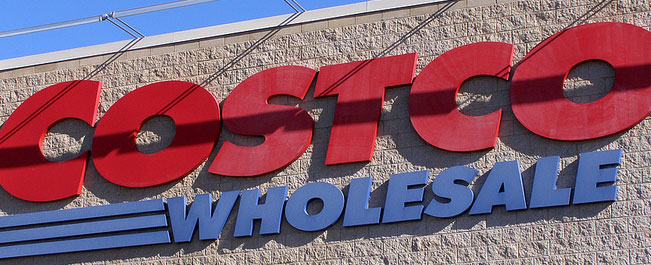 NerdWallet strives to bring you analysis and reviews of the latest Black Friday ads so you can prepare for the epic shopping day. If you don't see your favorite store's ad yet, stay tuned for more! For year-round coupons and deals, too, check out NerdWallet's DealFinder tool.
Costco Black Friday 2014
The ad for Black Friday's savings from membership warehouse store Costco has finally appeared! While you're in the holiday shopping mood, take a look at the offers in the five-page holiday sale ad scan below. The Black Friday ad scan is beneath it. Then check out our analysis of the deals by scrolling down:
Costco Online Black Friday 2014
Also, Costco's online Black Friday deals for this year can be found in the ad below:
Here are some highlights from the Costco 2014 ad above. In the consumer electronics category, Costco had some great limited-time discounts, including:
$100 off the Samsung 10.1″ Galaxy Tab 4
$120 off the Acer V3 Series 15.6″ Touch Laptop
$200 off the Samsung 50″ Class 1080p Smart LED LCD HDTV
$70 off the Panasonic FZ70 Digital Long Zoom Camera
$110 off the Samsung 2.1 Sound Bar with Wireless Subwoofer
These discounts are all available from 11/21/14 to 12/1/2014.
Best Costco Black Friday Deals From 2013
For members, the wholesale warehouse Costco offers great deals on everything from food to office supplies to electronics. Known for its impressive discount for shoppers buying in bulk, the retailer is less well-known as a great destination for Black Friday sales, but it featured a number of impressive bargains on tablets, PCs and other electronics during the shopping holiday last year.
The store offered sales from Nov. 29 through Dec. 1, with doors opening at 9 a.m. Friday.
Among its best in-store discounts on consumer electronics:
$100 off the Samsung 10.1″ Galaxy Tab 3
$200 off the HP Envy Touchsmart 15.6″ Laptop with Beats Audio
$105 off the Samsung 2.1 Sound Bar with Wireless Subwoofer
Costco reserved some deals for online shoppers only, including a $99.99 Dell Venue 8-inch tablet alongside purchases of a PC for $599.99 or more.
Photographers looking for a new camera could snap up the following deals:
Panasonic ZS25 20x Digital Camera: $179.99 (regularly $249.99)
Nikon P520 Long Zoom Camera: $299.99 (regularly $449.99)
Costco also took a leaf out of Bed Bath & Beyond's book, offering $100 off the Dyson DC50 Multi-Floor Plus Bagless Vacuum. The discount was a great find for households in need of a quality vacuum cleaner, but for shoppers interested in a different model from Dyson, Bed Bath & Beyond featured a greater selection of the brand-name vacuums.
Other notable deals included the following household items:
Saeco Xsmall Automatic Espresso Machine: $249.99 (regularly $349.99)
Smarter Tools 3,000W Running/3,500W Peak Portable Generator with Electric Start and Battery: $299.99 (regularly $399.99)
909 Tools 300-pc. Ultimate Super Drill Bit Set: $59.99 (regularly $79.99)
To take advantage of Costco's great deals this year, make sure to sign up for Costco membership, or get a friend or family member to take you shopping if membership fees are too steep for you.
If you're looking for stores with similar deals, consider Best Buy, Dell and Walmart for computers, tablets and cameras. Bed Bath & Beyond is a great choice for vacuum cleaners, and visit Ace Hardware, Lowe's and Home Depot to find discounts on tools. For a full list of 2014 Black Friday ad scans, check out NerdWallet's Black Friday ad leaks page.

Written by Melinda Szell
Costco store: StockMonkeys.com/Flickr: Source