Advertiser Disclosure
CVS Black Friday 2014 Ad – Find the Best CVS Black Friday Deals and Sales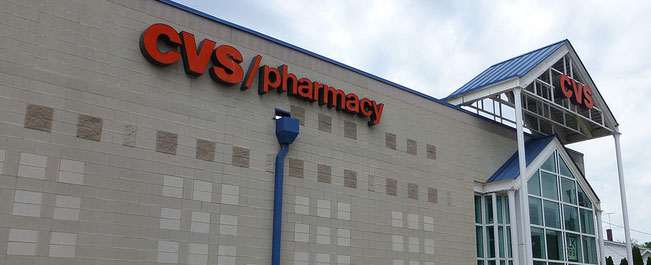 NerdWallet's Black Friday series returns with a look at the best deals and discounts from CVS. Haven't seen your favorite retailer yet? We'll be adding more, just keep checking back! For year-round coupons and deals, too, check out NerdWallet's DealFinder tool.
CVS Black Friday 2014
Deals are out for Black Friday shopping this year at drugstore CVS! Get ready for this year's holiday bargains by checking out the ad scan below:
Best CVS Black Friday Deals From 2013
The ubiquitous pharmacy CVS has more than just over-the-counter and prescription drugs. The chain store also sells snacks, body-care and hair products, household supplies and more.
Last year on Black Friday, the retailer offered some great deals on these and other products. The three-day sale began Thursday and continued through Saturday, with some deals available only on Thanksgiving and others available throughout the sale period, as supplies allowed. Although the ad spanned only three pages, CVS featured some great offers on chocolate, toys, makeup and more.
In order to take advantage of these bargains, shoppers had to sign up for the CVS free rewards program and show the CVS card when making purchases, which gave them access to further discounts in printable coupons and ExtraBucks rewards for future purchases.
Among the highlights of its ad, the store featured some attractive buy-one-get-one-free offers:
CVS pharmacy vitamins
Ferrero Rocher chocolates
Assorted toys, including items from Hot Wheels and Play-Doh
Even better, select paper towels and Purex detergent were eligible for a buy-one-get-two-free deal.
In the beauty department, the Sally Hansen Insta Ombre nail polish kit was available for only $9.99, plus $3 in ExtraBucks. Lipstick fans could pick up some Revlon Colorburst lip butter or Revlon Super Lustrous lip color for $6.99, plus $4 in ExtraBucks.
For consumers looking for more ExtraBucks rewards, CVS offered candy bars and M&Ms, Dream Lites toys, toothbrush packs, Progresso soups and select cereal.
Other deals let consumers earn back the cost of their purchase in ExtraBucks coupons:
CVS 4-pack AA or AAA batteries for $4.39
Mars candy singles for 75 cents
G.U.M 2-pack toothbrushes (when you buy 2)
For shoppers looking for toys, the $12.88 flying robot helicopter made a great find. Assorted clothing items also had impressive prices. A women's fleece robe was marked down from just under $10 to $4.88. And finally, wine enthusiasts could appreciate the wine cabinet offered for $29.88.
If you're looking for similar products, make sure to check out Walgreens, Walmart and Rite Aid. For a full list of 2014 Black Friday ad scans, check out NerdWallet's Black Friday ad leaks page.

Written by Melinda Szell
CVS store: Fan of Retail/Flickr: Source