Advertiser Disclosure
GameStop Black Friday 2014 Ad – Find the Best GameStop Black Friday Deals and Sales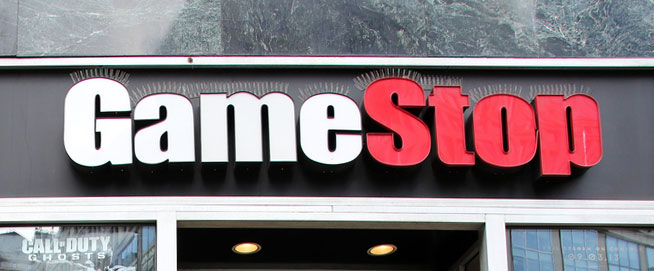 NerdWallet continues to bring you reviews of Black Friday ads for all your favorite retailers. Keep checking back for more sneak peaks to help you shop like a champ on the big day. For year-round coupons and deals, too, check out NerdWallet's DealFinder tool.

GameStop Black Friday 2014
The wait is over for gamers: This year's GameStop Black Friday ad is out! Check out the 12-page ad scan below for GameStop's best deals:
Best GameStop Black Friday Deals from 2013
GameStop brings "power to the players" with its huge selection of video game consoles, games and accessories. The gaming superstore and electronics retailer also sells phones, media players, tablets, laptops and a variety of pre-owned merchandise.
In 2013, GameStop decked the halls and brought "joy to the players" with its 12-page Black Friday ad. The holiday-themed ad revealed a huge variety of seasonal deals that were sure to delight gamers everywhere. Die-hard GameStop customers didn't even have time to go to bed after Thanksgiving dinner, as the store opened at midnight on Black Friday. Most deals continued through Sunday, while others were Friday-only promotions. In addition to sales on the newest consoles from the leading gaming brands, GameStop also offered more than 2,500 gaming and electronic gifts for less than $25.
Some of the most talked about deals were:
Xbox 360 250GB Bundle for $199.99 (save $140)
PlayStation 3 250GB Bundle for $199.99 (save $165)
PlayStation Vita 3G and Wi-Fi for $179.99 (save $20)
Samsung Galaxy Tab 3 10.1-Inch for $299.99 (save $100)
Net10 LG L38C Phone for $39.99 (save $40)
10% off almost all Beats by Dr. Dre products
GameStop's 2013 Black Friday event was about more than just game consoles and tablets, though. There were deals on pre-owned products, too, such as the Nintendo DS Lite and Xbox 360 Bundle. Shoppers could buy any two pre-owned products and get one free. Plus, deal hunters could get 30% extra in-store credit when they traded in any items toward their purchase.
Additional sales offered shoppers discounted prices on games and accessories to go along with their favorite gaming platform. These included:
"Just Dance 2014" for $14.99 (regularly $39.99)
"Battlefield 4" for $24.99 (regularly $59.99)
"Assassins Creed III" for $14.99 (regularly $29.99)
Buy one, get one free on Disney Infinity Figures (regularly $13.99 each)
Xbox 360 Camo Wireless Controller for $39.99 (regularly $54.99)
PlayStation 3/PlayStation 4 GTA V Pulse Elite Wireless Headset for $129.99 (regularly $179.99)
PlayStation Plus 1-year subscription for $29.99 (regularly $49.99)
Despite the fact that some price cuts weren't quite as low as shoppers may have hoped for, judging by consumer response, GameStop's ad was an extremely successful holiday hit. Video from Business Wire showed thousands of shoppers waiting in line for hours before the store even opened its doors.
Want more discounts on games and technology products? Try checking out Radio Shack, h.h. gregg and Best Buy. For a full list of 2014 Black Friday ad scans, check out NerdWallet's Black Friday ad leaks page.

GameStop store via Shutterstock