Advertiser Disclosure
Gander Mountain Black Friday 2014 Ad – Find the Best Gander Mountain Black Friday Deals and Sales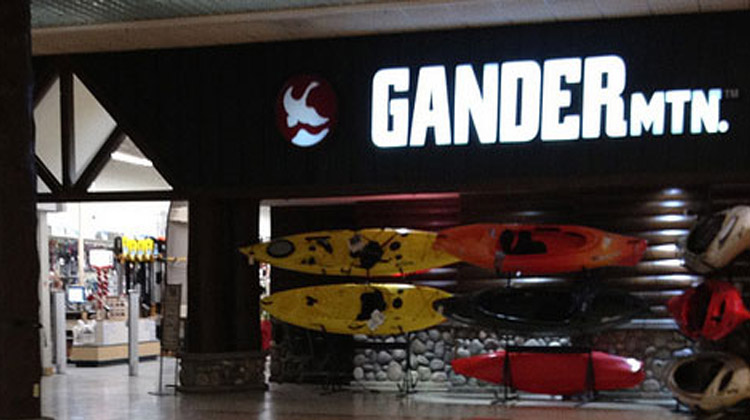 NerdWallet appraises the deals and steals of Black Friday ads when they arrive. If you have not found your retailer of choice, check out the site again soon! For year-round coupons and deals, too, check out NerdWallet's DealFinder tool.
Gander Mountain Black Friday 2014
This year's Gander Mountain Black Friday ad is here! Check out this year's ad below:
Best Gander Mountain Black Friday Deals From 2013
Outdoor retailer Gander Mountain sells apparel and accessories for those who love adventure. In particular, the store's products include all the essentials needed for shooting, hunting, camping, fishing and boating.
Last season, Gander Mountain celebrated Black Friday 2013 with a 22-page ad packed full of sales. In fact, the store's discounts extended beyond just those contained within the ad. There were more than 5,000 seasonal savings opportunities. And while Black Friday is typically synonymous with stores such as Walmart and Best Buy, it was actually Gander Mountain that boasted one of the earliest opening times. Outdoor enthusiasts could descend on their favorite adventure retailer at 8 a.m. on Thanksgiving Day. Sales continued throughout Friday, Saturday and Sunday.
Gander Mountain's "outrageous deals" covered everything from firearms to apparel. Some of the highlights:
Mossberg 715T Flat Top with Red Dot 22LR, 16-Inch, Right Synthetic for $299.99 (save $100)
Smith & Wesson M&P Shield Semi-Auto 9mm for $399.99 (save $50)
Stack-On Security Safe 22-Gun E-Lock for $399.99 (save $200)
Gander Mountain Men's Printed Hoodies for $17.99 (save 40%)
With Thursday Specials starting at 8 a.m., shoppers could score Thanksgiving deals. Some of the highlights were:
Liberty Fatboy Jr. 48-Gun Textured Black Safe for $1,099 (save $300)
Ruger 10/22 with LaserMax .22LR for $299.99 (save $50)
50% off Gander Mountain Camo Chairs
Buy one, get one free GSX Titanium Spinning Reel
Midnight Madness Specials began at 12:01 a.m. on Black Friday.
Select Under Armour Fleece Styles for $48.74 (save 25%)
The North Face Women's Morningside or Men's Chimborazo Full Zip Jacket for $69 (save $30)
Buy one, get one free Women's Mountain Home Aloe Sock
Friday Specials began at 6 a.m. Black Friday. These were all about outdoor necessities, including:
Ruger LCP 380 ACP Semi-Auto Pistol for $299.99 (save $50)
Liberty Revolution 12-Gun Safe for $349.99 (save $50)
Guide Series Men's Caribou Hunting Gloves for $9.99 (save 50%)
Gander Mountain Sportsman's Boat Bags for $14.99-$59.99 (save 50%)
Bushmaster Carbon 15 .223 Rem AR Semi-Auto Rifle with Red Dot Sight for $799.99 ($1,025 value)
At 6 a.m. the following day, Saturday Specials kicked off. These deals included a wide assortment of products. Some of the biggest savings were:
Liberty Fatboy 64-Gun Grey Marble Gloss Safe for $1,899.99 (save $300)
Perception Sport Sound 9.5 Sit-in Kayak Package for $299.99 (save $150)
Gander Mountain Lady Spinning Rods for $14.99 (save over 60%)
Gander Mountain Men's Suede Moccasin for $19.99 (save 60%)
In addition to the huge price cuts on tons of merchandise, shoppers who spent $100 or more on products from select brands received a free $20 Gander Gift Card to be applied toward a future purchase.
Find more sports and outdoor gear from these retailers: Bass Pro Shops, Cabela's and Sports Authority. For a full list of 2014 Black Friday ad scans, check out NerdWallet's Black Friday ad leaks page.

Gander Mountain store: Mike Kalasnik/Flickr: Source