Advertiser Disclosure
Guitar Center Black Friday 2014 Ad – Find the Best Guitar Center Black Friday Deals and Sales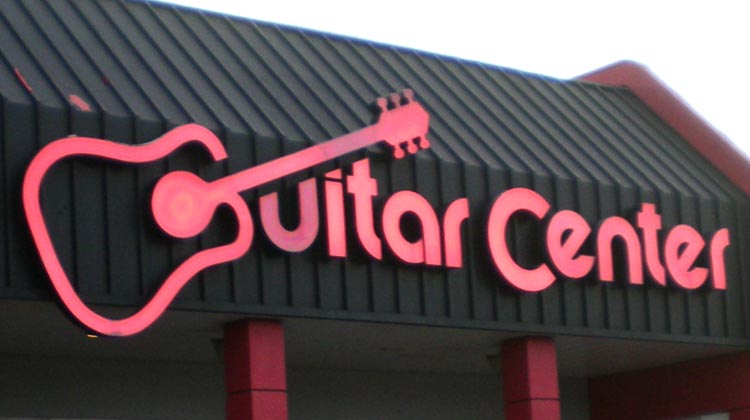 NerdWallet shares with you the deals of Black Friday ads when they arrive. If you still can't find the store you keep looking for, check back again soon! For year-round coupons and deals, too, check out NerdWallet's DealFinder tool. 
Guitar Center Black Friday 2014
The ad for Guitar Center's Black Friday deals is finally here! Take a look at this year's holiday shopping bargains below:
Best Guitar Center Black Friday Deals From 2013
National music chain Guitar Center offers guitar, bass, drums and keyboard instruments and supplies. Last year, the retailer released a four-page ad featuring some impressive deals from its three-day Black Friday sale. Doors opened at 6 a.m. Friday and the deals ran through the weekend until Dec. 1.
For devoted bargain hunters willing to beat the crowd to get to the head of the line, the store offered a number of early-bird specials. The first 10 customers to buy the select products at each store (one per customer) received them at significantly lower prices. The offer applied to a number of instruments and accessories, including the following items:
Epiphone Les Paul guitar: $69.99 (weekend price: $89.99, list price: $209)
SP all-in-one beginner's drum kit: $49 (weekend price: $99, list price: $199.99)
Rouge Dreadnought acoustic guitar: $39 (weekend: $59.99, list price: $129.99)
Sennheiser headphones: $15 (weekend price: $19.99, list price: $29.95)
Furthermore, the first 30 customers to grab Promark LA Special drumsticks (one per customer) received them for free, with the remaining items selling for a slightly discounted $3.99 over the weekend (originally $5). An even better deal could be found on the guitar stand that sold for a mere $1 to the first 15 customers at each store. After that, the stand cost only $9.99, compared to its original price of $21.99.
Besides its limited-number early-bird specials, the store also offered some great doorbuster deals on instruments, supplies and more:
Simmons electronic drum practice set: $199 (list price: $499.99) (after $50 instant rebate)
Yamaha keyboard: $69 (list price: $169)
Kohala soprano ukulele: $25 (list price: $60)
Numark USB turntable: $49 (list price: $299)
Guitar wall hanger or stand: 2 for $10 (list price: $39.98-$49.98)
Martin acoustic strings: 12 sets for $25 (list price: $201.48)
Other deals include a guitar amp from Acoustic, which sold for only $44.99 (after a $15 instant rebate), compared with its list price of $129.99. Customers looking for guitar packs could find the Epiphone Les Paul Special II player pack for $199.99 (originally $333) and the Squier Affinity HSS Strat pack for only $249.99, compared with $449.99.
The ad also included a 15% coupon to use on any nonsale item over $99.
For more deals on instruments and musical accessories, check out specialty retailer Music & Arts, a division of Guitar Center. For a full list of 2014 Black Friday ad scans, check out NerdWallet's Black Friday ad leaks page.

Written by Melinda Szell
Guitar Center store: Brian Reading / Wikipedia: Source