Advertiser Disclosure
Kohl's Black Friday 2014 Ad – Find the Best Kohl's Black Friday Deals and Sales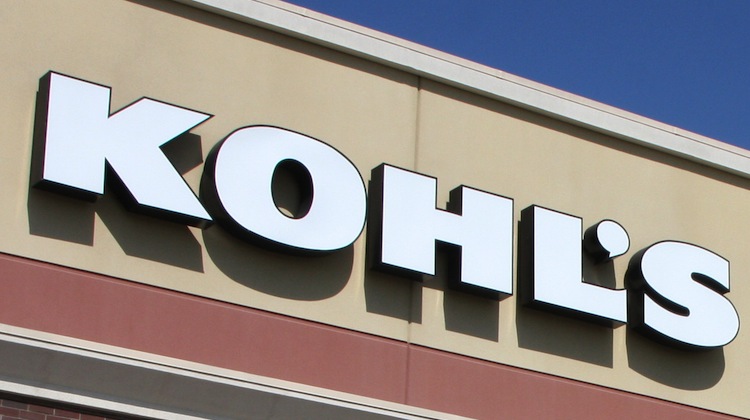 NerdWallet has got this year's 2016 Kohl's Black Friday details covered. Looking for other stores? We're keeping up with all the latest and greatest 2016 Black Friday ad leaks this holiday season.
Kohl's Black Friday 2014
The massive, 64-page Black Friday ad for 2014 has finally been leaked by Kohl's. Take a look at the bonuses and discounts from this year's sale and prime yourself for some fruitful holiday-season shopping! Then, scroll down to check out our analysis of the deals:
This year's Black Friday ad from Kohl's features more than 500 deals across 64 pages. You'll find bargains on electronics, accessories, appliances and home essentials. Stores open at 6 p.m. on Thanksgiving and stay open until midnight Friday. The sale continues Saturday from 7 a.m. to midnight. (Some hours may vary by location, so make sure to check at your local store.) If you're looking to shop online, sales begin early, running through 3 p.m. Central time Friday.
If you're a Kohl's regular, here's a great benefit of choosing the nationwide retailer this Black Friday: Consumers who spend at least $50 during Nov. 24-30 will earn $15 in store credit (Kohl's cash) to use the next week, Dec. 1-8. Take advantage of this handy offer if you're planning on spreading your shopping across the next few weeks.
Like other major department stores, including Target and Sears, Kohl's is offering a broad selection of bargains on electronics. Among its limited-quantity doorbusters, you can find the great offer of a 32-inch Direct LED HDTV for only $99.99, compared with its regular price of $199.99.
Headphones and speakers feature prominently in the ad, including the following bargains:
Beats Pill 2.0 Bluetooth speaker: $179.99 (regularly $199.99)
Sony Studio Monitor stereo headphones: $9.99 (regularly $24.99)
Sony Extra Bass headphones: $29.99 ($69.99)
Innovative Technology 40-inch Bluetooth tower speaker: $39.99 (regularly $99.99)
Other assorted electronics include deals on cameras, printers, tablets and video consoles. Here are some of the best in each category:
Canon PowerShot ELPH 135: $79.99 (regularly $119.99, usually $99 on Amazon)
HP Deskjet 2544 all-in-one printer: $29.99 (regularly $79.99)
Zeki 7-inch Android tablet with Google Play: $49.99 (regularly $99.99)
Xbox One: $329.99 (regularly $399.99)
GPX DVD player: $19.99 (regularly $39.99)
LG Blu-ray disc player with built-in Wi-Fi: $49.99 (reguarly $99.99)
You'll find great prices on kitchen appliances in the home department. Pick up the KitchenAid classic stand mixer for only $199.99 (regularly $349.99, sale $249.99) and get an additional $45 in Kohl's cash, or get the KitchenAid Pro 600 stand mixer for $399.99 (regularly $549.99, sale $449.99) and earn $90 in Kohl's cash.
Other deals include blenders, cookware, glassware and knives:
Ninja master prep professional blender: $39.99 (regularly $79.99, sale $59.99)
Ninja Ultima blender with dual-stage blending technology: $199.99 (regularly $379.99)
Cuisinart or Food Network 10-piece ceramic cookware set: $89.99 (regularly $179.99)
Farberware 15- or 22-piece stainless-steel knife set: $19.99 (regularly $69.99 or $99.99)
30-piece glassware set: $19.99 (regularly $49.99-$59.99)
Looking to pick up kitchen supplies for even less? Check out the following items, priced at only $9.99 a piece:
16-cup rice cooker
275-watt hand mixer
Belgian waffle maker
3-in-1 can opener
550-watt blender
2-slice toaster
quesadilla maker
12-cup coffeemaker
And if that weren't a good enough deal, you can also pick up some items for only $4.99:
5-cup coffeemaker
Mini dipper
20-oz. blender
2-slice toaster
Whether you're shopping for the men, women or kids in your life, you can find dozens of deals on clothing, including categorywide markdowns and items for less than $20 (or even $10):
All bras from Bali, Vanity Fair, Warner's, Maidenform, Playtex Secrets, Olga, Barely There, Lily of France, Lilyette, Wonderbra, Apt. 9 and Simply Vera Vera Wang: $14.99
All active and fitnesswear: 30-60% off
Croft & Barrel, Apt. 9 and Sonoma Life + Style women's sweaters: $9.99
All women's sportswear from Croft & Barrel, Apt. 9 and Sonoma Life + Style: 60-70% off
All outerwear (except Columbia Sportswear): 60-70% off
Knit tops for juniors (select styles): $6.99
Mudd and SO basic jeans for juniors: $9.99
Girls' dresses, collections, playwear, sweaters, fleece, sleepwear and gifts (select styles): 50-60% off
Men's flannel sport shirts from Croft & Barrow: $9.99
All Dockers men's solid comfort touch sweaters: $19.99 (regularly $55)
All Croft & Barrow men's broadcloth dress shirts: $8.99 (regularly $32)
Don't forget to check out these deals in accessories:
Rosetti crossbody bags $14.99 (originally $39)
Disney "Frozen" jewelry: $14.99 (originally $60)
Timex watches: $29.99 (originally $54.95)
All women's handbags and wallets: 60% off
Apt. 9 women's fashion scarves: $12.99 (originally $26-$32)
Apt. 9 women's pashmina scarves: $7.99 (regularly $20)
Select Citizen watches: $89.99 (originally $200-$300)
Apt. 9 leather gloves with touchpoint technology: $9.99 (originally $50)
Some of the best bargains in jewelry include earrings, necklaces and bracelets in the $11.99, $14.99 and $16.99 price categories. A cultured pearl necklace and earrings set is going for $29.99, compared with its regular price of $130 and sale price of $37.49. You'll also find a 40-50% discount on all watches, including kids' and adult styles with brands including Timex and Casio.
Looking for footwear? All slippers, socks, leggings and tights are 50-60% off. Athletic shoes are marked down 30-60%. Pick up a pair of dress or casual boots in the women's or juniors department for $29.99 (regularly $79.99-$99.99). You can also find some juniors boots for even less, at $19.99, as well as SO Beta and RHO juniors ankle boots for $16.99.
Although Black Friday isn't usually known for toy sales, you'll find some great deals in Kohl's toy department this year. Among the best offers: Barbie and Monster High dolls will sell for $6.99 apiece, while an 80-piece Mega Bloks First Builders set is going for only $9.99 (regularly $19.99).
Other toy bargains include:
50% off all toys (including Playskool, Fisher-Price, Little Tikes, Barbie, Monster High, Hot Wheels and more)
Black Series 2-pack boxing robots: $24.99 ($69.99)
Black Series remote-controlled Thunder Tumbler car: $9.99 (regularly $29.99)
Black Series Vengeance remote-controlled car: $24.99 (regularly $69.99)
Remote-controlled cars and helicopters (select styles): 55% off
Discovery Kids laptop: $19.99 (regularly $39.99)
The home is another area for low prices. Kohl's is offering 50-70% off on all rugs. Worried your old vacuum might not be up to the job of keeping your new rug clean? Get 20-50% off on all floor care appliances. Some highlights of the sale include the Shark Deluxe for $49.99 (regularly $99.99) and the Hoover WindTunnel 2 Pet Rewind bagless vacuum: $89.99 (regularly $169.99). You'll also find 30% off Dyson products, including the DC65, DC59 and DC40 models.
When it comes to home décor, get 60% off accent furniture. You'll find great deals in the department, including counter-height stools and 3-tier rolling storage carts for $49.99 (both regularly priced at $129.99).
Black Friday is also the perfect time to stock up on supplies for your bathroom and bedroom. Bath towels from The Big One are selling for only $2.99 instead of $9.99, while Apt. 9 bath towels are priced at $5.99, compared with their regular $17.99. For the kids, you can get licensed character bath wraps at $9.99 a piece instead of $24.99.
Pick up some new bedding at a discount. The 5-piece comforter and bonus sheet set from Rampage is selling for less than a third of its original price, marked down from $99.99 to $29.99. You'll also get 75% off all Cuddl Duds Home flannel and fleece sheet sets and find all other sheet sets at discounts up to 80%. The Big One standard/queen bed pillows go for $3.99 apiece, instead of their regular price of $11.99. Throws are 60-70% off, and you can pick up The Big One plush throws for $8.99 each.
Other deals include:
Biddeford heated mattress pad or heated plush blanket: $29.99 (regularly $99.99-$119.99)
Serta 14-inch raised queen air mattress: $49.99 (regularly $99.99)
Finally, here are the best miscellaneous bargains:
Celestron 114-mm reflector telescope: $79.99 (regularly $199.99)
All personal care (includes electric toothbrushes, humidifiers, sewing machines and hair irons): 20-50% off
All color kits from Colour Couture, The Color Institute, Simple Pleasure and ELLE: 40-50% off
Looking for similar items at different stores? Check out Target, Walmart, Sears, JCPenney and Macy's.
Best Kohl's Black Friday Deals From 2013
Department store Kohl's sells a wide range of clothing for women, men and kids, as well as electronics, toys and supplies for the home.
If you're looking for bargains, Kohl's is a great destination for Black Friday savings. Last year, Kohl's featured a 64-page ad with more than 500 deals. Shopper could find great deals on clothing, electronics, jewelry and home décor. The retailer even gave away a $15 Kohl's cash bonus for every $50 a shopper spent in the store.
Like competitors Walmart, Macy's and Target, Kohl's pushed back its opening hours to Thanksgiving evening. The store opened at 8 p.m. Thursday last year.
In the clothing department, Kohl's offered discounts on a range of items and accessories:
Women's sleepwear & loungewear: 50-60%
Women's slippers: 50-60%
Women's handbags and wallets: 60%
All women's outerwear: 60-70%
Men's long-sleeved and sports shirts: 55-60%
All men's outerwear: 60-70%
Girls' dresses, playwear, sweaters, fleece and sleepwear: 60%
All fall and holiday sweaters and fleece: 50-55%
All outerwear: 40-55%
Active and fitness wear: 30-60%
A look at the best item-specific deals reveals some great bargains on casual and dress boots ($29.99), juniors' boots ($19.99) and Mud basic denim bottoms for juniors ($9.99).
Shoppers looking for jewelry and watches found the following discounts:
All fine jewelry: 55-60% off (plus an additional 20% off on all fine silver jewelry)
All fashion jewelry: 40-60% off
All watches: 40-55% off
Select watches for $99.90 (regularly $200–$280)
Some highlights of the electronics bargains include the Xbox 360 (4GB) selling for only $139.99 and pill speakers from Beats by Dr. Dre priced at $149.99. Consumers looking for a new HDTV could snap up a 32-inch Apex LED HDTV for a mere $139.99 and easily build a movie collection, with select DVDs selling at a mere $1.99.
Black Friday isn't usually the best time to buy toys, since prices drop closer to the holidays, but with a 50% discount, Kohl's offered an excellent deal on items from Fisher-Price, Hot Wheels, Playskool, Little Tikes and more.
When it came to items for the home, Kohl's offered some unbeatable bargains. Compared with the 25% discount at Sears, Kohl's offered 33% off on all Dyson floor care. Other bargains included bedding and décor:
60% off holiday trim candles and decor
60% off accent furniture
50-70% off all bedding sets
75% off home classics flannel and fleece sheet sets
50-80% off sheet sets
60% off all memory foam bed pillows and mattress toppers
50-70% all accent area and kitchen rugs and doormats
20-piece bedding set for $99.99 (originally $399.99)
For similar deals and comparable inventory, shoppers should consider visiting Kmart, Target and Sears. For a full list of 2014 Black Friday ad scans, check out NerdWallet's Black Friday ad leaks page.

Written by Melinda Szell
Kohl's store via Shutterstock