Advertiser Disclosure
Stein Mart Black Friday 2014 Ad – Find the Best Stein Mart Black Friday Deals and Sales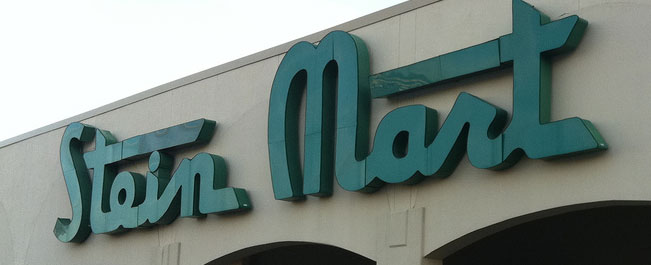 The best analysis of all 2014 Black Friday ad leaks continues, brought to you exclusively by NerdWallet. Don't forget to take a look around our Black Friday site to get prepped for the biggest holiday shopping spree of the year! For year-round coupons and deals, too, check out NerdWallet's DealFinder tool.
Stein Mart Black Friday 2014
Stein Mart has released its Black Friday 2014 deals! Check out the store's four-page ad scan below:
Best Stein Mart Black Friday Deals From 2013
Department store chain Stein Mart sells apparel and housewares. With a vast assortment of clothing, accessories, linens and shoes, the retailer claims it has been the place for "fashion and value for over 100 years."
Last year, Stein Mart unveiled a modest Black Friday ad: While other stores debuted massive ads with pages and pages of deals, Stein Mart decided to pack its seasonal savings opportunities into two simple pages. Also, unlike other retailers, the store opted for a one-day-only sale. Stein Mart was closed on Thanksgiving, but opened at 7 a.m. Black Friday. For on-the-spot savings, the store hosted a scratch-and-save promotion, which lasted from 7 a.m. until noon Friday. Shoppers who brought a copy of the Stein Mart Black Friday ad into the store with them could save $10, $20, $50 or $100 on their purchases.
Some of the most spectacular apparel deals that Stein Mart had to offer:
Peck & Peck cashmere polo shirts for women: $39.98 (regularly $49.98)
Peck & Peck 100% cashmere scarves for women: $17.98 (regularly $29.98)
Isotoner and Dearfoams slippers: $7.98 (regularly $14.99)
Nike sweatshirts and hoodies: $12.98 (regularly $19.99)
Pajama separates: $7.98 (regularly $12.98)
100% genuine leather handbags: $29.98 (regularly $59.99)
It wasn't just the sales on clothing that attracted shoppers, though. These are some of the highlights of the non-apparel deals, including price cuts on home goods and electronics:
4-quart crock pot: $17.98 (regularly $24.99)
Embossed plush/sherpa throws: $9.98 (regularly $19.99)
Double beverage dispenser: $16.98 (regularly $39.99)
Bluetooth tower speaker and FM radio: $59.98 (regularly $79.98)
Impression 7-inch 4GB Bluetooth tablet: $79.98 (regularly $99.99)
Proscan 20-inch LED HDTV/DVD combo: $109.98 (regularly $149.99)
There were valuable percentage-off discounts on an array of departments, too:
50% off entire stock of holiday decor
50% off coats for ladies
50% off Venice Squares quilts
While these deals were great, there were some limitations to the Stein Mart Black Friday offers. First, the sales were available only on Black Friday itself, which gave discount hunters little time to shop. Second, the actual number of discounts available was dramatically less than offered by competitors such as Kmart or Target. Finally, there were no coupons in the ad.
Want more deals on clothing? Try shopping at JCPenney, Kmart and Walmart. For a full list of 2014 Black Friday ad scans, check out NerdWallet's Black Friday ad leaks page.

Stein Mart store: MikeKalasnik/Flickr: Source