Advertiser Disclosure
Walgreens Black Friday 2014 Ad – Find the Best Walgreens Black Friday Deals and Sales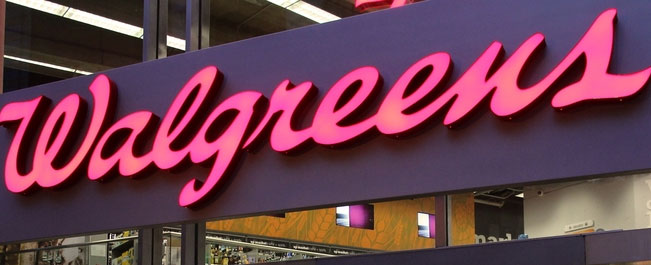 NerdWallet brings you more Black Friday previews with the latest ad scans. Check back soon for more leaked ads from the biggest names in retail. For year-round coupons and deals, too, check out NerdWallet's DealFinder tool.

Walgreens Black Friday 2014
The ad for Black Friday savings from Walgreens is here! Take a look at the 20-page ad scan below:
Best Walgreens Black Friday Deals From 2013
Drug retail chain Walgreens provides customers with prescriptions, health and wellness products and photo services. The pharmacy also sells household items, beauty products and groceries.
In 2013, Walgreens created a 20-page ad to debut its Black Friday shopping deals. The red-and-green-themed ad was packed with price cuts on toys, electronics and Christmas decorations, making the drugstore a valid Black Friday competitor. Like many other retailers last year, the store didn't reserve its deals for Friday only: The sale began at 8 a.m. on Thanksgiving  and discounts continued all the way through Saturday.
The Walgreens Thanksgiving Day sales were deep. These one-day deals included:
50% off children's toys
White Deer or Angel with Horn Lighted Decor: $24.99 (save 35%)
Jumbo plush toy: $20 (save more than 55%)
Living Solutions Inflatable Character: $20 (save more than 40%)
Home Element Ornament Set: $20 (save more than 30%)
Free one-day Redbox DVD rental with purchase between 9 a.m. and noon
When Thanksgiving came to a close, other deals were just beginning. Standout price reductions and impressive promotions included:
One-day coupon for 25% off purchase of regularly priced items on Black Friday
Buy one, get one free on As Seen on TV products
50% off select children's toys
Home Elements Holiday Gift Wrap: 99 cents
Nestle Candy: as low as 49 cents
Living Solutions Home Goods: $7.99
iHome Radio Alarm Clock with Apple Charging Dock: $49.99 (save $30)
Free $15 Walgreens Gift Card with purchase of two Apple $25 Gift Cards
It's important to note that the reduced prices promoted in this ad were available only to shoppers who had a Walgreens Balance Rewards card. Those who didn't would have needed to plan ahead and sign up for the rewards program before they made their Black Friday purchase.
All in all, despite this, shoppers appeared to be delighted with the seasonal deals. In fact, more than one satisfied customer took to YouTube to document his or her Thanksgiving and Black Friday Walgreens "hauls." Videos showed counters full of health and wellness products.
November 2013 seemed to be a successful month for the drugstore. Walgreens reported November sales of $6.07 billion, which was a 4.1 percent increase from the $5.83 billion for the same month in the previous fiscal year.
For more deals on similar products, consider these health and wellness retailers: Rite Aid and CVS. For a full list of 2014 Black Friday ad scans, check out NerdWallet's Black Friday ad leaks page.

Walgreens store from Shutterstock