Dyson is known for its array of sleek, colorful and powerful vacuum cleaners. But if you thought the existing models were advanced, wait until you see what the cleaning giant has just released.
There is a new Dyson to add to the brand's lineup, and this time it's a robot. If you're in the market for a robot vacuum, here's what you need to know about the new Dyson 360 Eye.
What's the Dyson 360 Eye?
The 360 Eye was released in August 2016. It retails for $999.99 from Dyson and is sold in fuchsia or blue.
The vacuum has a futuristic appearance and a silver and blue circular design. It features a Dyson digital motor V2 that delivers powerful suction using Dyson's Radial Root Cyclone technology, and it can spin at up to 78,000 revolutions per minute. It weighs 5.38 pounds and has a 40-minute run time.
Want to save money on the Dyson 360 Eye Robot Vacuum? Get an alert when the price drops more than 10%.
What makes it appealing?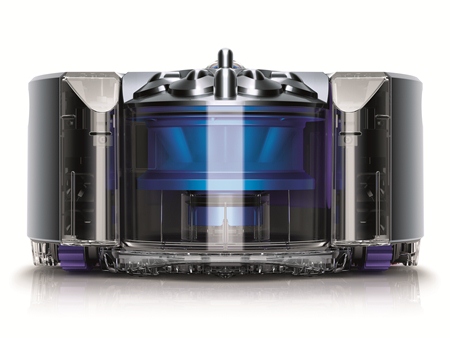 There are plenty of other robot vacuums on the market, including models from Neato and Roomba. But Dyson is doing its best to hold its own.
Here are some of the features that Dyson is hoping will have you sold:
Panoramic lens. As indicated by its name, the 360 Eye is equipped with a 360-degree vision navigation system, allowing it to see a comprehensive perspective all at once. That way it knows where it's been and where it still needs to clean.
Tank tracks. One of the biggest complaints about robot vacuum cleaners is that they get stuck. A lot. Dyson is addressing this pain point with the Eye's tank tracks, which take the place of wheels. The vacuum uses these tracks to accurately maneuver over all floors.
Dyson Link app. If you thought not having to manually push a vacuum cleaner was innovative, imagine controlling your vacuum with a tap of your smartphone. You can schedule cleanings and view maps of progress via a free Dyson Link app, which is available for both iOS and Android.
Which products will the Dyson 360 Eye be competing against? Check out NerdWallet's roundup of the Best Robot Vacuums of 2015.
Is this for you?
If you're looking for the ultimate in convenience — and are willing to shell out almost a grand for it — this robot could be a welcome addition to your home. Still, it might be best to wait a little while to see what other consumers have to say about the new device.
Compare popular Dyson vacuums:
For more vacuum buying advice, check out:
Courtney Jespersen is a staff writer at NerdWallet, a personal finance website. Email: [email protected]. Twitter: @courtneynerd.
This post was updated August 1, 2016. It was originally published January 15, 2016.
---
Image via Dyson.