Advertiser Disclosure
IKEA Black Friday 2014 Ad – Find the Best IKEA Black Friday Deals and Sales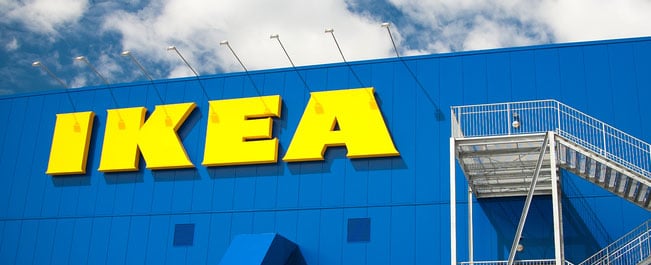 NerdWallet strives to separate the discounts from the duds in this season's Black Friday ads to prepare you for the shopping holiday. If the search for your favorite store has proved futile so far, check back on our site soon! For year-round coupons and deals, too, check out NerdWallet's DealFinder tool.

IKEA Black Friday 2014
The furniture and home goods retailer has finally leaked its Black Friday ad for this year! Check out the entire 13-page ad scan below:
Best IKEA Black Friday Deals From 2013
Swedish retailer IKEA is best-known for its inexpensive furniture, kitchen supplies and home décor.
Last year, the chain featured a three-day Black Friday sale by the name of "Seize the Days." Beginning Nov. 29, the promotion lasted through Dec. 1. Many discounts were available only to IKEA Family members, making it well worth joining the free loyalty program. Sale items didn't show the serious savings offered at some other stores, but as IKEA has low prices to begin with, the markdowns did offer reasonable deals for shoppers.
Although some discounts lasted through the three days of the sale, others were offered for only a day. Here are the highlights from each day:
Friday: Expedit Shelving Unit: $19.99 (originally $39.99)
Saturday: Dinera Dinnerware 4-pack: $4.99 (originally $9.99-$12.99)
Sunday : Benno TV Unit with Casters: $39.99 (originally $79.99)
Among the best deals for shoppers with children, all soft toys were 50% off (that includes everything from bears and dolls to the classic IKEA huggable broccoli), and Måla drawing paper rolls cost only $4.99 each. For households with infants, another great bargain was the Antilop highchair with tray: $14.99 (originally $24.99).
Discounts extended to the kitchen as well, with low prices on a number of cooking supplies:
Senior casserole with lid: $34.99 (originally $49.99)
Vitling oven dish: $15.99 (originally $19.99)
IKEA 365+ carving knife and fork: $12.99 (originally $19.99)
Among the best deals on home décor were the following items:
Hadsten cowhide: $149 (originally $249)
Borrby lantern for block candle: $4.99 (originally $7.99)
Hovet mirror: $99 (originally $129)
For the living and dining room, shoppers could find the Hemnes TV unit for only $179 (originally $229), and Sanela cushion covers were marked down from $7 to $4. For the bedroom, the Svelvik twin daybed frame sold for $349, down $50 from its original price of $399. Consumers looking to organize could snap up the Kvarnvik box with lid: $11.99 (originally $16.99).
For similar products, make sure to check out Bed Bath & Beyond, Sears and Walmart. For a full list of 2014 Black Friday ad scans, check out NerdWallet's Black Friday ad leaks page.

Written by Melinda Szell
Ikea store from Shutterstock