Thanks for your interest in sharing your ArtFire coupons on NerdWallet Indie, our  coupon site made just for creative independent retailers like yourselves to share your coupons with millions of NerdWallet visitors. List your coupons on NerdWallet to drive traffic to your store – signing up is easy and takes just a couple minutes.
Step 1: Sign Up Your Online Store
Click the Sign up link on the top right of the NerdWallet Indie webpage.

Or click on the "Create an Account" button in the "Own a Store?" box on any screen in NerdWallet Indie.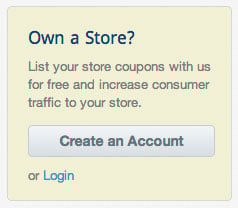 On the Create an Account page, enter your Email Address. This will become your username for your Coupons login. Enter your store URL and choose a password. Click the "Create Account" button to sign up and join.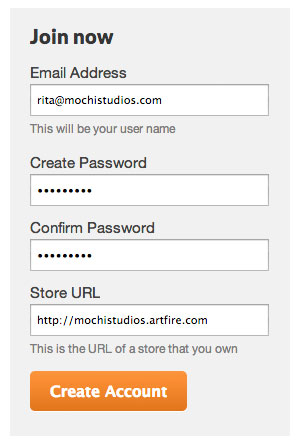 Step 2: Copy the Code snippet
The next step is to verify your domain, so we can make sure that it's your website. To verify that the URL is yours, the first step is to copy a line of code and paste it in your ArtFire page. The code will be hidden from any viewers and you can delete the line of code after your store is verified. The line of code is customized for you and will look similar to the highlighted text below: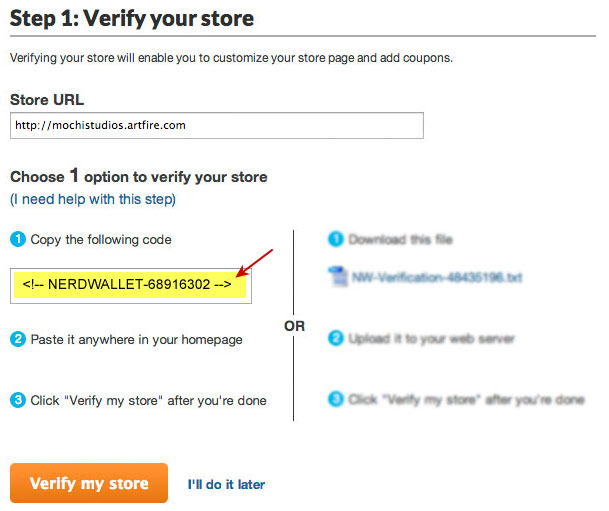 Step 3: Go to your ArtFire Widgets
Log into your ArtFire account and go to "Your Widgets" from the "My Quick Links" section. Your Quick Links section may look different depending on how you have customized your Quick Links.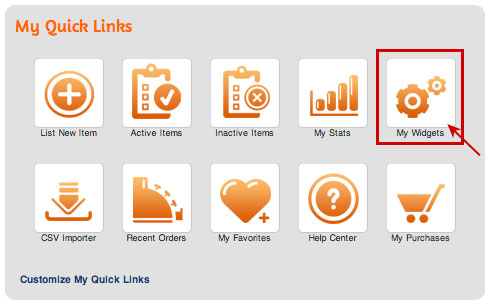 If you do not see the "My Widgets" option in your Quick Links, go to the "Studio Tab"

Then click on the "My Widgets" menu item on the left side bar.

Step 4: Paste the Hidden Code Snippet
Under the "Add a New STudio Widget" section on the right side, click "Text / HTML / Flash"

A new section pops up underneath. Paste your hidden code snippet in the big text field. Here, you can also select your widget position too if you'd like your badge to show up on the right column of your shop, the left column of your blog, or at the bottom of your shop. Your code snippet will be hidden from viewers so it doesn't matter where your widget is positioned.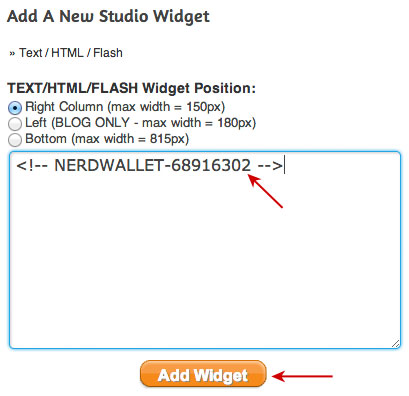 Click the "Add Widget" button to save your hidden code snippet as a new widget.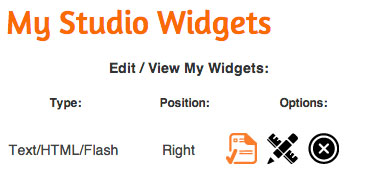 You successfully added a hidden code snippet to your ArtFire shop!
Step 5: Verify your ArtFire Store
Once the hidden code snippet is saved, return to your NerdWallet screen and click the "Verify my store" button. When verification is complete, feel free to delete the code.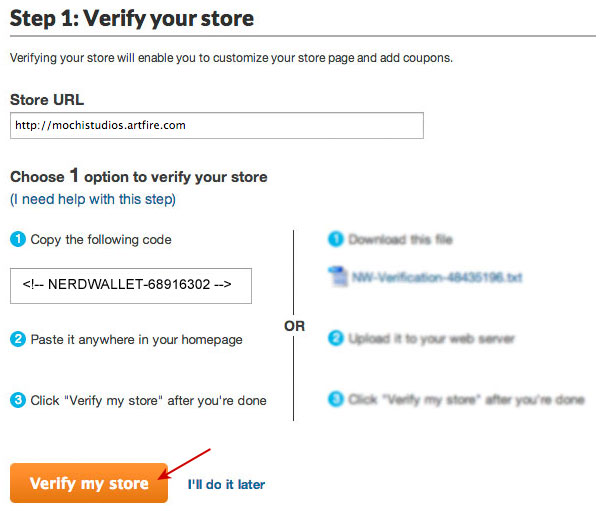 That's it! Now you're ready to fill out your online store information, add coupons and link to your coupons for additional benefits.
If you have any questions, feel free to contact me at [email protected].