Fitness trackers and activity bands might be on many shopping lists this year. But with so many different makes and models on the market, each touting its own set of features, consumers might be left a bit confused. How much should you reasonably spend? Which features are worth splurging on?
To help you decide before you buy, we've compared two popular trackers: the Microsoft Band 2, which Microsoft released in late October, and the Fitbit Charge HR.
The trackers: At a glance
| | Microsoft Band 2 | Fitbit Charge HR |
| --- | --- | --- |
| Price | $249.99 from Microsoft Store | $149.95 from Fitbit |
| Find a deal | Get it on Amazon | Get it on Amazon |
| Color | Black | Black, plum, blue, tangerine, teal |
| All-day activity tracking | Yes | Yes |
| Sleep monitoring | Yes | Yes |
| Call notifications | Yes | Yes |
| Heart rate monitoring | Yes | Yes |
| Battery life | 48 hours of normal use | Up to 5 days |
| Wireless syncing | Yes | Yes |
| Compatible OSes | iOS, Android, Windows Phone | iOS, Android, Windows Phone |
| Buy on Amazon | | |
The trackers: Up-close and personal
Microsoft Band 2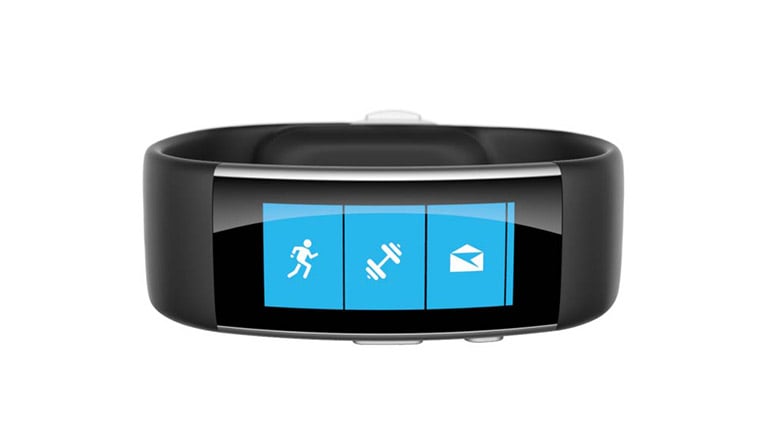 NerdWallet takes you shopping: The Band 2 provides continuous tracking on many of the fitness and health-oriented aspects you might care about: heart rate monitoring, calorie burn tracking and sleep quality analysis, in addition to tracking for sports such as running, biking and golf.
And for tech-savvy users who don't want to take a break from their phone while they work out, the band also provides email, text, calendar and call alerts.
The Band 2 is distinguished by its 11 sensors, which are designed to provide accurate and helpful readings. They include:
An accelerometer/gyrometer, which detects motion and calculates steps taken.
GPS, which records routes and calculates distance.
An ambient light sensor, which sets the band's touch screen to the appropriate level of brightness.
A barometer, which measures elevation changes.
The Band 2 contains a full-color AMOLED display and a lithium polymer battery that can last for 48 hours of normal use before it needs to be plugged in for a boost of energy. Charging time is less than 1.5 hours.
Good fit for: Dedicated athletes who need a fitness band that's as serious about exercise as they are. If you're willing to spend around $250 on a reliable fitness assistant, the Microsoft Band 2 will cover all of your heart rate, activity tracking, sleep monitoring and phone notification needs.
Fitbit Charge HR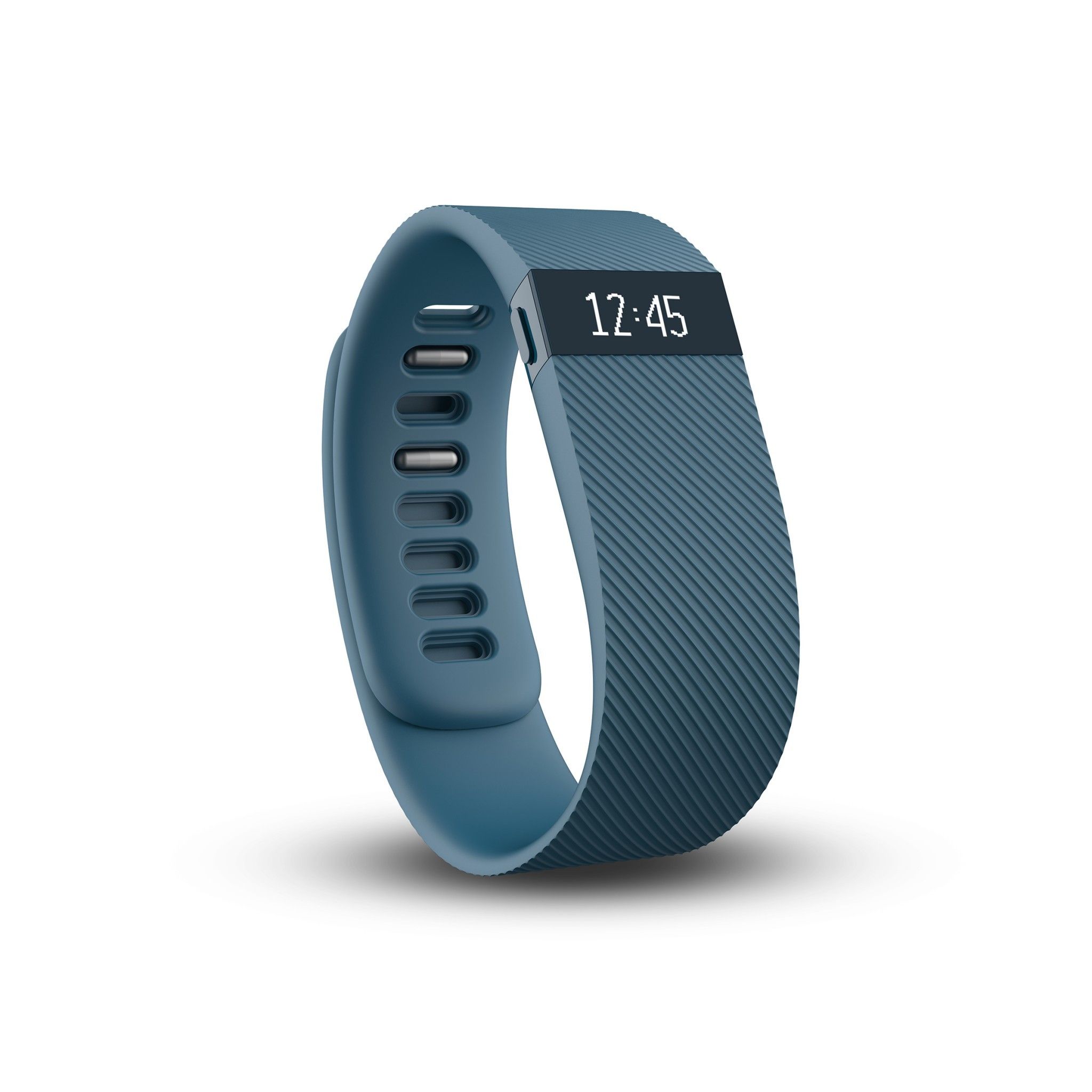 NerdWallet takes you shopping: The Fitbit Charge HR is the most advanced activity-tracking device from Fitbit.
Its standout features include continuous heart rate monitoring, all-day activity tracking (distance, calories burned, floors climbed, active minutes, steps), sleep monitoring, vibrating alarms and SmartTrack recording, which automatically records workouts in the Fitbit app.
Additionally, the watch gives time of the day readings and call notifications when synced with a compatible device. The Charge HR can be synced with a wide selection of iOS, Android and Windows smartphones via Bluetooth 4.0. Check to see if your device is compatible before you buy.
The Charge HR is available in three different sizes and five different colors. Its lithium polymer battery provides a battery life of up to five days, and charge time is one to two hours.
For athletes who can go without the heart rate monitor feature, Fitbit also sells a Charge activity/sleep wristband for $129.95.
Good fit for: Fitness enthusiasts who are making their first leap into the activity tracker space. The Charge HR costs $100 less than the Microsoft Band 2, and features a dramatically longer battery life. But if you're looking for something that's more akin to a smartwatch, go with the Band 2.
Is a different Fitbit model right for you? Compare the Fitbit Charge and the Fitbit Surge.
Before you buy
Before you purchase any activity tracker, determine which features are a must-have and which ones you can do without. Then, start reading user reviews and comparing prices.
For more fitness comparisons, see:
And for more activity tracker buying advice, check out:
Courtney Jespersen is a staff writer at NerdWallet, a personal finance website. Email: [email protected]. Twitter: @courtneynerd.
---
Top image via iStock.