Labor Day is upon us, with picnics and barbecues filling up the calendar. Luckily there are several end-of-summer deals out there on new kitchen products that can help make prep a breeze. If you've been battling a blender that just won't crush ice or a gunk-covered grill all summer, use Labor Day weekend sales to upgrade your appliances before the seasons change.
So what to whip up for your Labor Day engagements? Whether you're hosting a bash or just need a killer dish to contribute to a potluck, we've got you covered with this awesome menu.
Watermelon Frosty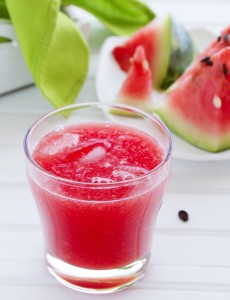 A blender is the quintessential summer kitchen appliance; from smoothies to mixed drinks, it's the key to cooling off. But don't think of a blender as just a summer appliance—it's also the perfect thing for producing thick, hearty soups as we move into the chilly autumn months.
If you're in the market for a new model, the Ninja is a phenomenal blender that puts an end to the old stop-stir-and-scrape. It pulverizes and purees with remarkable efficiency. So clear the cobwebs off your old blender or consider an upgrade to whip up a tasty summer refresher this Labor Day weekend: the crowd-pleasing Watermelon Frosty.  You need:
¼ cup water
2¼ cups frozen watermelon cubes
2 Tbsp. maple syrup
Juice of 1 large lemon
1 fresh banana
Combine all ingredients and blend away!  To spice things up a bit, whirl in a few shots of tequila, and presto: watermelon margaritas.
Sizzling Summer Salad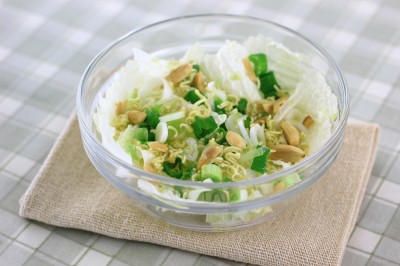 Looking for a quick and easy summer salad? This Asian Noodle Salad is the perfect healthy side dish for Labor Day festivities. An upgrade on that old college favorite, ramen noodles, this salad will impress guests without breaking the bank, and it comes together in just 10 minutes.
Cook two packages of ramen noodles in boiling water for approximately two minutes; rinse and allow to cool. In a separate bowl combine the following:
1 package coleslaw or grated cabbage
5-8 chopped scallions or green onions
1.5 cups cashews
1.5 cups frozen peas
1 cup shelled and salted sunflower seeds
In a second bowl mix the dressing:
 ½ cup vegetable oil
1/3 cup white vinegar or rice wine vinegar
½ cup sugar
2 seasoning packets from chicken-flavored ramen (optional)
Combine all ingredients in a big bowl, and voilà: a fresh, healthy summer salad that will be a perfect pairing with anything from the grill.
Savory Grilled Orange Salmon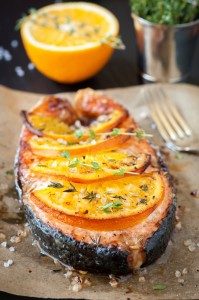 With the summer days dwindling, don't miss out on an opportunity to cook outdoors. If the old grill just isn't doing the trick or you've managed to make it all summer without one, consider upgrading to a Char-Broil classic grill—it's on sale now at several retailers. If you're short on space but looking for some macho grill power, this model is a good choice, and at just over $200, it's a steal.
Fresh seafood is a summer favorite, and this super-easy Orange Grilled Salmon recipe will have your guests salivating as it sizzles. You'll need:
1 large piece of salmon with skin on
2 oranges
Mixture of brown sugar and salt to dust top
Simply place fresh salmon, skin down, on a piece of aluminum foil and drizzle the juice of an orange on top. Generously dust with brown sugar and salt for the perfect mix of salty, sweet and tangy. Thinly slice a second orange and place atop the salmon for an impressive presentation.
Wrap the foil up and around the salmon and grill on medium until fully cooked, approximately 10 to 15 minutes.
Strawberries and Cream Dessert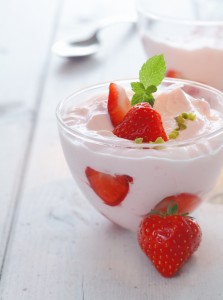 Every cook, novice or professional, loves a good stand mixer, and one of the most popular—the KitchenAid stand mixer—is discounted at some retailers right now.
Until the leaves change, use your mixer and the last sweet days of fresh summer fruits to create a Strawberries and Cream dream. You'll need:
8 ounces heavy whipping cream
1 can condensed milk
Meringue cookies
Fresh strawberries, sliced
Whisk the heavy whipping cream on medium speed until thickened; add condensed milk and mix thoroughly.  Turn mixer off and fold in crumbled meringue cookies and fresh strawberries. Refrigerate in a serving bowl or individual dessert dishes for at least an hour. The result: a simple dessert that will have everyone talking!
You can take advantage of picnic and barbecue weather with kitchen appliance and grill upgrades. The best part: These appliances will carry you through the fall and winter months as you turn out cozy soups and baked goods to warm the soul.
You might also enjoy:
Labor Day Travel Deals: The Best 2014 Getaway Sales and Discounts
Labor Day Sales 2014: The Best Deals and Discounts
---
Images of barbecue, watermelon drink, strawberry dessert, noodle salad and salmon via Shutterstock.