It's the age-old (OK, 21st-century-old) battle: Apple versus Samsung.
In February, Samsung unveiled its Galaxy S7 smartphone, and the shiny new model has ignited competition with the iPhone all over again.
Die-hards on either side know which they prefer, but if you're still uncertain, check out our comparison of the Android-powered Samsung Galaxy S7 and the iOS-powered Apple iPhone 6S before you buy.
The smartphones: At a glance
What we found: These two phones have similar colors, prices and cameras.
What you'll learn: The Samsung Galaxy S7 screen is larger than the iPhone 6S screen (by 0.4 of an inch) and has a higher display resolution.

| | Samsung Galaxy S7 | Apple iPhone 6S |
| --- | --- | --- |
| Price | Varies depending on contract and carrier | Starting at $649 from Apple |
| Platform | Android | iOS |
| Colors | Gold platinum, black onyx, silver titanium | Silver, gold, space gray, rose gold |
| Resolution | 2,560x1,440 pixels | 1,334x750 pixels |
| Screen size | 5.1 inches | 4.7 inches |
| Internal storage | 32GB (expandable to 200GB with separate microSD card) | 16GB, 64GB or 128GB |
| Camera | 12-megapixel rear camera, 5-megapixel front-facing camera | 12-megapixel rear camera, 5-megapixel front-facing camera |
| Major carriers | AT&T, T-Mobile, Verizon, Sprint | AT&T, T-Mobile, Verizon, Sprint |
| Buy on Amazon | | |
The smartphones: Up-close and personal
Design
On the outside, both smartphones have sleek designs with rounded corners.
The Samsung Galaxy S7 comes in a gold-platinum or black-onyx casing that accents a 5.1-inch Quad HD super AMOLED screen. The device weighs 5.36 ounces and is water-resistant.
The slim iPhone 6S weighs just 5.04 ounces and features a 4.7-inch Retina HD display with 3D Touch (technology that lets you apply pressure to peek at apps before popping into them). The phone is sold in silver, gold, space gray or rose gold.
See how Apple's iPhone 6S stacks up to its predecessor, the iPhone 6.
Features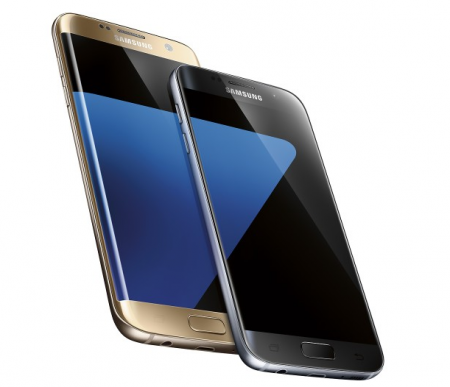 Even if you prefer the way one phone looks, you may prefer the way the other one runs. Let's take a closer look at each device's features.
Here are some of the standout aspects of the Samsung Galaxy S7:
12-megapixel rear camera with dual-pixel technology for fast autofocus
5-megapixel front camera
Always-on display (see time or notifications without waking screen)
Samsung Pay compatibility for making payments with your phone
For smartwatch wearers, works with Samsung Gear S2
The iPhone 6S has its fair share of features too:
12-megapixel iSight camera
5-megapixel FaceTime HD camera
Live Photos (apply pressure to an image to watch a short video)
4K video recording
Touch ID fingerprint sensor
Apple Pay compatibility for making payments with your phone
For smartwatch wearers, works with Apple Watch
Operating system and storage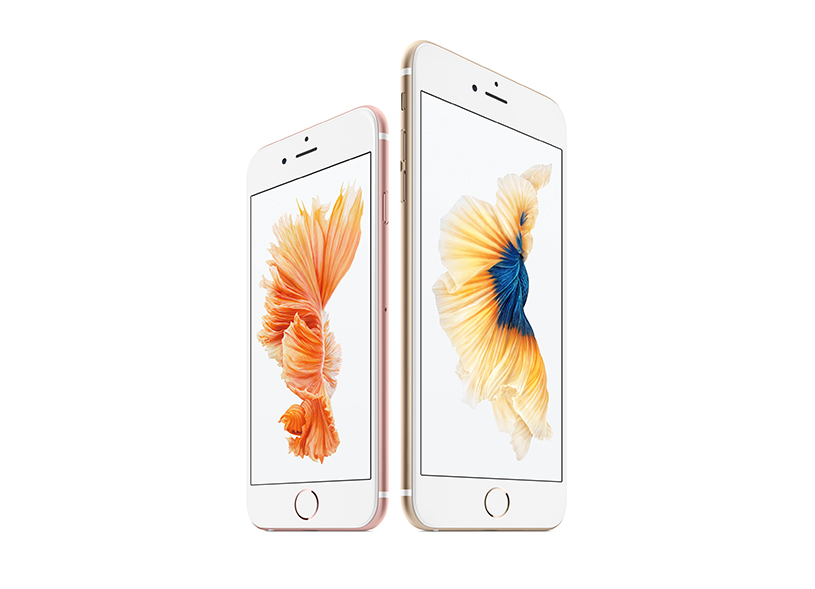 The Galaxy S7 runs Android 6.0 Marshmallow OS. The phone also provides consumers with access to the Google Play store, a platform for buying and downloading apps.
The iPhone 6S includes the iOS 9 operating system, giving users access to built-in apps, advanced Siri search and more. IPhone owners also have access to the iTunes Store, giving them the ability to purchase and download apps beyond what's preloaded on the phone.
While the iPhone 6S is sold in 16GB, 64GB or 128GB storage capacities, the Galaxy S7 comes with a standard 32GB capacity. Selfie-takers who want more space can purchase a microSD card for up to 200GB of expandable memory.
Price
Prices for both smartphones will vary depending on the contract type and carrier you choose. If you buy a phone outright that's not activated, expect to pay full price.
The iPhone 6S starts at $649 from Apple, but prices increase depending on the storage size.
The Samsung Galaxy S7 can't be purchased directly from Samsung, so consumers need to buy it through a third-party retailer or carrier. At Target, for instance, the phone costs $699.99 outright. At Verizon, it's available for $672 outright.
How does the iPhone 6S compare with the Samsung Galaxy S6 Edge?
Make the call
In the competitive smartphone marketplace, there are avid supporters on both sides of this debate. So when it comes to making a choice between these two juggernauts, you'll join a passionate following regardless of your decision.
From the perspective of making a financially sound purchase, we're calling these phones equally appealing, but for different folks. Your main decision will be picking the features that are worth your hard-earned cash.
If you prioritize a bigger, easier-to-read screen and optional expanded storage for loading your device with all of your pictures and videos, you're likely to enjoy the Samsung Galaxy S7. Apple fans yearning for Live Photos, 3D Touch and more color options will find the iPhone 6S appealing.
One more thing
Remember, these two phones aren't the only models on the market. Apple also has the larger iPhone 6S Plus, which features a 5.5-inch screen, while Samsung's Galaxy S7 Edge has a 5.5-inch, curved-edge display.
Finally, don't forget about the importance of timing. Apple fans speculate the company's iPhone 7 could be coming as soon as September.
So if you're still waiting to make the leap for either, it could be best to wait for Apple's new device to hit the market. You'll have the option of buying the new phone or possibly getting the predecessor at a discount.
Pick the right smartphone carrier for you:
Big fan of Apple? Read more about some of its popular products here:
7 must-have apps for the Apple Watch
Fitness wearables: Microsoft Band 2 vs. Apple Watch Sport
Microsoft Surface Pro 4 vs. iPad Pro: Tablet takedown
Fitness smartwatch standoff: Fitbit Surge vs. Apple Watch Sport
Courtney Jespersen is a staff writer at NerdWallet, a personal finance website. Email: [email protected]. Twitter: @courtneynerd.
---
Top image via iStock.