To make your holiday shopping experience a little easier, our handpicked selection highlights the best smartphones of the season. For great deals all year round, check out our DealFinder page, where we do your bargain-hunting homework for you.
There's no better way to kick off the new year than with a powerful new phone to guide you through 2014. Whether you're shopping for your teenager, your spouse or even yourself, here are the top phones of the season to keep an eye out for.
iPhone 6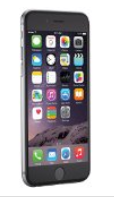 Released this fall, Apple's iPhone 6 and its extra-large counterpart, the iPhone 6 Plus, are the latest members to join the iPhone family. Both phones boast A8 64-bit processors, 1GB of memory and 8-megapixel rear cameras. To offer users a comfortable viewing experience, the spacious 4.7-inch screen of the iPhone 6 is significantly larger than the phone's predecessors. Fitted with a metal back, the phone features a sleek, slim build. You'll be impressed by the improved wireless speed, superior camera and practical Apple Pay software integrated into the operating system.
iPhone 6 Plus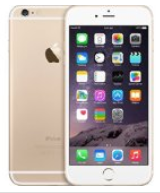 Measuring 5.5 inches, the iPhone 6 Plus is the largest iPhone ever seen. With the capabilities of a phone and tablet in one, this phablet features a full HD display and houses a longer-lasting battery than the iPhone 6. Other improvements include optical image stabilization for higher-quality photographs and an iPad-like landscape mode to fit more content on the screen.
Samsung Galaxy S5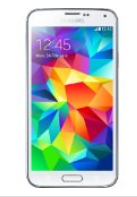 The latest model in the luxury smartphone series from Samsung, the Galaxy S5 features a slightly larger screen, more powerful processor and better-quality camera than its predecessor, the S4. If you're shopping for a high-end Android device, the S5 will deliver a top-of-the-line performance for all your needs, including taking photos, browsing the Internet, and filming and viewing video.
Samsung Galaxy S4

First appearing on the market in 2013, the Galaxy S4 quickly emerged to be one of Samsung's most popular smartphones. At a lower price tag than the recent S5, the phone still delivers a high-end performance. Equipped with a powerful quad-core processor and an impressive camera, the phone is well-suited for anyone in need of a reliable all-in-one device. Other features include a 5-inch high-resolution display and an internal memory that can be expanded up to 64GB.
Compare prices on DealFinder | Buy from Amazon
Samsung Galaxy Note 4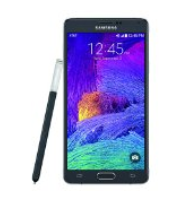 Looking for a powerful smartphone with the practicality of a tablet? This 5.7-inch phablet from Samsung features a stunning high-res display, impressive 16-megapixel camera and a long-lasting battery that charges quickly. An excellent choice for anyone accustomed to scribbling notes and doodles, the device comes with a convenient stylus that slides in and out for easy storage.
Samsung Galaxy Note 4 Edge

Known for its innovative curved screen, the Galaxy Note Edge offers a higher-definition display than the Note 4. Designed for multitaskers, the unique curved edge functions independently from the main screen, featuring a customizable menu bar for easy access and even doubling as a handy clock face that you can read from your bed. Users will also appreciate the 16-megapixel camera, trademark S Pen stylus and part-metal casing.
Nexus 6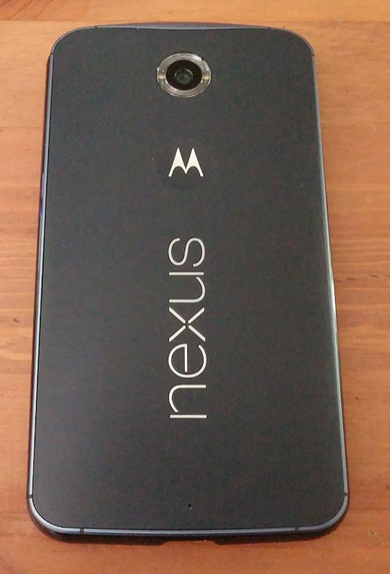 Co-developed by Google and Motorola, the Nexus 6 is a powerful phablet, boasting a spacious high-definition display, next-generation Snapdragon processor and impressive camera with optical image stabilization. The phone lacks a dual-screen mode in landscape view, but its 3GB of RAM give it an edge over the competition. Released in October of this year, the handset runs on the very latest Android 5.0 Lollipop operating system.
HTC One M8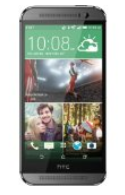 Housed in sleek aluminum, the HTC One M8 has a premium design that makes it stand out in a sea of plastic-cased competitors. With a crisp display on its 5-inch screen and outstanding audio from its front-facing stereo speakers, the phone makes for an excellent multimedia experience. Other features on the Android device include a powerful quad-core processor and expandable memory.
Amazon Fire Phone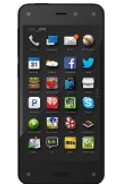 Despite facing a lackluster reception from critics, Amazon's Fire smartphone offers a number of intriguing features you won't find anywhere else. The 4.7-inch screen features eye-catching depth with its 3-D display. Running on an Android-based Amazon Fire operating system, the phone is equipped with handy tools like Firefly, which lets you scan real-world items, such as books and DVDs, to immediately retrieve product details and purchasing information. Users will also appreciate the free year of Amazon Prime that comes as a bonus.
Written by Melinda Szell with products and prices compiled by Fan Yang.
Looking for more great deals on smartphones? Check out the smartphone selection available at our DealFinder tool. You'll also find great prices on products from Apple, Amazon, Samsung and more.

Smartphone gift image via Shutterstock