Small-business owners have plenty of hurdles to clear, and one of the highest is finding startup financing, especially if you're just starting out. According to the Federal Reserve's 2016 Small Business Credit Survey, only 40% of small-businesses owners who applied for credit received the full amount they requested, leaving more than half with a financing shortfall.
There are a number of ways to find funding for your small business, with banks and credit unions likely to offer you financing with the best annual percentage rate (APR). Online alternative business lenders have helped fill the gap for those who don't qualify for traditional funding, but they typically don't lend to new businesses. Personal loans are an option for entrepreneurs who need capital to start a business.
How can personal loans be used to start a business?
A personal loan is money borrowed from a bank, credit union or online lender that you pay back in fixed monthly payments, typically over two to five years. Most personal loans are unsecured, which means they don't require collateral, and they can be used for any number of purposes, including funding a business.
As long as your lender has no restrictions against using a personal loan toward a business, you can use the money to purchase equipment and inventory or kick-start your marketing efforts.
>>MORE: Compare rates on personal loans
Benefits of using a personal loan to start a business
Flexibility: Because personal loans are awarded to you, the individual, you can use that money however you please. You can choose to put the funds toward marketing, product development, office supplies — whatever your entrepreneurial heart desires. This is especially convenient if you are a sole proprietor operating out of your home; you can split the funds between personal and business use to cover any shortfalls in your day-to-day expenses.
Lower APRs possible: Personal loans tend to come with lower APRs than credit cards (the average APR for a borrower with excellent credit is 10.94%), saving you money over the lifetime of the loan. It will also leave you with a fixed payment that will ensure your loan is paid back over a certain time frame, avoiding the possibility of letting interest pile up on lingering revolving debt.
Ease of qualification: If you're just getting started on your business venture, you may also have more luck getting a personal loan than a business loan. When underwriting business loans, lenders look at things like your company's revenue and time in business, along with your personal credit score. For a first-time business owner with a brand new business, you won't have some of the history that small-business lenders are looking for.
Personal loans, however, are underwritten based on your credit score and your income. That means you can include other income sources — maybe you still have your 9-to-5 job, or maybe you have rental properties — to supplement the initial trickle of income you'll earn from your new venture.
Drawbacks of using a personal loan to start a business
Prepayment penalties: Some lenders charge prepayment penalties if you pay off your personal loan faster than you originally planned. If you plan to use the funds for a specific purchase, maybe a piece of equipment or startup inventory, and you know you'll be able to pay it off quickly, a credit card may be the way to go. The APR will be higher, but you'll have fewer payments, meaning you'll save on interest over the long run.
No tax credits: With a personal loan, you also won't be able to get tax credits for your interest payments, like you might be able to with a business loan.

Personal assets could be at risk: If your personal loan is secured, it will be tied to your personal assets, such as your car or home. If you can't pay back the loan, those assets may be seized.
Small loan size: Personal loans often come in smaller amounts than business loans. For a small startup, the size might be just right, but if you own a more established company or plan on making big purchases, you'll want to look for business loans that offer more financing.
Where to find personal loans
Community banks and credit unions: Most large, national banks don't offer personal loans. When searching for the best rates, stop by your community bank or credit union. Credit unions, in particular, tend to be more open to offering personal loans, especially if they recognize you as a repeat customer.
Online lenders: After the financial crisis, online lenders stepped up to offer financing to borrowers who may not meet the higher qualification standards of a bank.
FOR BORROWERS WITH GOOD OR EXCELLENT CREDIT (FICO 690+)
LendingClub: While the company does offer business term loans and lines of credit, a personal loan from LendingClub is a good way to get initial funding. You need a minimum credit score of 600 to apply, but LendingClub says the average borrower has a score closer to 699.

•APR: 6.95% - 35.89%
•Loan amount: $1,000 - $40,000
•Loan terms: 3 or 5 years
•Minimum credit score: 600, but borrowers average 699
•Time to funding: Usually 7 days
•Fees: Origination fee of 1% - 6% of loan amount; fees for late payment, unsuccessful payment and personal check use
SoFi: Borrowers with strong credit can look to SoFi to access some financing for their small business. While low APRs and flexible payment terms make the personal loans appealing, SoFi has an added benefit for small-business owners: Borrowers get invites to social events and members dinners, which are prime opportunities to network with other high-credit, high-earning individuals. The company also has an entrepreneur program that helps young people start and grow their business.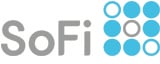 • APR: 6.54% - 16.24% (with autopay)
• Loan amount: $5,000 - $100,000
• Loan terms: 2 to 7 years
• Minimum credit score: 680
• Time to funding: Typically 7 days
• Fees: No origination fees, late fees or overdraft fees
FOR BORROWERS WITH AVERAGE OR BAD CREDIT (FICO less than 690)
Prosper: Prosper's minimum credit score is 640, which sits pretty much in the middle of the average/fair credit range. Prosper combines data about your past borrowing behavior and traditional data when coming up with a borrower's grade, which in turn determines a borrower's APR and origination fee.

•APR: 6.95% - 35.99%
•Loan amount: $2,000 - $40,000
•Loan terms: 3 or 5 years
•Minimum credit score: 640; borrowers average 710
•Time to funding: 1 to 3 days after approval
•Fees: Origination fee of 2.4% - 5% of loan amount; fees for late payment and unsuccessful payment
Avant: With a minimum credit score requirement of 580, Avant is an option for borrowers with subpar credit.

•APR: 9.95% - 35.99%
•Loan amount: $2,000 - $35,000
•Loan terms: 2 to 5 years
•Minimum credit score: 580
•Time to funding: As soon as the next business day
•Fees: Administrative fee of 4.75% of loan amount; fees for late payment and unsuccessful payment
Find and compare small-business loans
If you're an established business and want to explore other options, NerdWallet has a list of small-business loans that are best for business owners. All of our recommendations are based on the lender's market scope and track record and on the needs of business owners, as well as rates and other factors, so you can make the right financing decision.