If your small business accepts credit cards, there will always be credit card processing fees to pay. Typical merchant account companies charge up to 5% on everything a company earns from credit card sales, including processing costs, interchange costs and statement fees, according to the U.S. Small Business Administration.
Consumers are increasingly choosing plastic over cash, so declining to accept credit cards likely isn't the best way to avoid processing fees. Just 23% of all point-of-sale purchases will be made with cash by 2017, while credit card purchases are expected to increase from 29% in 2011 to 33% by 2017, according to Javelin Strategy & Research.
Credit card processing fees might be unavoidable, but here's the good news: You can still reduce these fees and save your business money with some careful planning and research.
---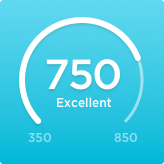 Get Your Free Personal Credit Score Every Week from NerdWallet
Open more doors for financing your business.
Set your goals and track your progress.
Signing up won't affect your score.
---
1. Comparison shop before choosing a processor
Just as with any financial product, you can get the best deal by doing a little comparison shopping. Some providers charge more than others, even though they may offer the same level of service; others may advertise a lower rate, but they actually charge more in hidden fees and provide less service.
So how do you find a payment processor? A simple Google search can help you find a list of companies. You can also search for companies on the Better Business Bureau website, where you can see whether the company is accredited by the organization and whether they've received any customer complaints. Examples of payment processors in the San Francisco Bay Area, for example, include PayPros, Orbis Payment Services and FleetCor Technologies.
Here are a few questions you should ask before choosing a credit card processor. What is the total rate when all fees are included? Are there any contracts, cancellation fees, statement fees, service fees or application fees? Can you get any of these fees waived?
"Talk to your merchant account holder; they set the fees," says Michelle Dunn, an author and expert on credit and collections. "Ask them how you can get a lower fee per transaction. Many times this is based upon volume, so see what they can do for you."
If they won't budge, Dunn says to look into other merchant accounts, compare fees, talk and negotiate with them and then choose one that has the lowest fees — as long as they still have good service.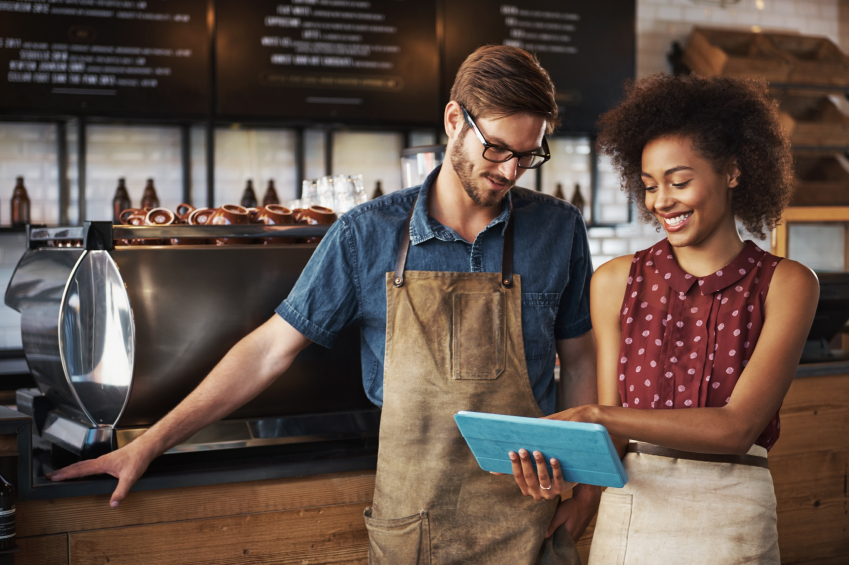 Howard Dvorkin, a certified public accountant and chairman of Debt.com, says merchants should follow the same advice as credit card users.
"Read the fine print and understand the terms from the credit card companies," he says. "You can also negotiate. For instance, if you choose a credit card processing service, ask if they'll waive certain fees, such as the application fee or a fee for contacting customer service when you need assistance. While most fees are set in stone, these are often the ones you can haggle over."
What about leasing a credit card terminal? Robert Livingstone, president and founder of IdealCost.com, a consulting firm that helps companies lower their credit card fees, says that probably isn't a good idea.
"You will end up paying 10 to 20 times the cost of the machine," and leases typically can't be canceled for three to five years, he says. You can buy a credit card terminal for between $200 and $400, while leasing typically costs from $40 to $70 per month for a 36- to 60-month lease, according to Livingstone.
There are also a handful of new mobile credit card readers merchants can consider. These devices plug into a smartphone or tablet and allow credit cards to be accepted from anywhere. Examples include Square, Etsy, Intuit GoPayment, Paypal Here, Spark Pay and Amazon Local Register.
NerdWallet has compared the best POS systems; be sure to shop around for one that best fits your needs.
2. Swipe, don't enter manually
Transactions in which the merchant enters the cardholder's information manually cost more in fees per transaction than swipes, according to Intuit Quickbooks. That's because manually entered transactions are more vulnerable to fraud, since thieves often obtain credit card numbers without a physical credit card to make fraudulent purchases.
In addition, most credit cards contain magnetic stripes that have built-in security features that would not be used if the card is entered manually. Since the risk of fraud is higher, credit card processors charge you more for manually entered transactions.
"The reasoning is that fraud, and mistakes, are more likely when you let your fingers do the walking," Dvorkin says.
The solution is to swipe the customer's card whenever possible. This could mean re-training cashiers to always physically swipe a credit card during a transaction, instead of manually entering the card. If you suspect fraud, you can also ask for the customer's driver license and a photo ID, to check that the name on the ID matches the name on the card. If it doesn't match up, you can then decline the sale.
3. Impose minimum credit card sales
If your business tends to handle smaller transactions, it might be smart to impose minimum amounts for credit card sales. For example, if you own a convenience store that gets a lot of small transactions under $5 and your profit margin on those products is just 10%, it's probably not worth conducting the sale after factoring in credit card fees.
"This is fully legal and encourages a cash sale transaction, which is 100% net revenues to the merchant," says Jim Angleton, CEO of AEGIS FinServ Corp., a financial advising firm.
All it takes is putting up a note that says you accept credit cards, but with a minimum sale of $10 or $20. If a customer doesn't understand, simply explain that the cost of processing plastic is greater than cash.
Credit card processing fees are unavoidable, but they can be negotiated and reduced with the right strategy and execution.
Looking to accept credit and debit cards at your business?

---
Images via iStock.