Taulia is a global technology company that facilitates invoice discounting between corporations and small business suppliers. Many multinational companies manage their supply chains by using Taulia's software to send purchase orders, receive suppliers' invoices for approval, and offer their suppliers faster payment options.
Suppliers for companies that use Taulia's software can request that an invoice be paid sooner than the set term if they accept a discount on the invoice. The size of the discount varies on a sliding scale and depends on how soon the supplier wants to get paid. Taulia gets a portion of the discount.
To give a fictitious example of how this works, say Sally's Sweets sends Fortune500 Corp. a $100 invoice for an order of cookies. Fortune500 Corp.'s invoice terms are 30 days, and Sally's Sweets is a small business that doesn't have the leverage to negotiate a shorter term. But Sally needs the cash sooner to meet payroll, and Fortune500 Corp. offers invoice discounting at a 3% monthly rate through Taulia.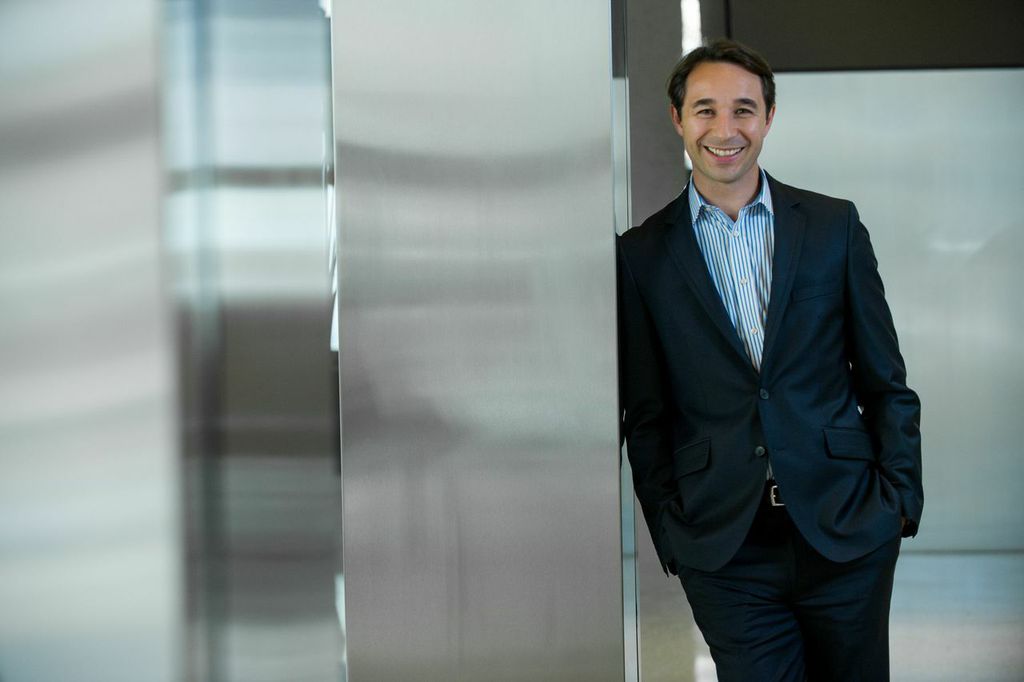 Sally logs in to the Taulia portal and elects to get paid in 20 days. Fortune500 Corp. now owes her $99 — a 1% discount from the early payment. If Sally wanted to get paid in 15 days, Fortune500 Corp. would owe her $98.50 — a 1.5% discount. If she wanted to get paid in 10 days, she would collect $98 — a 2% discount.
Corporations that use Taulia include Coca-Cola, Salesforce, Home Depot and Warner Bros. Entertainment. Their suppliers include small and medium-sized businesses whose purchasing and payment cycles may leave them low on cash. Suppliers benefit from Taulia's services because they can get paid sooner, which gives them the cash flow they need to make payroll, purchase inventory or pay other overhead costs. Companies benefit because they can pay slightly less for the products or services they're buying if they pay invoices sooner.
NerdWallet recently sat down with Taulia's CEO, Cedric Bru, at the company's San Francisco headquarters to better understand how Taulia's product works and how it helps small businesses get paid sooner.
This is a lightly edited transcript of our Q&A.
NerdWallet: What is supplier financing and dynamic discounting?
Bru: We've got an umbrella of features we call supplier financing. Underneath that, we have two products. The first one is dynamic discounting, which allows the buyer to use its own cash to pay the supplier early. We've got another product that we call supply chain finance, or Taulia Enhanced Discounting, where the money to pay the supplier comes from a third-party financial institution.
With dynamic discounting, the supplier sends the invoice through Taulia. The buyer receives the invoice and decides if it's willing to pay sooner in exchange for a discount on the invoice. If the supplier accepts the offer, the buyer pays a slightly smaller invoice sooner. The process works exactly the same with supply chain finance, except a third-party financial institution pays the invoice early, and the buyer repays the financial institution when the invoice is due. The user experience for the supplier is exactly the same as with dynamic discounting.
---
You might also like:
The ultimate goal here is to provide flexibility. Maybe one month the buyer has a lot of cash, and they want to pay their supplier sooner. Maybe the following month they don't, so Taulia can leverage the cash from a financial institution. There's also flexibility for the supplier. Sometimes they want to finance all their invoices and be paid earlier on everything, sometimes they want to get paid early on just one invoice.
Are Taulia's clients just buyers?
Our clients are buyers and suppliers. Every day, thousands of suppliers will log in to the Taulia supplier portal, and they can look at the purchase order that the buyers have sent to them, view invoices and request early payments.
The beauty of this is that even though suppliers are our customers, we don't charge them. That's a unique aspect of our business model. There's no membership fee or network access fee for suppliers.
How does Taulia's cost structure work for suppliers?
In exchange for getting paid early, suppliers give up a small percentage of their total invoice amount to the buyer and Taulia. The rate of that amount depends on the buyer and how early the supplier wants to get paid.
Suppliers can choose exactly what day they want to get paid using a calendar function on Taulia. The calendar lists the discounted invoice rates for each day, with the discount increasing slightly for every day they elect to get paid sooner.
What is the APR equivalent for the rates?
It depends completely on the credit quality of the buyer, but it can range from 1.5% APR to 12% APR. … We calculate the interest rate for suppliers dynamically, based on the number of days they're going to get paid early. So if the rate was going to be 1% per month, and they advance the payment by 15 days, the effective rate is going to be 0.5%.
Taulia calculates everything for them. We display the effective rate and also the amount. It's good to show 0.5%, but we also want to say, "It's going to be equivalent to $50 on a $10,000 invoice."
What is factoring and how is Taulia different?
There are multiple business models for factoring, but the most prevalent one in the industry is that the factoring company will look at the supplier's business condition and credit quality to make a lending decision. If the invoice is for $10,000, they will usually advance between 70% and 80% of that amount. The capital, most of the time, comes from the factoring companies themselves.
With Taulia, it's very different because all credit decisions are based on the credit quality and stability of the buyer. That allows us to lend at lower rates. In all our programs, the supplier will receive 100% of the value, minus the rate.
Additionally, Taulia is a financial technology company. We don't use our own capital to advance the funds. We take the money from wherever it makes the most sense, whether it's the buyer's balance sheet or a third-party financial institution.
Can you explain the White House's SupplierPay initiative and how Taulia is involved?
President Obama kicked off the SupplierPay initiative in July 2014. The main principle was that many Fortune 500s right now around the world are sitting on a lot of cash, and they don't get a big return out of it.
On the other side, you've got small and medium-sized businesses that are desperate for cash to fund their operations and hire people. They are the drivers for the economy. We want growth for the economy, and the main driver for the economy is stuck because of a lack of working capital. So you've got this imbalance between the large companies and the smaller ones that we, as a technical platform, want to solve.
President Obama's initiative was designed to alleviate some of those tensions. The entire approach was to work with the large companies — some of which were our clients, like Salesforce.com — and they signed a pledge to say that they will take specific steps by offering a solution so that their suppliers can be paid more quickly.
The program is pretty successful, and we attended some meetings at the White House with them. We invited our customers to participate in those meetings. Now the White House is working directly with our clients on the next steps of the initiative.
Is there anything else you'd like to add?
We just finished a pretty thorough survey of our suppliers as customers because we want to pay attention to them. Here's what some of our suppliers are saying:
"I love being able to get payments early because some suppliers get us to pay them in ten days, so I can't get the bills paid on time."
"Early payments is a great tool for businesses. My company is so small that I need funds coming in throughout the month."
So we always talk about buyers and suppliers, but every company is both. The small and medium-sized businesses we're talking about rely on other suppliers, and their suppliers want to be paid quickly. It's a bad situation when the supplier collects the money very late from their buyers, but they have to pay their own suppliers really fast. That creates an imbalance. We help them through that.
It makes me proud that we can solve real problems for small businesses. If we do that, we can help them grow, we can help them hire, and that will fuel the economy. That's what we're in business for.
For more information about how to start and run a business, visit NerdWallet's Small Business Guide. For free, personalized answers to questions about starting and financing your business, visit the Small Business section of NerdWallet's Ask an Advisor page.
Teddy Nykiel is a staff writer covering personal finance for NerdWallet. Follow her on Twitter@teddynykiel and on Google+.
---
Image via iStock.