NerdWallet interviewed former Boston residents to compile a list of the 14 things they miss most about living in Bean Town. Do you agree? Share what you miss most about Boston in the comments section below (and if we agree, we might just post it). Enjoy!
1. The low fashion standards.

2. Making fun of guys who think "I went to Harvard" is an acceptable pickup line.

Image: Patrick Haney/Flickr: Source
3. Those nights where I paid $40 for a cab home because the T closed at midnight.

Image: Big Vision Empty Wallet/Flickr: Source
4. Cannolis from Mike's Pastry.

Flickr: Source
5. Belligerent Red Sox fans.

Flickr: Source
6. But it's okay to be belligerent in public because Boston is a "college town."

Image: Wes Frazer/Flickr: Source
7. Dunkin' Donuts on every block.

Image: ikester_hong/Flickr: Source
8. Being able to navigate the entire city by walking and taking the T.

Image: Marcel Marchon/Flickr: Source
9. Misguided people who went to Exeter or Andover thinking that anyone cares about their lame rivalry.

Image: Michael Gaiss/Flickr: Source
10. That fahking annoying accent.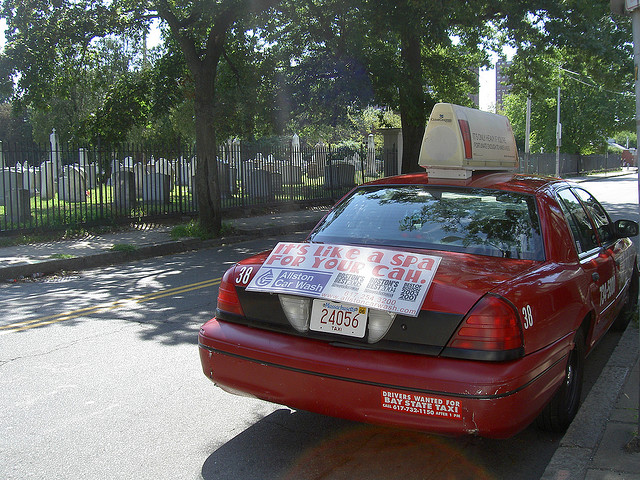 Image: Dan4th Nicholas/Flickr: Source
11. Running along the Charles River.

Image: Jeffrey Johnson/Flickr: Source
12. Being in a city where every sports team was a champion.

14. Marathon Monday. 'Nuff said.

Image: Rebecca Shinners/Flickr: Source
Featured image: Steve Shook/Flickr: Source
Check out more fun NerdWallet content here.