From deep dish and hot dogs to molecular gastronomy and the Taste of Chicago, Windy City residents love their food. While fine dining has its place, spending at all those fancy restaurants can add up, so NerdWallet found Chicago's best cheap eats for those on a budget. Here's NerdWallet's selection of the five best restaurants in Chicago where you can grab a bite for just $5.
Share your favorite spots for Chicago cheap eats in the comments section below, and check out other money-saving tips here.
1. Portillo's Hot Dogs
Known for its Chicago-style hot dogs and Italian beef sandwiches, Portillo's has been a staple of Chicago since 1963. Most of the hot dogs, sandwiches, burgers and sides on the menu cost $5 or less. Besides Chicagoland, Portillo's also has locations in Arizona, California and Indiana.
Pro tip: Order the chocolate cake shake!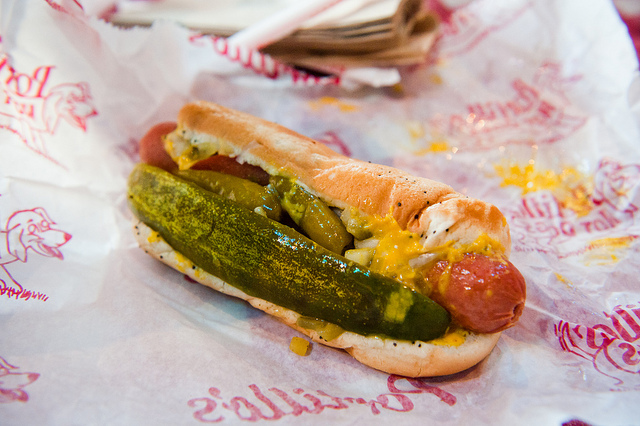 Image: Star5112 /Flickr: Source
2. Sultan's Market
It's hard to miss the golden dome outside of the Sultan's Market flagship location in Wicker Park. What started out as a grocery store now offers a full menu of Middle Eastern fare such as falafel sandwiches and chicken shawarma. There's also another location in Lincoln Park. And for those in neither neighborhood, Sultan's Market also delivers.
Pro tip: Cash only!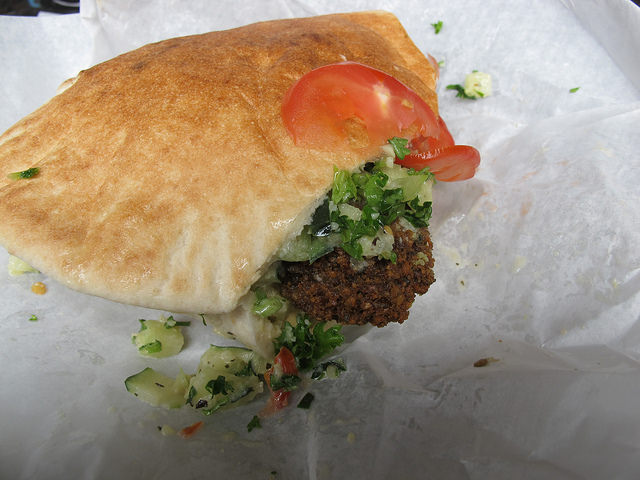 Image: Gabryella Pulsinelli/Flickr: Source
3. BIG & little's
BIG & little's has been on the national radar since Food Network host Guy Fieri featured it on "Diners, Drive-Ins and Dives." Fans come for its fish tacos and soft-shell crab po' boys. While some items on the menu are a little pricier, quite a bit of the diner's choices are $5 or less.
Pro tip: Try the truffle fries!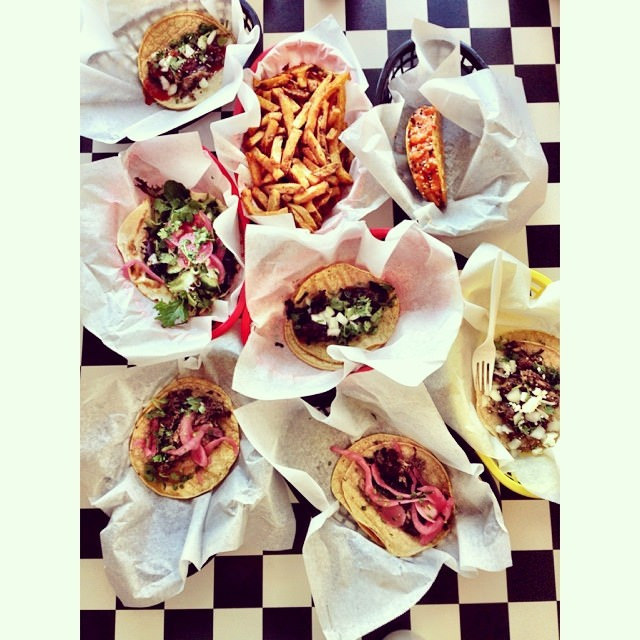 Image: Steven Farrell/Flickr: Source
4. Panes Bread Cafe
This casual Italian-American cafe and bakery in Lakeview offers up a slew of sandwiches, salads, pizzas and pastas, most of which are $5 or less. Locals rave about the Pompazo sandwich, which features spicy chicken breast, homemade pesto, tomatoes and provolone cheese, and the Oaxacan Pork one with marinated pork loin, caramelized onions, spicy mayo and roasted red peppers.
Pro tip: Come in the summer and enjoy your food while sitting at the tables on the sidewalk.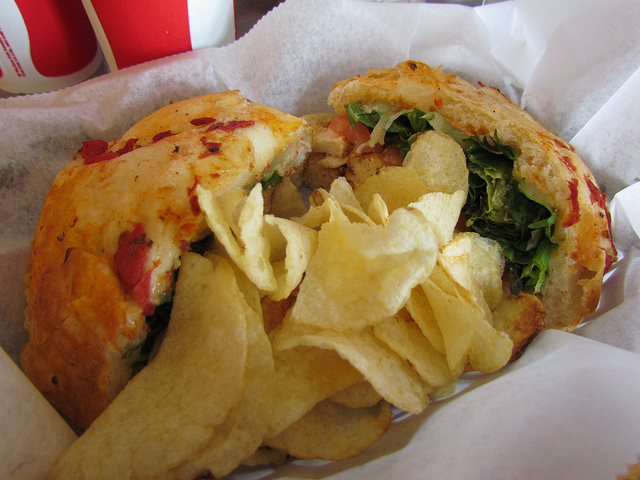 Image: Crissy Terawaki Kawamoto/Flickr: Source
5. L'Patron Tacos
A relative newcomer, having opened in 2012, L'Patron Tacos has quickly become a favorite for those in search for the perfect taco. The joint also offers tortas, burritos, and more of what the owners call "hearty, wholesome food." The carne asada is a must-have.
Pro tip: Try something new with the Gringo, which is a cross between a quesadilla and an al pastor taco.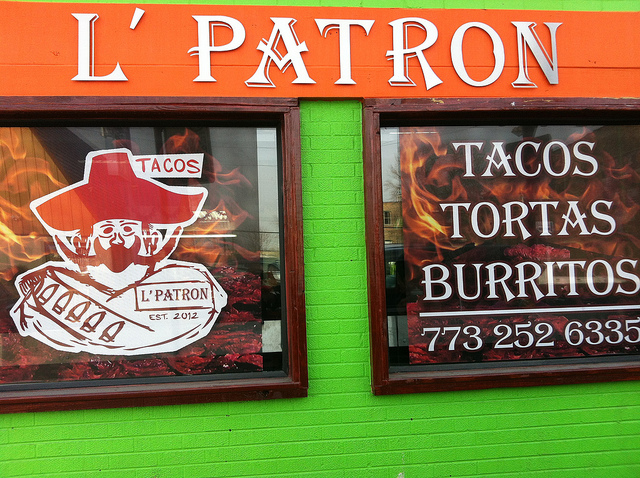 Image: Bart Shore/Flickr: Source
Honorary mention: Hot Doug's
If you're from Chicago you're probably wondering, why isn't Hot Doug's on this list? It's arguably Chicago's most famous hot dog spot and has a dedicated fan following. Unfortunately, Hot Doug's owner will be on "permanent vacation" starting Oct. 4, 2014. But we still wanted to include the newest member of the Vienna Beef Hot Dog Hall of Fame somewhere in this list.
Pro tip: Get there and eat to your heart's content by Oct. 3!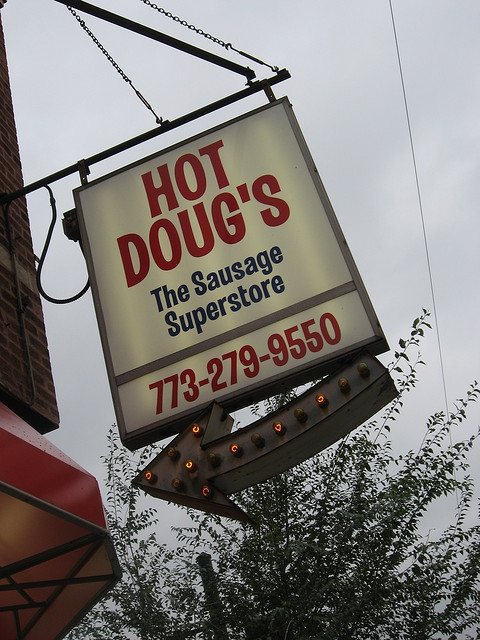 Image: Arnold Gatilao/Flickr: Source
Check out more cities content from NerdWallet here.
Interested in future NerdWallet studies? Click here to have updates sent directly to your inbox.