When New York-based travel marketing professional Polly Witker decided to attend a travel conference in Canada, she used American Express Membership Rewards points to pay for the flight.
The cardholder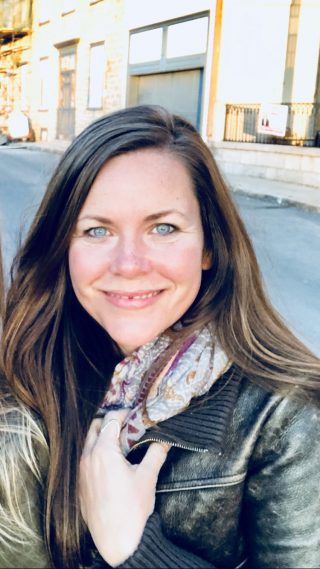 Name: Polly Witker
Age: 38
Occupation: Marketing and writing in the travel industry
Residence: New York
Credit card: The Platinum Card® from American Express
The trip
Route: Round trip from LaGuardia International Airport – New York to Quebec City Jean Lesage International Airport
Dates of travel: May 3 – 8, 2018
Airlines: Air Canada and United
Class of service: Economy
Q: Did you visit a lounge at the airport?
A: No.
Q: Did you travel alone or with someone?
A: Yes, with a friend/colleague. We went to a conference in Quebec City.
The card and loyalty program
Q: What card did you use to get a free trip?
A: The Platinum Card® from American Express.
Q: How long were you a cardholder/member at that time?
A: About 10 years.
Q: How long were you planning/saving for this trip?
A: I planned the trip about a month ahead.
Q: What's your favorite perk of this card/program?
A: I get 5X the Membership Rewards points when I book flights through American Express Travel.
Redemption and booking
Q: Did you take advantage of promotions while earning points for this trip?
A: No.
Q: How did you book?
A: Online with AmEx Travel.
Q: How many points/miles/rewards did this cost?
A: 10,673 points (equivalent to $106)
Q: Did you book in conjunction with a promotion or deal?
A: No.
Q: Any surprises or hassles?
A: No.
What's your next travel rewards goal?
A: I would love to cover the cost of a flight to Argentina or Guatemala in 2019.
How to maximize your rewards
You want a travel credit card that prioritizes what's important to you. Here are our picks for
the best travel credit cards of 2020
, including those best for:
Planning a trip? Check out these articles for more inspiration and advice:
How I flew for free: Miles to the rescue for a family emergency
How I flew for free: Round trip NYC to India using Chase Ultimate Rewards
How I flew business class to Bangkok with my family for free