After attending a destination wedding in Barbados, David Charles was able to stay an extra night for free thanks to a Hotels.com booking bonus.
The cardholder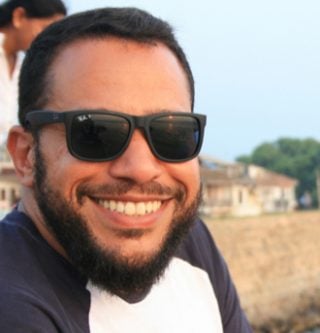 Name: David Charles
Age: 43
Occupation: Strategy director
Home: New York
Loyalty program: Hotels.com Rewards
The stay
Hotel: Beach View Barbados in Bridgetown, Barbados
Dates of stay: Aug. 20 – 22, 2017 (one paid night, one free night)
What kind of room? Suite
Q: What amenities did you take advantage of?
A: I used the pool and parking on premises.
Q: Did you travel alone or with someone?
A: I traveled alone but met friends in Barbados staying in the same hotel for a destination wedding.
The loyalty program
Q: What loyalty program did you use to get a free stay?
A: Hotels.com Rewards.
Q: How long were you a member at that time?
A: Three years.
Q: How long were you planning/saving for this stay?
A: A couple of months.
Q: What's your favorite perk of this program?
A: Members get one free night for every 10 stays and it's not limited to a single hotel chain.
Redemption and booking
Q: Did you take advantage of promotions while earning points for this trip?
A: No.
Q: Where did you book?
A: On the Hotels.com website.
Q: How much did this cost?
A: I stayed 10 nights to collect one free night.
Q: Did you book in conjunction with a promotion or deal?
A: No.
Q: Any surprises or hassles?
A: None.
What's your next travel rewards goal?
A: I have one free night booked at a Lake Placid hotel for an industry conference. I'm not a hotel rewards maximizer mainly because I often stay at Airbnb and HomeAway properties, and don't want to feel compelled the stay at a particular chain in order to earn stays. I am more loyal to airlines though, always flying Oneworld to maximize miles earned for the American Airlines AAdvantage program.
Photo via David Charles.
How to maximize your rewards
You want a travel credit card that prioritizes what's important to you. Here are our picks for
the best travel credit cards of 2020
, including those best for:
Planning a trip? Check out these articles for more inspiration and advice:
How I flew for free: Miles to the rescue for a family emergency
How I flew for free: Round trip NYC to India using Chase Ultimate Rewards
How I flew business class to Bangkok with my family for free