Theodora Blanchfield and her friend headed to Australia in 2016 to ring in the New Year. That trip started a tradition of New Year's Eve trips for the pair. To welcome 2018, they went to Rio de Janeiro and Peru, and they went to Barcelona, Morocco and Sweden for 2019. The best part? They did it all on miles.
The cardholder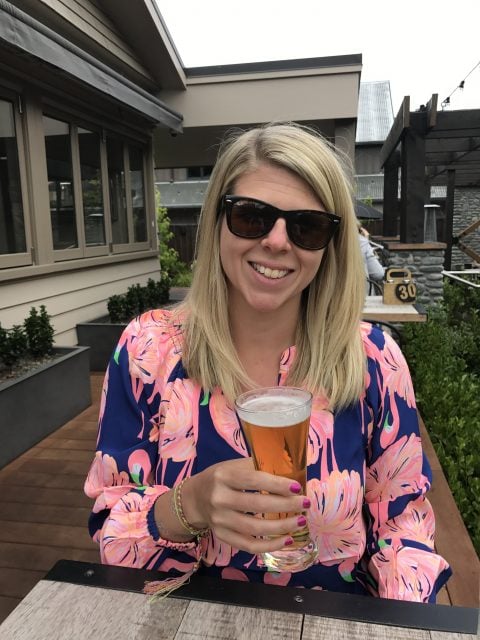 Name: Theodora Blanchfield
Age: 35
Occupation: Writer
Home: New York
Loyalty program: American Express Membership Rewards
The trip
Route: One-way flight departing John F. Kennedy International Airport – New York to Los Angeles International Airport to Sydney Airport
Dates of travel: Dec. 28, 2016 – Jan. 10, 2017
Airline: Delta Air Lines
Class of service: Delta Comfort
Q: Did you visit a lounge at the airport?
A: Yes. My friend has a Delta card so she got us in the lounge at LAX.
Q: Did you travel alone or with someone?
A: I traveled with my best friend. This trip started our tradition of taking epic trips to celebrate the New Year. The following year, we went to Rio de Janeiro and Peru. This year we went to Barcelona, Morocco and Sweden.
The loyalty program
Q: What loyalty program did you use to get a free trip?
A: I earn the points through American Express Membership Rewards and transfer them to Delta SkyMiles.
Q: How long were you a member at that time?
A: Six years.
Q: How long were you saving for this trip?
A: One year.
Q: What's your favorite perk of this program?
A: I really like that Delta has Delta Dining and Delta Shopping, which now includes a Chrome extension to make sure you get those miles when you're shopping online. I also like that they have partnerships with Airbnb and Lyft, so those are extra avenues to earn miles.
Redemption and booking
Q: Did you take advantage of promotions while earning points for this trip?
A: Nope.
Q: Where/how did you book?
A: I ended up booking over the phone because I had a problem with the points value of the flight changing while transferring from AmEx to Delta.
Q: How many miles did this cost?
A: 45,000 miles one-way.
Q: Did you book in conjunction with a promotion or deal?
A: No.
Q: Any surprises or hassles?
A: The snafu I mentioned above, but otherwise smooth!
What's your next travel rewards goal?
I'm about to move to California, so I know I'll be racking up miles a bit more coming back to the East Coast to see friends and family.
Photos via Theodora Blanchfield.
How to maximize your rewards
You want a travel credit card that prioritizes what's important to you. Here are our picks for
the best travel credit cards of 2020
, including those best for:
Planning a trip? Check out these articles for more inspiration and advice:
How I flew for free: Miles to the rescue for a family emergency
How I flew for free: Round trip NYC to India using Chase Ultimate Rewards
How I flew business class to Bangkok with my family for free