The Marriott and Starwood Preferred Guest merger officially took place Aug. 18. The process has been a bumpy ride for some travelers, particularly those with Marriott and/or SPG status. Customer service is continuing to respond to issues after the rewards programs were merged.
The status update page on the Marriott website states that systems are online, however, the Marriott Rewards Twitter account and the SPG customer service Twitter account are continuing to address member problems, which include being unable to:
log in.
access merged accounts.
transfer Marriott Rewards points to frequent-flyer programs.
book using points.
Here's what some members are experiencing: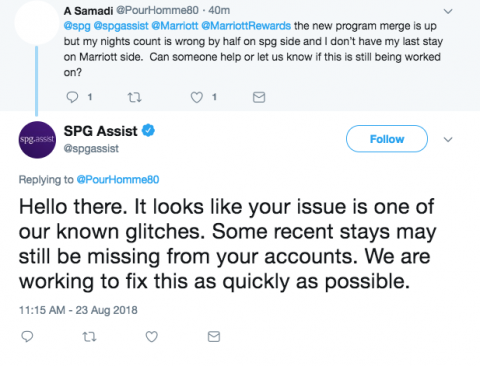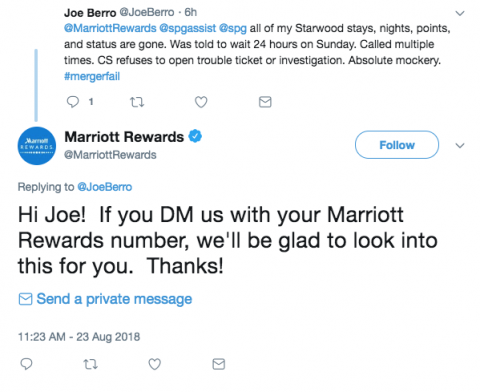 Elite and Lifetime Elite Status aren't updating
On Aug. 22, there were issues with Lifetime Elite benefits not being updated. SPG members who qualify for Lifetime Platinum Premier in 2018 will receive notice of their achievement in January 2019, according to a Marriott statement on Aug. 21.
» Learn more: Find the best hotel credit card for you
In that statement, Marriott said that the Lifetime Elite status update issue should've been corrected that evening, but reports from users within the thread stated otherwise.


Travel Package refund option
Members who purchased Category 6, Category 8 or Tier 1-3 certificates before Aug. 18, 2018, are able to request a one-time exchange for a Travel Package one category lower and a refund of 30,000 Marriott Rewards points.
To complete a request, follow the directions in this screenshot below:


RewardsPlus may be changing
While there was no announcement for changes with the RewardsPlus partnership between Marriott and United Airlines, the Marriott RewardsPlus webpage shows it is under a "Website Update" and should be live by Aug. 24, 2018.


A similar update is shown on the United Airlines webpage for RewardsPlus.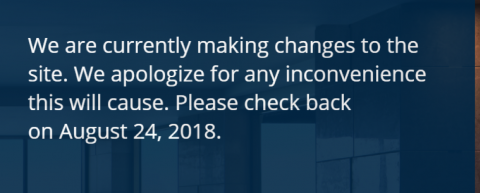 Planning a trip? Check out these articles for more inspiration and advice:
Marriott Rewards program: The complete guide
Travel loyalty program reviews
Here's how much your points and miles are worth