Planning to go to the Consumer Electronics Show (CES) in Las Vegas next January but haven't booked flights yet? United Airlines just added new nonstop service to Las Vegas, totaling 8,500 seats from its U.S. hubs and from eight more destinations. Book fast, as they may sell out quickly since they are being added due to high demand.
United will add 48 nonstop daily flights to Las Vegas from its hubs in Chicago, Denver, Houston, Los Angeles, New York/Newark, San Francisco and Washington, D.C., between Jan. 6 and Jan. 12, 2019. Select flights from New York/Newark and San Francisco to Las Vegas will operate with Boeing 777-200 widebody aircraft, which are usually used for international flights.
» Learn More: Find the best airline credit card for you
Below are the new flights to Las Vegas from the eight bonus cities.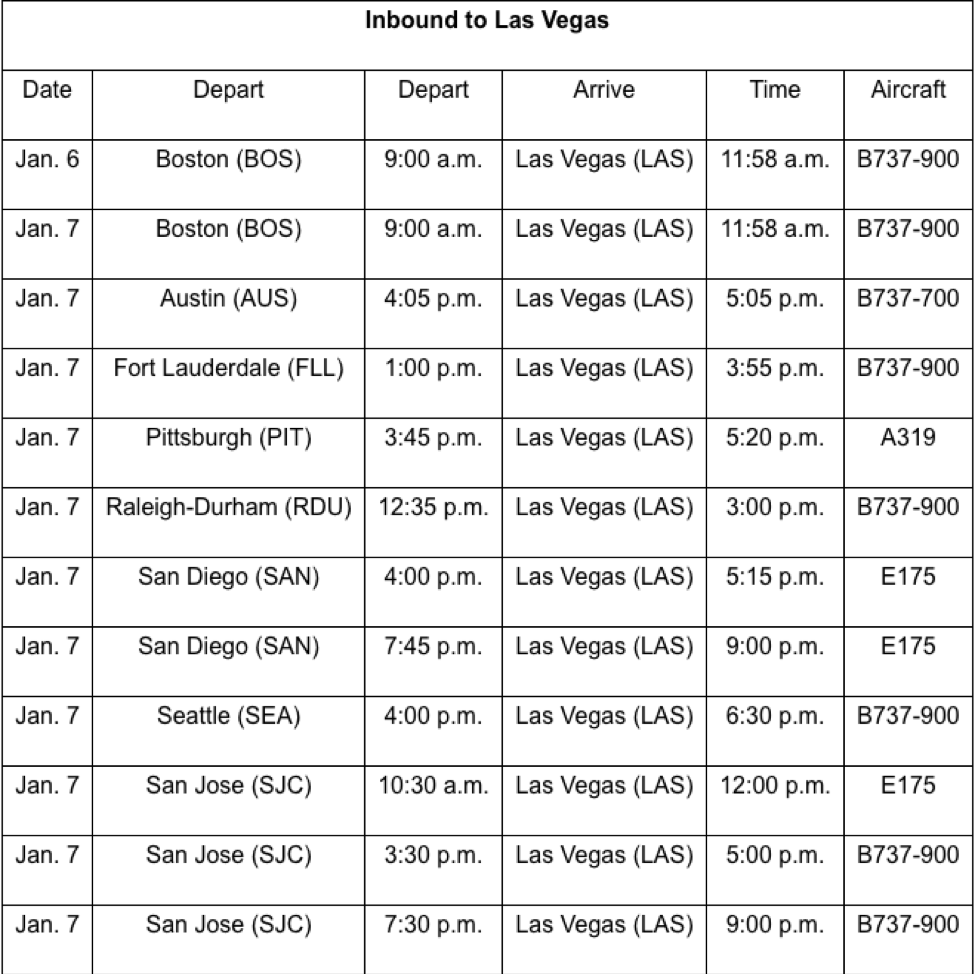 United Airlines recently increased its checked luggage fees, along with JetBlue, American Airlines and Delta Air Lines, so be sure to plan accordingly.
NerdWallet does not guarantee these prices, routes or dates. They are subject to change or expiration.
How to maximize your rewards
You want a travel credit card that prioritizes what's important to you. Here are our picks for
the best travel credit cards of 2020
, including those best for:
Planning a trip? Check out these articles for more inspiration and advice:
Fall 2018 hotel points promotions: Which ones are worth your time?
How to snag credit card rewards flights in peak season
Is the United Explorer Card worth its annual fee?