Consumer Cellular offers flexible, no-frills plans aimed at the senior demographic and those who don't use their phone often. It topped the most recent Consumer Reports wireless survey in customer satisfaction among all postpaid carriers, including the Big Four cell phone carriers: Verizon, AT&T, Sprint and T-Mobile.
However, anyone looking for a standard unlimited talk and text plan with data will be disappointed with Consumer's higher prices.
---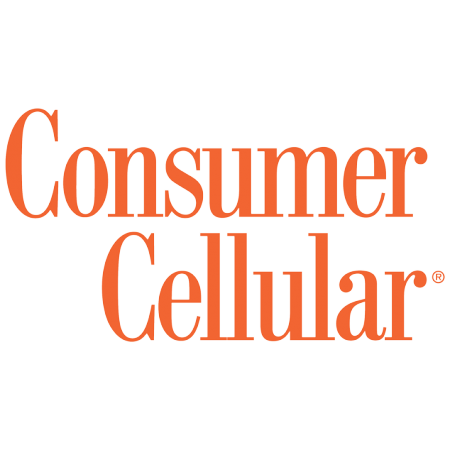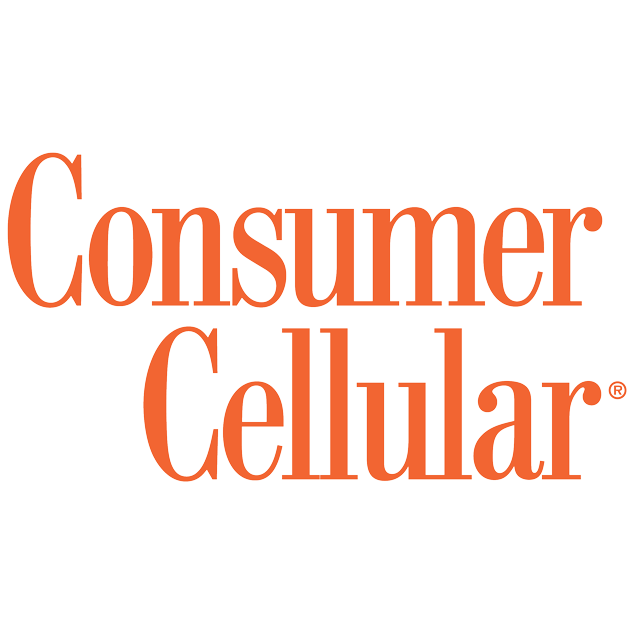 Consumer Cellular
At a glance
Plans start at $15 per month.
Notables: Great customer service; flexible plans for those who don't use their phone much; expensive if you want an industry-standard plan.
Consumer Cellular cell phone plans
Consumer Cellular's plans are split into voice-only Talk plans and Connect plans, which add a data package and unlimited text messages.
You can combine allotments of minutes and data to tailor a plan to your usage. Simply add the prices together to get your monthly cost. Need a second line? You can add one to your plan for $15 per month.
Talk plans:
250 minutes: $15.
Unlimited minutes: $20.
Connect plans:
250MB: $5.
2GB: $10.
5GB: $20.
10GB: $30.
20GB: $40.
NerdWallet makes managing your finances easy.
Keep track of your spending, credit score, and even find fresh ways to save.
If you go over your minutes or data for the month, Consumer Cellular automatically bumps you up to the next tier, along with the increased price. It doesn't automatically bump you back down at the end of your billing cycle, though, so you'll need to remember to change your plan.
How Consumer Cellular compares on prices
An unlimited talk and text plan with 2GB of data on Consumer Cellular will run you $30 per month. Use the table below to see how Consumer Cellular stacks up against prepaid providers that offer unlimited talk and text with their data plans.
2GB or less
3-5GB
6-9GB
10-25GB
Unlimited
*Project Fi customers pay $20 for unlimited talk and text. Data is billed at a rate of $10 per gigabyte.
**Republic Wireless customers pay $15 for unlimited talk and text. Data is billed at a rate of $5 per gigabyte.
AT&T Prepaid
$35 (2GB)
$50 (8GB)
$65
Boost Mobile

$10 (1GB)

$15 (2GB)
$25 (5GB)
$35 (10GB)

$45 (15GB)
$50
Cricket Wireless

$30 (2GB)
$40 (10GB)
$55
Metro by T-Mobile

$30 (2GB)
$40 (10GB)
$50
Net10
$20 (2GB)
$35 (5GB)
$40 (10GB)
Project Fi*

$20 (talk, text and Wi-Fi)

$30 (1GB)

$40 (2GB)
$50 (3GB)

$60 (4GB)

$70 (5GB)
$80 (6GB+)

$70
Republic Wireless**

$15 (talk, text and Wi-Fi)

$20 (1GB)

$25 (2GB)
$30 (3GB)

$35 (4GB)

$40 (5GB)

$45 (6GB)

$50 (7GB)

$55 (8GB)

$60 (9GB)
$65 (10GB)

$90 (15GB)
Straight Talk Wireless
$30 (1,500 minutes, unlimited texts and 100MB data)
$35 (5GB)
$45 (25GB)
$55
T-Mobile prepaid
$40 (10GB)
$50
Total Wireless
$25 (talk and text only)
$35 (5GB)
$50
Tracfone
$20 (1GB)

$25 (2GB)

$30 (3GB)
U.S. Cellular prepaid
$30 (talk and text only)
$40 (5GB)
$55
Verizon prepaid

$35 (talk and text only)
$40 (5GB)
$50 (15GB)
$65