Advertiser Disclosure
Cricket Wireless Cell Phone Plans
A few frills, a reasonable price and a solid network make Cricket Wireless an attractive prepaid cell phone option.
---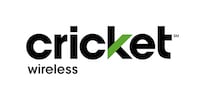 AT A Glance
Plans start at $25 a month
Notables: AT&T's solid network and coverage; cheap family plans
Cricket Wireless cell phone plans
Cricket Wireless plans range from no data to unlimited data, with plenty of choices in between.
Unlimited talk and text: $25
2 gigabyte: $30
5GB: $40
Unlimited 2: $55
Unlimited: $60
Data speed on Cricket's Unlimited 2 plan is capped at 3Mbps, which is slower than the 4G LTE speeds most smartphone users expect. Data speed is not capped on the $60 unlimited plan.
Cricket offers a $5 monthly discount if you opt for automatic payments on 5GB and larger plans. The same is true for Cricket's Group Save discount, which is an attractive feature for people shopping for a family cell phone plan. With Group Save, you get $10 off your second line, $20 off your third, fourth and fifth lines.
» MORE: 4 ways to get a cell phone plan with no credit check
Cricket Wireless' network
Cricket is owned by AT&T and uses that carrier's network, but Cricket's LTE download speeds are capped at 8 megabits per second. That's slower than what AT&T customers typically experience but still plenty fast to stream video and scroll through Instagram.
» MORE: How an MVNO can save you money
How Cricket Wireless compares on prices
NerdWallet has partnered with BillShark, a company that can help save you money by negotiating your bills for you. If BillShark determines that you're already getting the best rates, there's no cost to you. See if you can save up to 25% on your cell phone bill.
Stephen Layton is a staff writer at NerdWallet, a personal finance website. Email: slayton@nerdwallet.com.
Updated November 13, 2017